USG Discusses Collins Hall Renovations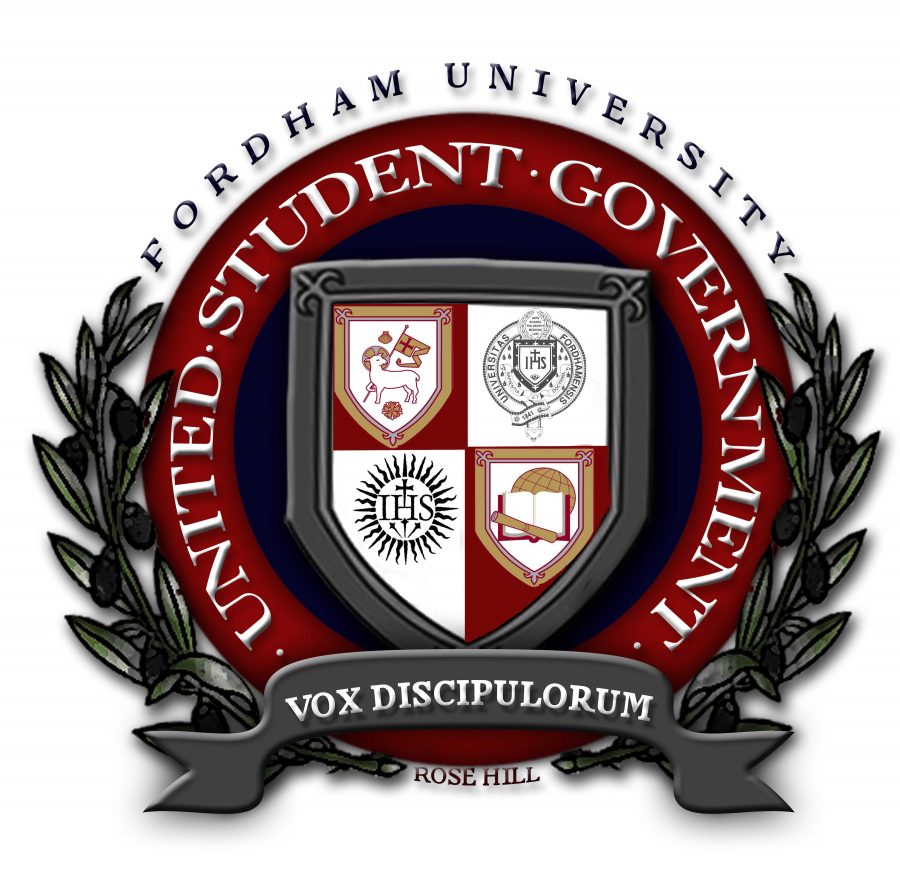 By Kirsten Mcnerny
During the USG meeting on Thursday, Jan. 7, senators discussed the revamping of Blackbox Theater in Collins Hall.
Vice President Ashley Qamar, GSB '20, and Senator Kevin McSorley, GSB '20, presented a petition titled, "Student Voices for Future Maintenance of a Beloved Space". It was written in collaboration with The Mimes and Mummers, Theatrical Outreach Program and Fordham Experimental Theater.
The petition stated the various issues that students who use Collins Hall regularly face, and urged the administration to consider necessary renovations.
Some of the issues listed include: the construction of an elevator, the replacement of the main stage curtain, repainting of the theater, repairing of cracks in the walls and improved ventilation.
"The historic building we love so much can't be left to decay," the petition read.
Qamar said it was unreasonable to ask about the cost at this point, and that the petition was written to allow students who use the theater to express their feelings and concerns.
She said it will be sent to Jeffrey Gray, Senior Vice President for Student Affairs and Student Life Council.
Senator Thomas Reuter, FCRH '22, proposed placing a bulletin board displaying USG-related information in the first floor of McGinley. He said the board would share upcoming USG events, how to get involved and join committees, recently passed initiatives and a space for questions.
He said there are currently two USG cork boards on campus, but placing a board in McGinley would provide optimal accessibility for students.
The senate decided that three tickets to the Governor's Ball will be auctioned off at the Fordham Dance Marathon on March 8.
The Fordham Ram was voted club of the month for its disclosure of information on the closing of Murray-Weigel Hall. Senators said the The Ram has helped to inform students about the situation.
Qamar reported that the House Committee is almost done writing bylaws for the new USG constitution.
Senator of the Month was awarded to Thomas Reuter by Executive President Connor Sullivan, FCRH '19.
Vice President of Health and Security Nate Singh, FCRH '19, reminded senators that Fordham University Emergency Medical Services (FUEMS) is hosting CPR Day on Wednesday Feb. 13. The event will be held from 11:00 a.m. – 3:00 p.m. in the McGinley ballroom where students have the opportunity to learn CPR.
Singh also said "Candy and Consent" will be held on Feb. 14 in McGinley, where students can receive Hershey Kisses and information about consent.