Difficult Trip to Brown for Men's Tennis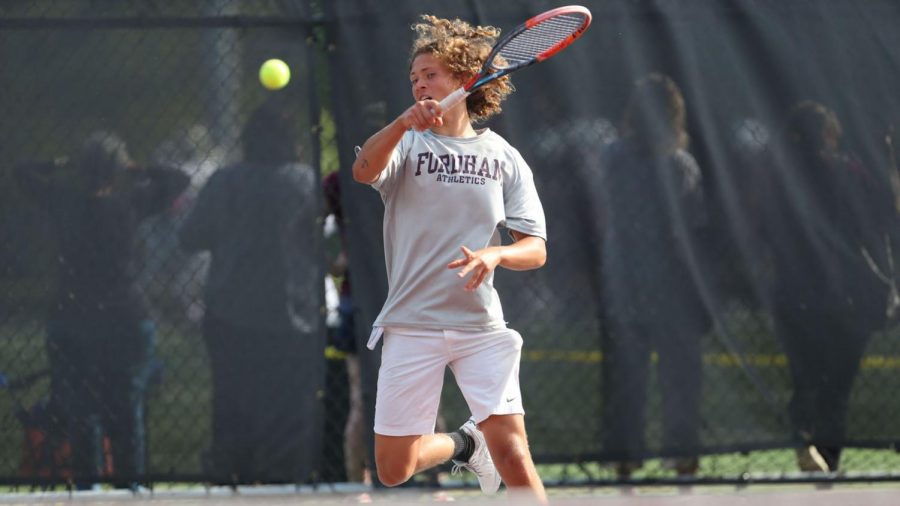 By Dylan Balsamo
The Rams' men's tennis squad suffered a tough loss on Saturday after a 6-1 loss to Brown University at the Pizzitola Center.
Of the two completed doubles matches, Brown took both of them, with sophomore Max Green and junior Finn Kemper losing to Roger Chou and Charles Tan 6-1, and junior Steven Duka and freshman Jofre Segarra losing to Ben Collier and Peter Litsky 6-4. After Lutwin de Macar and Fabian Hansch Mauritzson were leading 4-3, the match was halted, and Brown notched the doubles point and the early lead.
"We were quite slow out of the gates and lost the doubles point after an underwhelming performance," Mauritzson said of this rough opening. He added that the team hoped "to come out strong in the singles." Such hopes did not come through.
Mauritzson went on to lose at first singles to Ching Lam 6-3, 6-2. Green's 6-3, 6-4 win over Chou put Fordham on the board, but that would be the lone point for the Rams.Kemper dropped a match to Charles Tan 6-4, 6-4, Rob Siniakowicz beat sophomore Alex Makastaria 6-4, 6-2, junior Jeremy Chung lost to Ben Collier 6-3, 6-4, and Ted Van Eck beat Duka 6-4, 6-2.
Up next for the Rams is a trip to Delaware next Saturday, Mar. 2.