Fordham's Thriving YouTuber Community: Interviewing Three Rose Hill Vloggers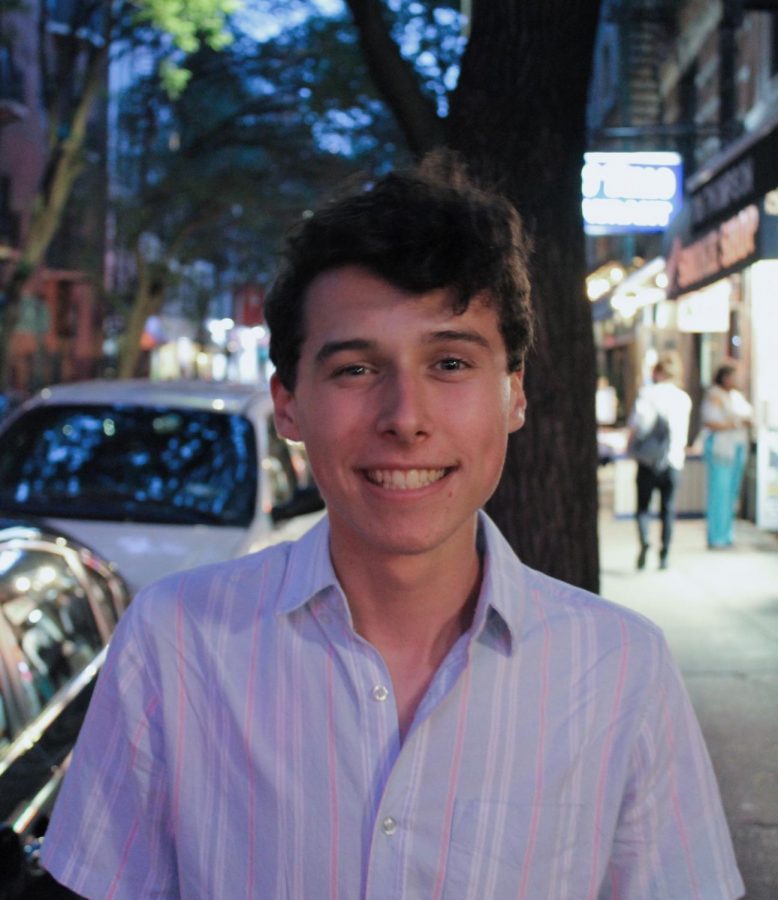 By Kieran Press-Reynolds, Rachel Gow
j0hnfilms
For incoming students, John Ross, FCRH '21, is more than just an orientation leader. "This year, my whole group knew about my YouTube channel, which was kind of funny," Ross says.
Ross has been doing YouTube for a while. "Back in fifth grade, me and my friends would make little movies on Windows Movie Maker," he explains. "I found my way from there." His account, j0hnfilms, has over 6,000 subscribers. His most popular video has over 200,000 views.
The channel is a mix between general college material, like reacting to college decisions and explaining the thought process behind choosing a college, and Fordham-related content. The through line is himself, as he films every video in the vlog format, which features him talking to the camera.
Describing the purpose of the channel, he has many answers. "I like recording what happens throughout my life, so I can remember it later," he says. He also acknowledges that many people look up videos on the colleges they plan to attend, so part of his intention in designing the channel is to serve potential new students.
One of his videos, "Feeling Lonely in College," made back during Ross' first semester of his freshman year, features a particularly raw discussion on how college may not initially be the fun ride you expected it to be. "I almost transferred out of Fordham, actually," he says now. "I thought, I should just make a video about how I am feeling, because I know I am not the only one."
For Ross, part of the fun in YouTube has always been the opportunity to help others. He still gets messages from viewers responding to the video and asking him for advice. While he recognizes that he could never make a career out of it, he says that YouTube has been extremely beneficial for his portfolio. "It started out as a fun thing and transformed into something I could actually use."
In the age of digital media, YouTube is seen as an influential tool. "I have gotten internship interviews where that is the reason they wanted to interview me, because of the YouTube channel," Ross says. His dream jobs include working for "The Today Show" or "Good Morning America."
Above all, Ross says, YouTube is a great outlet. It has helped him meet more people and express his thoughts. He also likes getting recognized at Mugz's on the weekends.
Kaela Kilfoil
Dorm tour videos made by Kaela Kilfoil, GSB '21, have become somewhat of a rite of passage for incoming freshmen at Fordham, especially girls. The marketing major from Oyster Bay, New York, has over 4,000 subscribers. While she began her channel in high school making beauty tutorials, it was only after Kilfoil posted her first dorm video that she began garnering attention.
"When I first made my dorm tour, that kind of blew up a lot," Kilfoil explains. "A lot of people want to see a dorm and what it looks like when they go to school." By a lot of people, she means an impressive 90,000 views for her freshman dorm tour and over 100,000 views on the one she posted this year.
Because of the popularity of her videos, Kilfoil is sometimes recognized on campus. The first time it happened she was in Cosi, late at night in her pajamas. "This girl came up to me and was like, 'I watch your videos, I didn't know if I should say anything because it's weird.' I told her I didn't think it was weird, I like when people say something," Kilfoil says.
She explains that she gets the most recognition at the beginning of the year, when new students arrive. "All the new students are on campus for the first week, and they see me and I'm a face they know when they don't know anybody yet."
While the videos Kilfoil posted during her first semester of freshman year were more geared towards college and Fordham, she now feels like that was a phase that faded after she adjusted to college life. "I don't want my channel to just be a Fordham channel," she explains. "There are other things going on in my life that are way more prominent. I have others thing to talk about."
Kilfoil finds that these sorts of transitions happen naturally as she undergoes life changes. "It kind of just evolves over time, basically. The channel grows with me as I grow." Currently, this means Kilfoil is posting a lot of travel vlogs, as she is currently studying abroad at Fordham's London campus.
She describes these videos as more cinematographic and says they take the longest to edit. "I have to think about a concept and what I am trying to show. It is almost like I am making a movie in my head," she explains.
In the future, Kilfoil hopes to combine her passion for film and marketing and create her own business. Until then, she will continue to make videos she describes as "random, fun and living."
Dani Tour
Describing her YouTube channel, Danielle Tourloukis, GSB '22, says, "Honestly, I think mine is just super extra." Her account, Dani Tour, currently has over 11,000 subscribers. The freshman from Rockland County, New York posts a bunch of different content, including makeup tutorials, storytime videos about meeting celebrities and most recently, vlogs about life at Fordham. "The main angle and purpose I have for my channel right now is more lifestyle," Tourloukis explains.
Inspired by YouTube sensation Bethany Mota in seventh grade, Tourloukis initially focused her channel on beauty-related content. "While I still like fashion and beauty, as I've gotten older, it's been more about what I'm doing. I just want to show people what's going on in my daily life, and allow the fashion to come through that."
Vlogging is a fun way for Tourloukis to document her life and look back on what she describes as some embarrassing memories. She also believes it helps others, especially high schoolers struggling to choose a college. "Having that whole YouTube background there for people is amazing, because you need to visually see the school."
Recently, she extended this passion of assisting high school seniors in making college decisions by applying to be a campus ambassador with Campus Reel. The novel digital platform pays students to make videos about their lives at different colleges, including virtual campus and dorm tours.
"It's great. You get paid, it is for a good cause and it is great to put on a resume," Tourloukis says about being offered a position.
She does not plan on making YouTube or film a career, however. "I enjoy filming and I love my cameras and editing, but I do not think it would be a profession for me," Tourloukis says. "I am more interested in social media and the process of branding myself. I think I have a marketing type of personality and I want to explore that."
Her personality comes across well on-screen, which helps for vlogging. Unlike other YouTubers, she does not feel awkward filming on campus. "Honestly, I have a big personality so I really don't mind. I surround myself with people who are super loud, so they usually don't get nervous either."
In general, Tourloukis advises other students wanting to start YouTube to go for it. "People may think it is weird, but who cares? At the end of the day, it is what makes you happy that counts."