Exploring Social Media's Dark Side With "The Social Dilemma"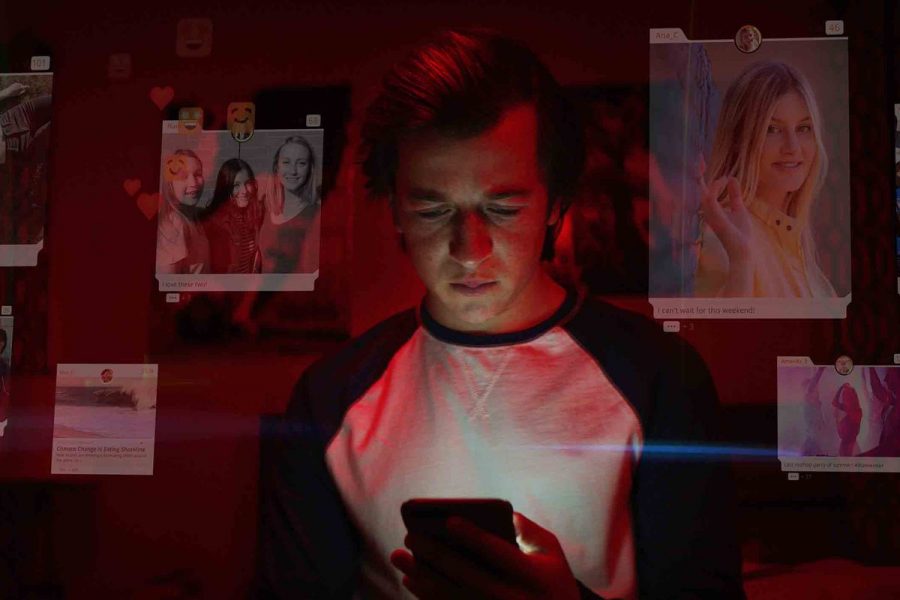 Andrew Posadas, Managing Editor
September 23, 2020
Social media had genuine intentions in its initial inception. It gave us an opportunity to easily communicate and keep up with our loved ones on a daily basis. Social media provided an accessible platform to reconnect with family and friends and to rekindle anachronous relationships. Ultimately, it opened doors to build new connections among users who share similar likes, interests and beliefs.
However, whether or not we are aware of this, social media has progressively spawned more negative than positive effects on the millions of people who use these different social networks. This is the ultimate conclusion that director Jeff Orlowski conveys with his documentary-drama "The Social Dilemma," which became available to stream on Netflix earlier this month after originally debuting during the 2020 Sundance Film Festival back in January. Through various interviews, the majority with former employees who worked in Silicon Valley for companies like Facebook and Google, we're given  an insight into the tech industry's conscientious attempt to control how we perceive life through a proverbial lens specifically crafted to pique our curiosity.
Tristan Harris, a former Silicon Valley employee spotlighted throughout the documentary, worked for Google as a design ethicist but, like many of the people interviewed, became disillusioned with the tech industry's agenda in finding ways to make social media more addicting. Harris tried to pursue change at Google through a well thought out presentation only to see the sudden momentum for change quickly dissipate into the background.  As co-founder of the Center for Humane Technology, Harris is now taking initiative in being the tech industry's "conscience" by  elaborating on the mental health effects habituated by social media platforms.
Intertwined throughout the documentary is a fictional story that follows a family of five as they navigate social media in their daily lives. The further along you are in "The Social Dilemma," the more you see how social media addiction affects each individual in prevalent, real life ways. The chilling reality is that in the context of social media, we are no longer the consumers, but the product
Remember, we do not have to pay to use social networking sites like Instagram, Twitter, Snapchat, TikTok or Facebook. Creating a profile on one of these platforms takes only a few minutes. More importantly, it would cost you nothing to join right now — companies are making millions of dollars in the tech industry without collecting a single dollar from its users. "The Social Dilemma" delves deeper into just how important advertising has become to social media companies in engineering mass manipulation to deceive users,and subliminally nudge them in whatever direction the companies want for economic gains.
The documentary should also resonate with current students at Fordham University, given they represent Generation Z and have been especially affected by growing up in the age of social media. Essentially, "The Social Dilemma" elaborates on a haunting revelation that until tech industries address the unethical and immoral use of social media, they will continue to play the puppeteers while we remain the unknowing puppets.