IDLES Delivers One of 2020's Most Essential Listens With "Ultra Mono"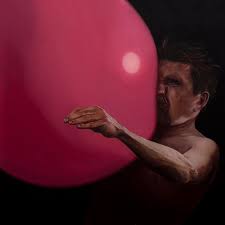 Chris Capuano, Contributing Writer
October 7, 2020
Since releasing their debut album "Brutalism" in 2017, IDLES has been hailed as one of Britain's most essential acts, embodying a spirit of jubilant defiance in a way no other band has done quite as well. There is perhaps no year that has needed such a spirit as much as 2020, so a new IDLES album is timely if nothing else. "Ultra Mono," the band's newest collection of tracks, is a beautifully brash and brazen rebellion against the powers that be and is one of the year's most essential listens, even if it doesn't live up to the strength of the band's previous works.
The album begins with the thunderous opener "War," which sets the album's angry yet exuberant tone in typical IDLES fashion. Musically, the song is as strong as nearly anything IDLES has put out but lyrically leaves something to be desired. Joe Talbot's songwriting is typically the highlight of IDLES music, deftly navigating the balance between cheesy and intelligent; this makes lines like "Clack-clack, clack-a-clang clang! / That's the sound of the gun going bang-bang," feel comparatively clunky. Unfortunately, this is a common theme throughout "Ultra Mono," as Talbot's usually brilliant lyricism is too often left behind for songs like "Anxiety," which concludes with Talbot simply bellowing the title word repeatedly.
Sonically, the band is as strong as ever, even if "Ultra Mono" is decidedly one-note, with IDLES choosing not to explore different sounds extensively on the album. The penultimate track "A Hymn" is one of the only tracks that vary from the band's typical upbeat and punky style of rock, and ironically, it might be the album's strongest song. Maybe a degree of monotony should be expected for an album titled "Ultra Mono," but when IDLES has shown they can make outstanding songs across the rock spectrum, some more exploration would have been appreciated.
None of this is to say that "Ultra Mono" is a bad album. For all the lyrics that come off as cheesy virtue-signaling, there are ones that perfectly encapsulate the ethos of IDLES. On "Reigns," Talbot snarls at the elite: "How does it feel to have shanked the working classes into dust? / How does it feel to have won the war that nobody wants?" Even some lyrics that might come off as cliché if sung by another artist are effective when Talbot injects his energy into them. And even at their most undeniably cheesy, when placed in the context of the current year, most of the lyrics work. In a year so mired in political incompetence, a public health crisis, race and class tensions and so much more, perhaps what is needed is not clever, subtle lyricism but someone to scream "Unify!" in our faces.
At the few times when Talbot's lyrics are irredeemably weak, the rest of IDLES mask this weakness with some of their best performances to date. Drummer Jon Beavis is as powerful as ever, delivering gut-punching backdrops to every song on "Ultra Mono," bassist Adam Devonshire has some of his best work on songs like "Reigns" and guitarists Mark Bowen and Lee Kiernan shine on "Model Village" and "Ne Me Touche Pas," despite not having as many show-stopping moments as they've had on previous works. The fact that their performances are so strong on the album is sure to excite fans looking forward to seeing "Ultra Mono" played live, an essential component of the IDLES act that the ongoing pandemic has stopped from happening thus far.
Considering live performance is so essential to IDLES, one might wonder why they chose to release the album at a time when the return of concerts is still in the distant future. But upon listening to "Ultra Mono," it becomes clear that the record is one of 2020's most vital, offering 12 tracks of the chaotic yet channeled anger that has made the band so critically acclaimed. Talbot's more simplistic songwriting and the album's relative monotony are flaws, but only at the most shallow of levels. What the album lacks in lyrical complexity and diversity it makes up for with raw energy, which turns out to be far more essential in the present day. If people need anything from music in 2020, it is a battle cry. IDLES gives us 12 with "Ultra Mono," a high-octane and empowering album that fits flawlessly into the band's catalog.