A Cinema of Limitations: László Nemes Discusses His Latest Film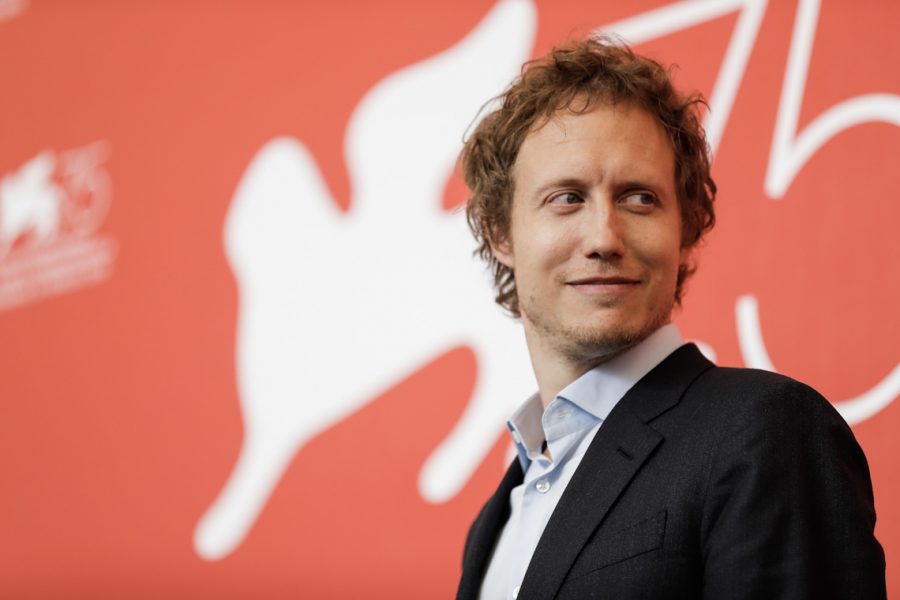 By Ryan Di Corpo
In a May 1966 French television interview with Roger Stéphane, the director Robert Bresson — who did not so much regard himself a director — commented on the nebulous relationship between Marie and her donkey companion in his film, "Au hasard Balthazar" (1966).
"Art lies in suggestion," said Bresson. "The great difficulty for filmmakers is precisely not to show things."
Bresson's philosophy, not adverse to the image but operating beyond blatant explanation, finds new life in the films of László Nemes. Born in Hungary, Nemes received the Academy Award for Best Foreign Language Film after his début feature, "Son of Saul" (2015), announced him as a daring cinematic voice. "Saul" thrusts viewers into the hellscape of the Holocaust and embeds them amongst the "Sonderkommandos." The film creates a frightening, visceral experience that, at turns, disorients and confuses the viewer.
Nemes' latest film, "Sunset" (2018), plays to a similar effect. Opening in Budapest in 1913, "Sunset" follows — both narratively and literally — the young Írisz Leiter (Juli Jakab), whose family runs an upscale hat store. Leiter learns of her long-lost brother, accused of murder and despised by many, while navigating a city shining with the threat of imminent implosion in World War I.
Like "Saul," "Sunset" also contends with war: its outbreak, its inhumanity and its illogic. However, Nemes' film is not a history lesson; it is not an explanation of the complex political factors that led to, in the words of Pope Benedict XV, the "suicide of civilized Europe." Rather, "Sunset" is an invitation both to interrogate and experience the unknown, placing the viewer on a level-playing field with the film's unnerved protagonist. 
Ahead of the film's March 22 release in New York and Los Angeles, The Fordham Ram spoke with Nemes on why viewers should not approach "Sunset" expecting answers. 
"I think today's viewer is incredibly conditioned through codes — narrative codes, psychological codes … to want the keys to the film," said Nemes. "But I think cinema's not about that. I think cinema should try to challenge the viewer in finding new ways of emotional relationship to what they are seeing and what they are feeling."
Nemes further stated his intention to fashion a "dream-like frustration" in the narrative, accomplished through the stunning 35mm cinematography of Mátyás Erdély and his frequent, Bergmanesque use of close-ups. Erdély's camera spends most of its time fixed to Juli Jakab's face, as if the camera itself is searching for clues. Nemes explained the decision to maintain that claustrophobic space.
"I really wanted to be with a person who seems entirely understandable and knowable; a person that can be deciphered," said Nemes. "I know that today, cinema pretends that everything can be uncovered and everything can be understood … but I really believe that human experience is not about infinity, it's about limitations."
"Sunset" not only comments on the limits of what the viewer can know, but also remarks on what the viewer can physically see. Nemes even refers to Jakab's character and the close, persistent attention payed to her as "almost an obstruction to our understanding."
"I think [the cinematography] creates a very strong and strange bond between the audience and the main character and I think it really opens new perspectives in the mind, even if it's frustrating."
Nemes intends "Sunset" to be an "immersive experience." At various points throughout the film, particularly during its violent penultimate scene, the viewer is utterly consumed by the reality on-screen. This is made possible through two major elements: a constantly moving camera, surveying with a wandering eye the atrocities in action, and harrowing sound design that shows clemency towards none.
"We worked on the sound for almost, like, six months," said Nemes. "And we wanted to have … overlapping layers, and it had to create [a] fabric that, in a way, imprisoned the main character or constituted the labyrinth of the main character — almost like a mental labyrinth."
The Ram asked Nemes why a film set in Budapest in 1913 is relevant today and why he is attracted to wartime narratives.
"It's probably because when I grew up, war seemed so far," said Nemes. "Today, thinking that Europe in a few years could end up in a bloodbath of nations seems almost impossible, but I'm not so sure about that. So that's more about the feeling, a thought, that self-destruction is not very far away when it comes to human beings."
"Sunset," therefore, is not trapped in its own time and place, and Nemes reveals a unique brand of humanism through this film and the last, making individuals his subject matter.
"I would love to think that ["Sunset"] touches on more universal values — human values — than something that's rooted in one country," said Nemes. "I didn't do this film for Hungary. I didn't do 'Son of Saul' for Hungary. I really did this film for human beings."