Golf Finishes Fifth, Nieves Finishes Third at Rhode Island Invitational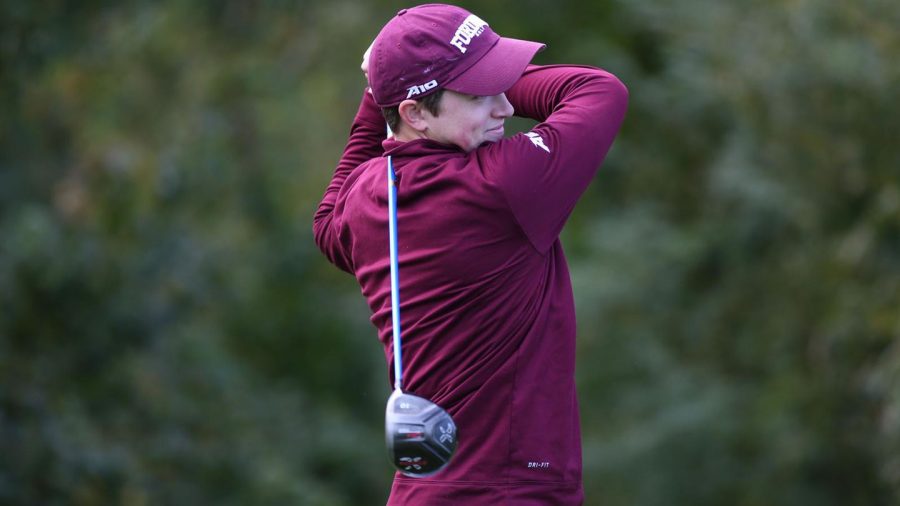 By Jimmy Sullivan
Fordham Golf finished fifth out of seven teams at this week's Rhode Island Invitational, the team's final tune-up for the Atlantic 10 Tournament next weekend.
The star for the Rams was junior Tomas Nieves, who came in third in the tournament after its three rounds finished. His best round was a two-under 70 to close out Monday. Following his two-over round of 74 on Tuesday, he completed the tournament just two strokes behind runner-up Joe Egan of Holy Cross College and three shots behind winner Dawson Jones of the University of Rhode Island. Par for the tournament was 216, meaning that Jones won the invite at even par.
Other Rams had a harder time getting going.
The next best player for Fordham at this tournament was sophomore Anthony Wells, who finished the tournament at +16. Like Nieves, he played his best golf in the second round on Monday with a 74, which he sandwiched between a five-over 77 and a nine-over 81.
Fordham's overall performance in the Rhode Island Invitaitonal went similarly. Head coach Paul Dillon's team started the tournament with a 17-over 305 and followed that up with a 15-over 303; these two performances put the Rams in a tie for fourth after day one. However, things went south in the final round as the team collectively limped to a 309 finish. A couple of other teams followed this pattern as well, but the URI squad avoided mistakes and emerged victorious after three rounds.
Senior Josh Madarang, in his last regular-season tournament as a Ram, started out well enough but could not sustain; after a first-round 76, he followed up with rounds of 79 and 82. Senior Tommy Hayes also had his struggles and went into the clubhouse on Tuesday after a 77-84-82 showing, while sophomore Dean Cerimido shot an 82, an 80 and another 82 for a +28 total performance. Finally, freshman Billy Harrison competed individually for the Rams and finished his tournament 28 strokes over par.
Fordham had an encouraging finish to its regular season, which included a career-best performance from one of its most important golfers. Now, the team will take a few days off before taking on its final test of the season, the A-10 Championships starting on Friday, April 26. The Rams will hope to carry over the positive momentum from their performances this week and leave the negatives back in New England.