Spring Preview: Golf Tries to Rebound from Up-and-Down Fall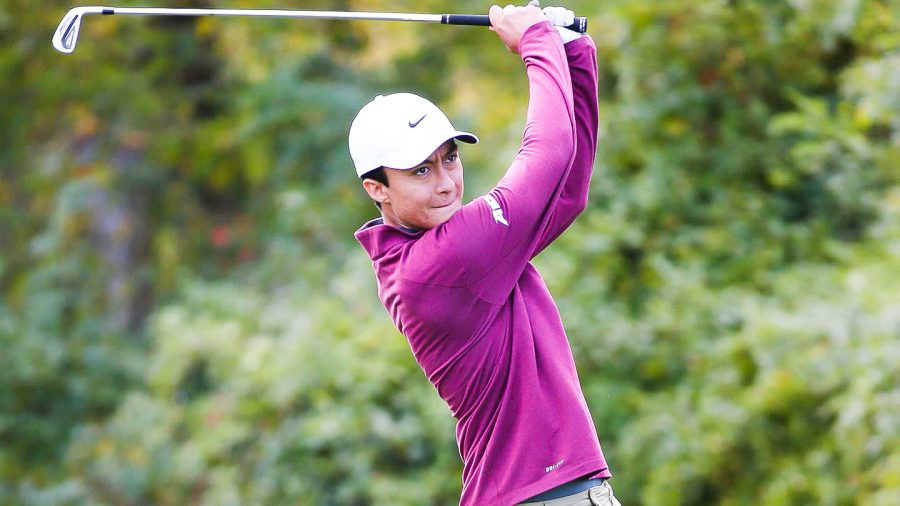 Chris Hennessy, Contributing Writer
January 29, 2020
The Fordham golf team is coming off an "up-and-down" fall season that saw a couple of dead-last finishes, according to junior Dean Cerimido, and a few where the team was towards the middle of the pack. They are looking to improve upon these bottom-feeder finishes as they move toward the A-10 Championship Tournament, which begins on April 24.
The team is very young and went through some growing pains throughout the fall. Freshman PJ O'Rourke posted the lowest scoring average with a 76.8, and freshman Nicholas Manning posted the lowest round of the year with a 70. Though even these two players struggled at points, both posting multiple rounds in the 80s, the consistency of all of the young players, especially these two, will be key for the Rams heading into the spring season. Cerimido said that the youth are "very exciting for the program." These young players will provide scoring depth this season and become top players for the Rams in the future.
The fall season was about improvement, but when you consider the level of play that the team showed at certain points of the first half, the second half of the season should be about consistency. All of the players, including O'Rourke and Manning, had up-and-down scores throughout the season. O'Rourke was the most consistent on the team, posting all of his scores within a range of 72 and 85. Manning shot a 90 at one point, and sophomore Chan Park posted an 86 at the Lehigh Invitational. All of the players on the team had similar rounds. O'Rourke did not play in the first two events of the year, making his season debut in the Quechee Invitational, and he only played eight rounds in the fall. O'Rourke will, no doubt, be an integral part of the spring roster.
One of the main things that Fordham will have going for it in the future is that it will have no seniors on its team. The team is in the process of team building and creating an atmosphere of winning for future years. The team will most likely look the same next fall as it does now, and that means they are in the process of improving and beginning the hunt for the A-10 Championship.
The spring will be about consistency and keeping the rounds out of the mid-to-high-80s. It will help them finish top 10 at more tournaments as a team, something that they only accomplished once last semester.