An Unwritten Rule is Holding Back Baseball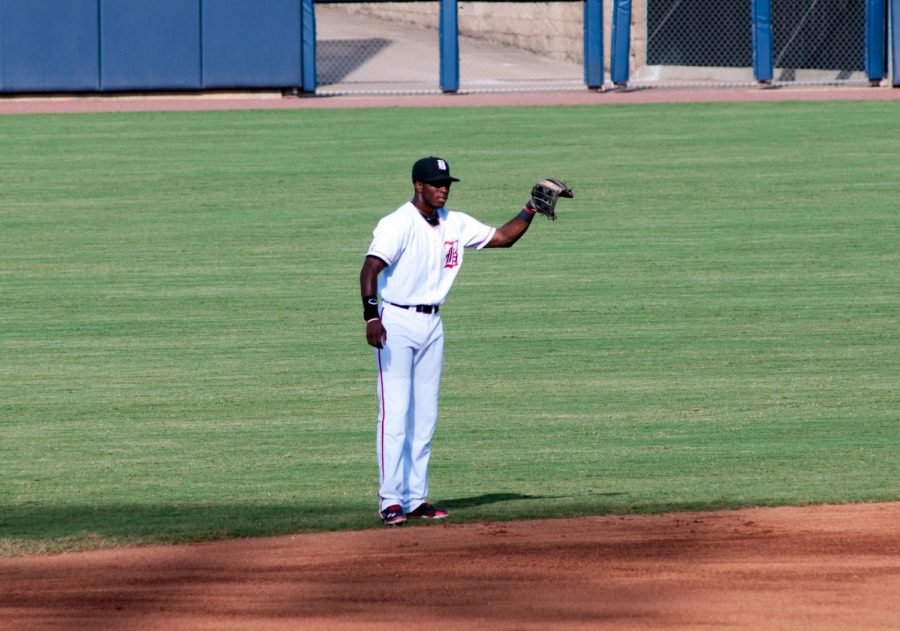 Andrew Posadas, Assistant Sports Editor
May 1, 2019
By Andrew Posadas
Don't admire your Home Run. Act like you've been there before. Tell me something, Major League Baseball: where is the fun in that?
The term "unwritten rules" is synonymous in just about every sport. Besides the official rules mandated by each sports respective league, there are always specific rules known by all players but spoken by none of them.
Yet, in the sport of baseball, these unwritten rules are clearly more enforced throughout a game than in any other sport. To be clear: I do not disagree with all of them. For example, when a pitcher is in the midst of throwing a no-hitter, I will concede to the unwritten rule that no player or coach in the dugout should talk about said no-hitter in progress.
Unfortunately, I believe one rule in particular is becoming detrimental to the continuing growth of baseball. This unwritten rule only applies to the hitter and does everything to protect the pitcher's ego. Upon hitting a home run, the batter is expected not to marvel at their own success.
Instead, the hitter is supposed to jog around each base and touch home plate as if nothing ever occurred at all. Why should they wait until they get back into the dugout to celebrate the most exciting play in baseball?
Enter Chicago White Sox shortstop Tim Anderson. Anderson entered the national spotlight back on Apr. 17 against the Kansas City Royals. In the fourth inning, Anderson blasted a two-run home run to give the White Sox the lead.
Now, according to those unwritten rules, Anderson is required to "act like he's been there before" in the subsequent seconds after hitting that home run, right?
Well, not exactly. Anderson would first look over to his team's dugout before tossing his bat and screaming in jubilation before rounding the bases. Unfortunately, Kansas City did not enjoy his home run celebration as much as he did.
In Anderson's next at-bat two innings later, Royals pitcher Brad Keller hit him in the back with a fastball going 92 miles per hour. Anderson and Keller then proceeded to exchange words until both benches cleared.
As a result, Major League Baseball rightfully suspended Keller for five games. Anderson would be suspended one game for calling Keller a racial slur during their altercation. Anderson was unapologetic in defending his home run celebration and reacting to being hit by a pitch. Anderson told media members postgame, "I'm going to continue to be me, continue to play the game hard and how I know how to play it."
What perplexes me the most in this situation are the mixed signals being sent by the MLB. In response to Anderson's quotes, the official twitter of the MLB posted pictures of his quotes with the caption, "Keep doing your thing, Tim Anderson. #LetTheKidsPlay."
If Commissioner Rob Manfred and other baseball officials really believe in their slogan to let the kids play and have fun, why hasn't there been more of a discussion concerning retaliation for a home run celebration? How can the kids have fun when their favorite players on the professional level are getting thrown at just because they showed a little personality in helping their team win?
Imagine if the NBA had an unwritten rule which prevented Golden State Warriors Superstar Steph Curry from basking in the glory of hitting a three-pointer from 30 feet. And if he did do so, the opposing team was allowed, through unspoken rules, the opportunity to flagrantly foul him the next time he had the ball on offense.
Or how about if Cristiano Ronaldo and Lionel Messi were not allowed to admire their work after a free-kick goal from 25 yards out because they didn't want the opposition to give them a hard slide-tackle in response? It would all but render sports to be nothing more than banal and vapid.
The reason why basketball, soccer and football are thriving globally is because they do a better job of promoting what baseball lacks: athletes with larger-than-life personalities.
The MLB's best player, Anaheim Angels Outfielder Mike Trout, is also baseball's most popular athlete. Yet last year, according to a firm which measures consumer appeal of personalities called Q Scores, Trout was found to be as popular as the NBA's Kenneth Faried, a current bench player for the Houston Rockets. Faried is obviously no star, but this speaks volumes to how far behind baseball is lagging.
Take some advice from someone in the current demographic that you seek more viewership, Rob Manfred; tell your pitchers to stop being so soft and let your hitters inject something other than steroids into your game: individuality.