Bloodthirsty Rapper with a Poetic Side: Denzel Curry on "ZUU"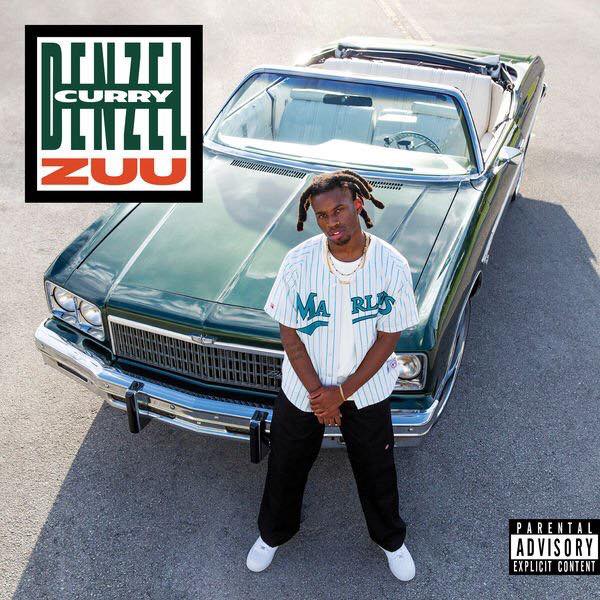 Hang on for a minute...we're trying to find some more stories you might like.
By Kieran Press-Reynolds
Of all the memories I have of going to shows, one stands out. Halfway through an insane performance of Denzel Curry's up-tempo rap song "Ultimate," which we're all moshing and screaming and just plain having fun to, a girl suddenly screams. The music cuts, and the lights brighten. I look to my friends, and they're just as dumbfounded as I am. "Show's over," Curry mutters into the mic.
We file out somberly. Outside, I'm shocked because there he is, Denzel Curry, no bodyguards, standing a foot away from me with a young woman crumpled in his arms. He was so distressed at the thought of a fan getting hurt that he carried her out. (The pit ate her leg.) As he phoned an ambulance, 17-year-old me stares in awe: the Moral Menace! Sir Curry the Scrupulous; the Honorable Denzel, who would spit a bar like "rippin' through cartilage, I am the hardest, b—h!" just as soon as he'd escort a doddering old lady across a busy street.
Little has changed since that enlightening night in the fall of 2017. On "ZUU," his newest album, Curry is as menacing and moral as ever — not to mention insane, in the best way possible. His flows are unhinged in their intensity. Take "P.A.T.," a beat reminiscent of a car crash that Curry rides like a ripstick, ducking through the machinery as it grinds and collides inches from his head. Or consider "SPEEDBOAT," featuring an elegant piano beat and a classic Curry flow with a wonderful pre-chorus redolent of whimsical church music.
He has said in interviews that everything was freestyled, which to me just means Zel in his element. He raps with such intrinsic precision, an almost jazz improv sensibility, that every verse and syllable seem like they were born to work with the beat in such harmonious ways. By modulating his pitch incessantly, rising and falling with the flow as it speeds and slows, he makes every sentence feel alive and dynamic, as if the words are bouncing in three-dimensional space right before your eyes.
With Curry it's never so much a matter of mere words and significations — although in this album, a tribute to Florida, the words do count — but about pleasure-principled phonetic frisson: how the words are enunciated and made to captivate as spectacles in themselves, interacting with the instrumental to create a fantastic composite whole.
The album reads like a catalogue of Miami moments frozen in time, from growing up in the noughties listening to famous local musicians like Trina ("CAROLMART") to roving the streets and marveling at the endless horizon of palm trees and sun-soaked girls ("BIRDZ"). Rather than mark these moments as gone, in the past, relegated to memory, he immortalizes them in the present — that despite the gritty exterior of a concrete, crime-ridden jungle like Carol City, the town he grew up in, there is a history of culture and vitality hidden within, which extends to the modern day.
One of the best bits is the skit "YOO," a minute-long phone conversation between two unnamed people planning a party. It's meant to show how Miamians speak differently from other people, using "yo" at the end of nearly every sentence. Quirky references to Florida culture like this, as well as more serious ones, cover every crevice of the album.
It is clear Curry feels an immense responsibility to represent his region, as well as raise the community up with his own success. Even when he belts the bleak statement, "I grew up in a city where most people have no goals," it sounds like a swaggerish boast through the tone of Curry's non-stop jingoistic enthusiasm for his hometown.
Amazingly, he's somehow both the soul of the tape, with his powerful vocal presence, and dissolved within it — he's never so much "Denzel Curry" but a constantly moving and morphing representative for all of his influences and fans.
That's what I saw the night of the concert. When the young woman twisted her leg while moshing, he immediately jumped to help. Curry possesses the immense emotional sensitivity and lyrical skill of a great poet, which, apt enough, is what he originally wanted to be back in elementary school, before he started writing raps and challenging friends to rap battles. He's both sweetly thoughtful and really, really hard, with a proclivity for spitting the sickest raps imaginable.