USG Approves Fordham Undergraduate Law Review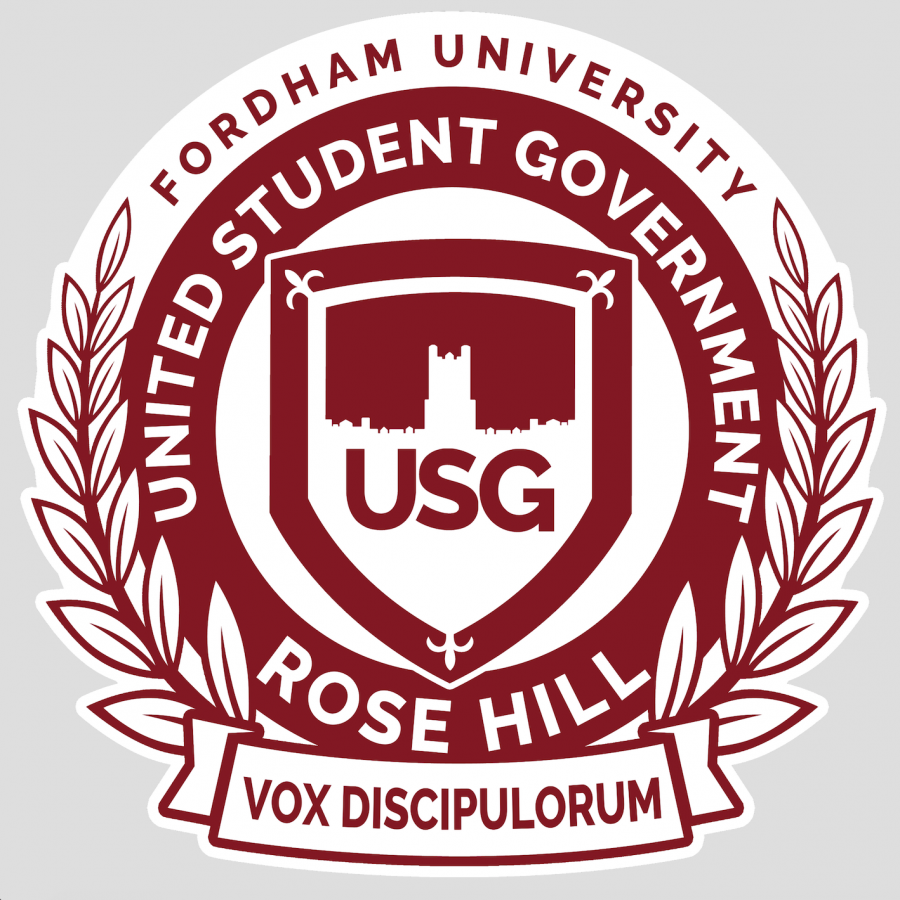 Hasna Ceran, Contributing Writer
September 24, 2019
On Thursday, Sept. 19, the United Student Government (USG) approved the Fordham Undergraduate Law Review (FULR) as a new club.
Senator Tyler Raciti, FCRH '21, editor-in-chief of FULR, described the club as a way to enhance the pre-law track for undergraduates by providing a student-run nonpartisan peer-reviewed scholarly journal of current pressing legal issues. Students who participate in the club will be able to network with undergraduate law reviews at other universities and Fordham University School of Law, as well as present at the undergraduate research symposium.
The club mentioned institutional partnerships with the Fordham Law Review of Fordham University School of Law, as well as Hillary Mantis, director of the pre-law advising program.
Furthermore, the motion to update the club suite guidelines was approved unanimously. The previous guidelines were written in 2016.
Executive Vice President Ashley Qamar, GSB '20, discussed the president pro-tempore elections on Sept. 26, emphasizing that the freshman senate would also be voting this year. Qamar also stated during the executive report that USG will be meeting with Campus Ministry, Development and Alumni Relations and Rev. Joseph M. McShane, S.J., president of the university, the following week.
During the senate reports, Senator David D'Onofrio, FCRH '22, proposed a new dining area in the copy rooms in Walsh Library that would be open from 11 a.m to 4 p.m. A pricing quote will potentially be available by next week, according to the USG minutes.
The Dining Committee report centered largely around the previous issue of Aramark employees being denied seating.
Senator Domenic Setaro, FCRH '20, said he talked to Aramark during a Dining Committee meeting about a concern students had for one of its employees. Aramark got rid of the chairs for its employees at the entrance to the marketplace, but students noticed that one of the employees standing had recently had ankle surgery. Setaro asked Aramark about the situation and was informed that she was given a chair. Aramark also claimed that the lines in the Marketplace were shorter this year as a result of the employees being made to stand.
In other business, the estimated cost to switch to a tap-in system for the cafeteria is around $1,500. There will be further updates if the change is to be implemented.
Vice President of the Gabelli School of Business, Reilly Keane, GSB '21, discussed the upcoming first town hall on Nov. 12 from 6 to 9 p.m. in Bepler. The event will be catered by Chipotle and will feature a Gabelli speaker event rather than the originally-planned TED talk.
During the open floor, Senator Chirayu Shah, GSB '21, announced a workshop at 10 a.m. on Sept 26. featuring Nobel Peace Prize Laureate Jerry White.