Rewind the 2010s: Best Movies of the Decade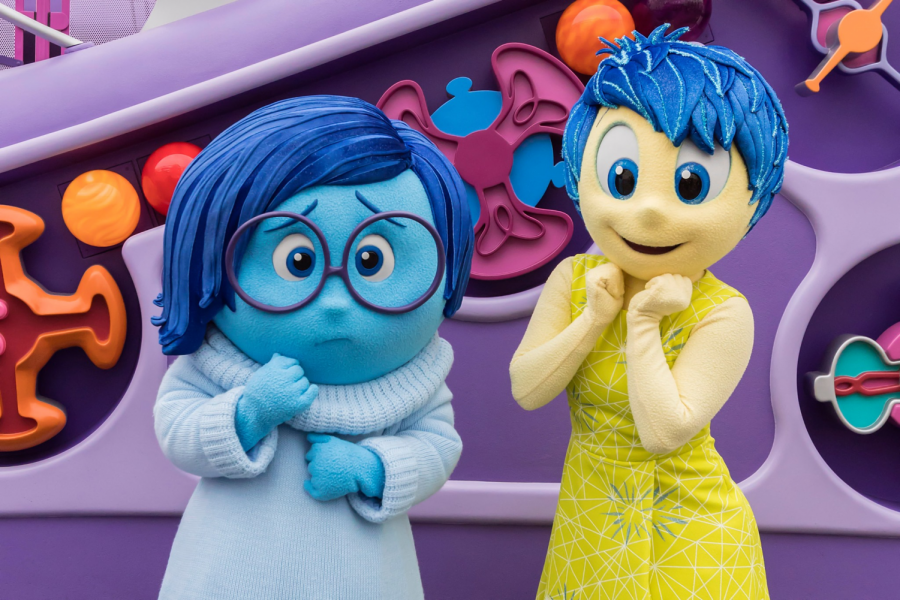 Alexandra Lange, Columnist
November 6, 2019
"Inside Out" (2015)
Set inside the mind of an 11-year-old girl whose five personified emotions — fear, anger, joy, disgust and sadness — guide her through life, "Inside Out" centers around a boldly abstract narrative. The animated comedy-adventure film teaches a profound lesson about emotions, arguing that it is important, and even beneficial, to feel sad. This insightful message sets "Inside Out" apart from other Pixar films and brings light to a topic that even movies geared toward adults rarely cover. Although younger viewers enjoy the movie's bright colors and humorous dialogue, adults can appreciate the film on a deeper level, connecting to its candid discussions of mental health and emotional wellness. Directed by Pete Doctor ("Monsters, Inc" and "Up"), "Inside Out" combines audacity, intelligence, humor and emotion in a classic film that will stay with viewers long after they have seen it.
"Boyhood" (2014)
Filmed in secret over 12 years, "Boyhood" is a dynamic time capsule of American life and love, and the pain and sacrifices experienced by families. Viewers are afforded the unique opportunity of watching the actors age before their eyes, giving the film a heightened sense of authenticity and emotion. Starring Ellar Coltrane, who was six years old at the beginning of filming, Ethan Hawke and Academy Award winner Patricia Arquette, the cast plays each of their roles with unbelievable truth and believability. "Boyhood" blurs the line between fact and fiction as it captures Coltrane's life in real time while also interlacing powerful scripted elements such as a violent stepfather and his first heartbreak. To the surprise of many critics, the film lost the Best Picture Oscar to the less wholesome "Birdman," yet it is still touted as one of the most ambitious and passionate projects of all time.
"Lady Bird" (2017)
On the surface, Greta Gerwig's solo directorial debut appears to be just another coming-of-age drama, filled with the usual milestones of prom, graduation and relationship problems. However, at its heart, "Lady Bird" is the story of the rebellious and fiercely independent Christine "Lady Bird" McPherson (Saoirse Ronan) and her complicated relationship with her mother (Laurie Metcalf). In typical teenage fashion, Lady Bird struggles to find herself, hoping to become her own person while also pleasing her loving, yet critical, mother. Both Ronan and Metcalf step completely outside of themselves and embrace their roles, with every scene between the two conveying the love and anguish of a mother-daughter relationship. Their acting performances, coupled with Gerwig's ability to layer the film with humor, realness and warmth, make "Lady Bird" one of the decade's best.
"Moonlight" (2016)
The 2017 Oscars Best Picture "mix-up" scandal often overshadows the true legacy of "Moonlight" as one of the decade's most timeless and powerful films. Coming out as the winner of the Best Picture award, the drama is the heart-wrenching tale of a young black man's coming-of-age in a society that does not accept his color or sexual identity. Divided into three defining chapters of Chiron's (Ashton Sanders) life, the film gives viewers a riveting and sometimes uncomfortable look into living outside the margins. Growing up from an awkward, nervous teen to a confident, openly gay adult, Chiron's journey incites a heartfelt reaction and succeeds in telling the story of those in society who are often seen the least. Director Barry Jenkins urges audiences to look past appearances and stereotypical signifiers of identity in "Moonlight" and strikes a chord with anyone who has ever struggled to be seen.
"Bridesmaids" (2011)
"Bridesmaids" is more than the average romantic-comedy. The powerhouse female cast, led by Kristen Wiig, Melissa McCarthy, Rebel Wilson and Maya Rudolph, prove that women can be just as funny, and often even funnier, than men. Making stars out of its lead cast, the film started a conversation in Hollywood about women's comedy and opened the door for women in mainstream comedy productions. Due to the overwhelming success of the flick, studios began scrambling to find their own R-rated women's ensemble comedies (becoming known as the "Bridesmaids effect"). The movie subtly broke boundaries, instead of focusing on the romantic relationship between a man and woman like most romantic-comedies: "Bridesmaids" centers around the friendship of two women in a sentimental yet hilarious manner. It set the standard for women in Hollywood in the 2010s.
"Get Out" (2017)
Although horror films are rarely featured on best-of lists because their predictable violence and thrills are not usually associated with high art productions, "Get Out" manages to combine the elements of a great horror film with social commentary and thought-provoking storylines. The modern horror movie is a satire on racism, told through the eyes of a black lead character (Daniel Kaluuya) in an especially relevant political climate. Kaluuya gives a sensational performance as a young black man who meets his white girlfriend's parents and discovers a disturbing truth. Director Jordan Peele explores the theme of slavery and white domination over African Americans in his debut feature and exposes the real-life issue of missing black persons and racism in the United States. The deep symbolism present in "Get Out" makes it a film that will be analyzed and reflected upon for years to come.
"Black Panther" (2018)
"Black Panther" ventured beyond Wakanda and into uncharted territory in the Marvel universe even before its release. Featuring a predominantly black cast starring Chadwick Boseman, Michael B. Jordan and Lupita Nyong'o, the film is the first time Marvel has fully embraced diversity and representation, and tells a story that actually means something to the real world, all while still fitting into the MCU. The film reimagines the black superhero, evident through the Afro-punk and Afrofuturism aesthetics, finely honed storytelling and celebration of black culture and heritage. Audiences were moved by the movie's direct approach to issues affecting modern-day black life and the history of African-descended people struggling for freedom and autonomy amidst colonialism. "Black Panther" set an intimidating new bar not only for the Marvel universe but also for Hollywood as a whole.
"Mad Max: Fury Road" (2015)
Widely regarded as one of the greatest action movies ever made, "Mad Max: Fury Road" is as exciting as it is thought-provoking. The film is set in a post-apocalyptic desert wasteland that lacks the basic necessities of life and follows Imperator Furiosa (Charlize Theron) and Max Rockatansky (Tom Hardy) as they flee from the tyrannical Immortan Joe (Hugh Keays-Byrne). It is a cinematic masterpiece. Director George Miller fought through a decade of production roadblocks to produce 480 hours of raw footage and 3,500 storyboards. While the stunts, visual-effects and chases are exhilarating, the most captivating element of the movie is its message. "Mad Max: Fury Road" offers an affecting look at the struggle to retain humanity in the face of survival, as well as a depiction of a powerful female warrior who contrasts the typical male-centered hero that's popular in many films.
"Inside Llewyn Davis" (2013)
The Coen brothers are undoubtedly two of the most creative and talented filmmakers in cinematic history, and their genius is no more apparent than in the 2013 film "Inside Llewyn Davis." Premiering at the Cannes Film Festival where it won the "Grand Prix," it is both a portrait of the early '60s folk music scene in Greenwich Village and the challenges faced by a gifted musician (Oscar Isaac). The main character, Llywen Davis, faces countless hardships, from the humorous loss of his friend's cat to the more serious loss of his musical partner, giving the movie a bleak and melancholic yet smart and funny tone that is characteristic of the Coen brothers. Not only are the film's directors and cast noteworthy, but the soundtrack of "Inside Llewyn Davis" perfectly encapsulates the '60s folk music scene and transports viewers to the dusty bars of the West Village and inside the mind of its protagonist.
"Inception" (2010)
Director Christopher Nolan stretched the limits of the imagination in his 2010 psychological thriller "Inception." Starring Leonardo DiCaprio as a thief who steals information by infiltrating the subconscious, the film leaves viewers in awe, making them question the way the world works and the power of ideas. Beyond its narrative, "Inception" celebrates the beauty of movies, as they allow us to dream with our eyes open. With its cross-cutting between different planes of existence and combination of different genres and groundbreaking visual effects, Nolan's production is a testament to imagination. The film's visual effects inspired a decade of flashy computer-generated images and mind-bending animations. On top of its cinematic impact, "Inception" resounded culturally, inspiring countless memes and a new suffix, -ception, which refers to anything with multiple layers of itself.