"Harriet" Paints Image of Bravery and Perseverance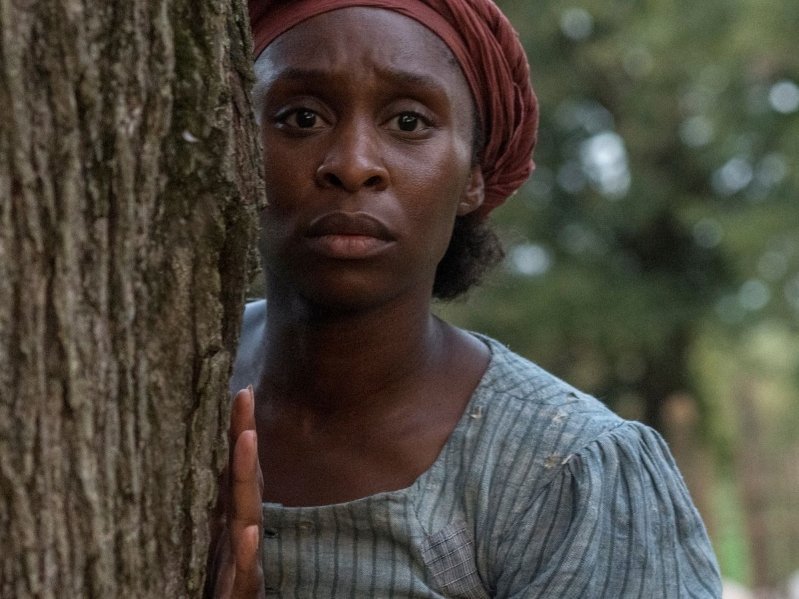 Kaycie Santiago, Contributing Writer
November 6, 2019
"Harriet" (2019) is a film that has premiered at an opportune time in history. With Harriet Tubman under consideration to be featured on the 20-dollar bill and audiences celebrating increased representation of people of color in films such as "Get Out" (2017), "Black Panther" (2018) and "Us" (2019), "Harriet" provides viewers with another opportunity to celebrate African American history.
The film begins by following Harriet Tubman, then known as Araminta "Minty" Ross (Cynthia Erivo) during her last days on the Brodess plantation. It displays the horrors of the plantation and the profound impact it had on Tubman.
Through a series of divine visions and guidance from her father and the North Star, Minty manages to escape from the plantation in 1849. To mark this new chapter of her life Minty changes her name to Harriet Tubman.
However, the prospect of enjoying her freedom while others remained bound to slavery moved her to take action. Despite the slight opposition she receives from William Still (Leslie Odom Jr.) and Marie Buchanan (Janelle Monáe) — who expose her to a world of black freedom and prosperity — Tubman embarks on a series of journeys to the south to help slaves escape from their plantations and experience freedom in the north. Donning a disguise and naming herself "Moses," Tubman rescues a great number of slaves with her wit and relentless determination.
Tubman faces numerous perils that result from conducting her trips on foot throughout the night as well as the constant threat of being caught in a racist society that opposes the moral basis for her expeditions.
The montage sequences of the film juxtapose the lives the slaves are running towards and the lives they leave behind, effectively capturing the fast-paced and exhilarating nature of her quest.
Such sequences display the intensity of Harriet's risks and how she must evade those such as a ruthless Gideon (Joe Alwyn), the owner of her former plantation, and a chilling Walter (Henry Hunter Hall), a slave catcher.
The film also places viewers on the edge of their seats during the moments she is occasionally searched by white officials. This raises the stakes of Harriet's fight for freedom and, after being admonished by William Still for her negligence, gives viewers a glimpse of her selfless devotion to freedom in spite of the brutal consequences she may face. The film itself is a very powerful work rooted in a clear, straight-forward and linear story. The viewer, in examining this composition, is inclined to side with Tubman's plight, and rightfully so.
In its insistence on glorifying Harriet as an idealized and saint-like figure, Harriet transforms into a melodrama which focuses on crafting an enlightening portrait of Tubman. This portrait has some drawbacks as it favors Tubman's idealized image in the media as the woman on postage stamps and history books, rather than focusing on portraying her as a realistic figure.
However, the film depicts Harriet as a brave woman who devoted her life to helping others acquire their freedom. Erivo's performance captures Harriet as a "tough-as-nails" character and gives the audience many reasons to emotionally invest themselves in the plight of a figure that has long been neglected from the screen.
In spite of the occasional instances where dialogue may be a bit inexpressive and inaccurate for the time period, "Harriet" remains a graceful and moving work.