USG Holds Meeting Without President or Vice President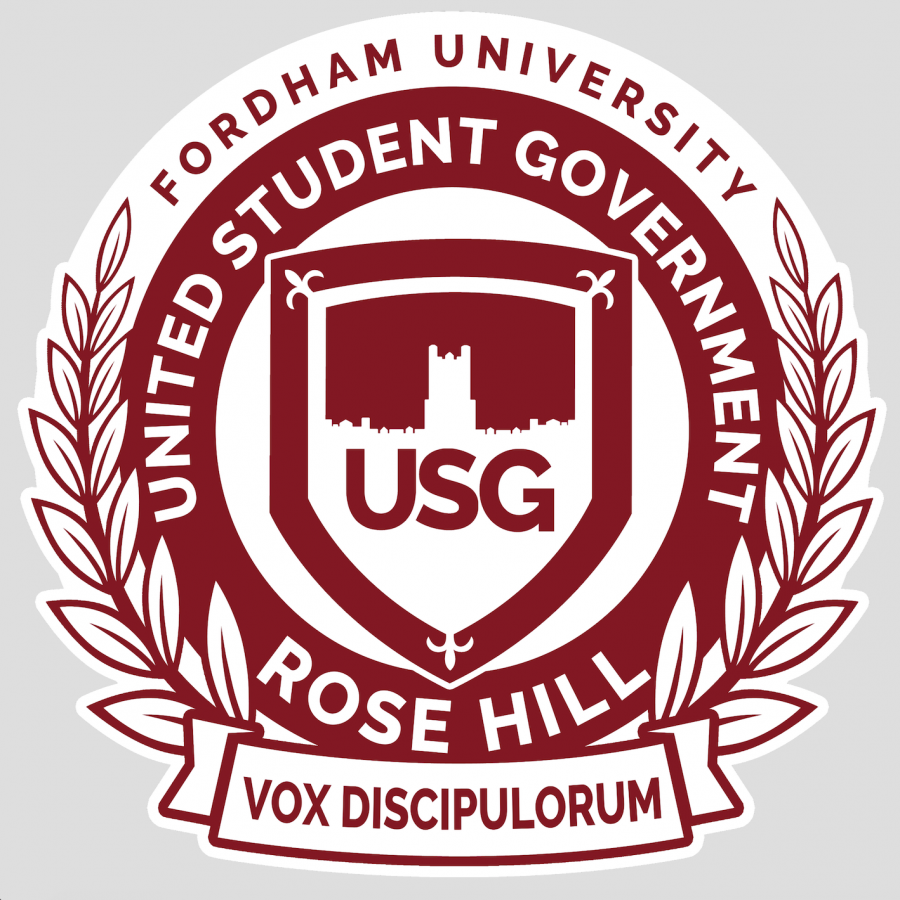 Hasna Ceran, Contributing Writer
November 20, 2019
On Thursday, Nov. 14, the United Student Government (USG) held its weekly meeting without President Kaylee Wong, GSB '20, and Vice President Ashley Qamar, GSB '20, as they were called out for other business. Vice President of Operations, Olivia Quartell, FCRH '21, stood in as Vice President and Matthew Schumacher, FCRH '20, acted as President Pro-Tempore.
USG addressed public concerns about the inability of clubs and other organizations on campus to use the popular mobile payment services Venmo and Cash App for fundraising purposes.
Many students have argued in favor of letting clubs fundraise through these services, due to the fact that they are more convenient for the student body. However, the Senate collectively does not intend to allow clubs to use mobile payment apps soon.
Additionally, despite complaints about Aramark throwing out excess food left over after events, the practice seems unlikely to change in the near future. Chair of the dining committee, Domenic Setaro, FCRH '20, said students should take food with them at the end of events to prevent a large amount of food waste.
During the delegate updates, a delegate for the Campus Activities Board (CAB), Isabella Albani, GSB '20, advertised the upcoming Holiday Week, which will take place immediately after Thanksgiving. Holiday Week is currently planned to include events such as a bingo game, the Holiday Fair and a viewing of "The Polar Express."
During the cabinet reports, Quartell stated that the Operations Committee is currently compiling a list of clubs that have the potential to be defunct. She said that if the leaders of these soon-to-be-defunct clubs fail to take action, it is possible that these clubs will stop existing on campus indefinitely.
The Office for Student Involvement at Rose Hill (OSI) spoke about the Fordham Fall Festival and President's Ball, as well as the upcoming Thanksgiveaway event on Thursday, Nov. 21 at 6 p.m. Thanksgivaway is an annual fundraising event hosted by Commuting Students Association (CSA).
The Senate discussed the date of the Fordham Food Run, which will be held in the Campbell Multipurpose Room on Dec. 6 from 2:00 p.m. to 3:00 p.m. The Fordham Food Run is an event in which students use their extra meal swipes and DCB to purchase food to donate to Part of the Solution (POTS).
Finally, during the Open Floor, in which representatives can bring up any issues they want, Senator Nicholas Abbazio, GSB '21, said he had lost his planner. He described the missing planner as light grey, with a blue clip marking the current date. If it is found, Abbazio said he is offering a reward of one dollar and "his gratititude."