Psychology Major Researches Food Insecurity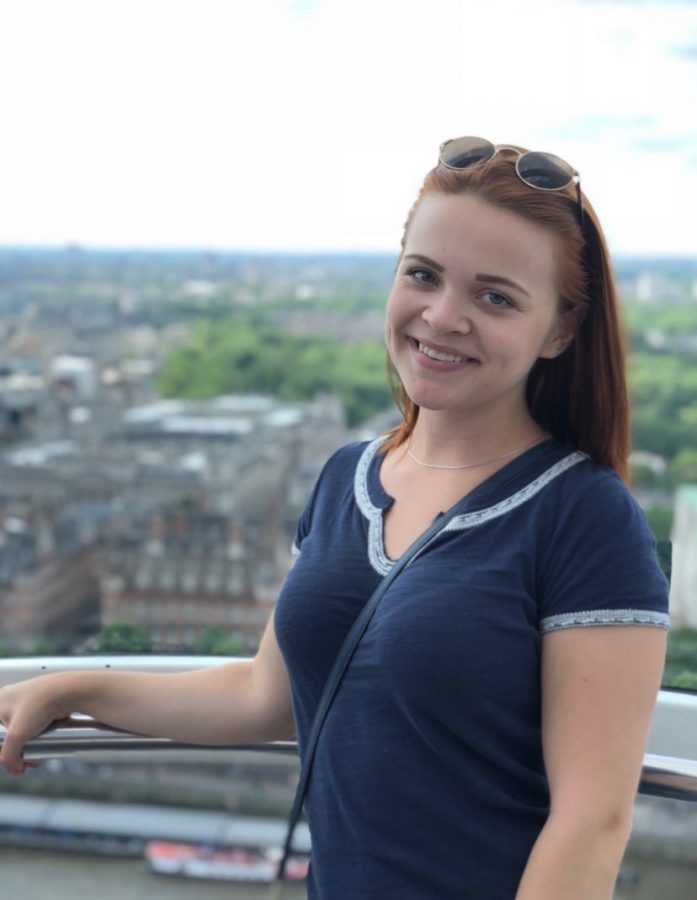 Carmen Collins, Contributing Writer
February 19, 2020
Psychology major Erinne Benedict, FCRH '20, is researching the effects of food insecurity in the Bronx.
Benedict started researching food insecurity as a research assistant for Assistant Professor of Psychology at Fordham Natasha L. Burke, Ph.D. When Benedict was a sophomore, Burke created a study called "Food Availability, Body Mass Index, and Eating Behaviors in Children and Adolescents." The study looks at the effects of food insecurity in the Bronx and how its relation to weight and eating behaviors.
There are two parts to this study, according to Benedict and Burke. The first is a baseline visit where participants aged 8 to 18 come in, fill out questionnaires and get the metric measurements of their height, weight and waist circumference. This includes participants going into a machine called a "Bod Pod," which calculates a person's body fat and lean mass.
"It is a machine that basically takes very accurate measures of body mass," said Benedict. "It basically can calculate certain components of body mass, including muscle mass and all these other cool measures."
Burke said that for the second part of the study, they collect data from the children over the course of the week using smartphones. They measure their mood, stress and eating habits outside of the lab.
Benedict said she is proud to have been part of the study with Burke, which she has been a part of since its infancy. The two other original research assistants are Nia Johnson, FCRH '20, and Batool Abdelhafez, FCLC '21, who have also assisted Burke since she came to Fordham in 2018.
"I've also done previous research and paid positions (at) other facilities in the Bronx, and I think it's really important that we are gathering data and helping the population that we are a part of here at Fordham," Benedict said.
The hypothesis of the study is that "food insecurity, the inability to have healthy meals and pay for your meals, and maybe not knowing where your food is coming from contributes to obesity, in the sense that most people who are incapable of paying for the food tend to only have unhealthy options," said Benedict.
Burke added that people who may not have food on a regular basis might take part in unhealthy eating behaviors because of food insecurity. She said the study is still in data collection, and the data will be analyzed later this year.
"It is really interesting seeing the range of people who are able to come in," said Benedict. "We do have a range of between 8 to 18 year olds. So we definitely have a good breadth of participants that are coming in."
Benedict also uses the data from this study to help write her senior thesis. Her working title is "Food Insecurity and the Association between Anxiety and Depression Symptoms among Children and Adolescents."
"My thesis looks at (how) people who again don't have fair access to food are more likely to suffer from anxiety and depression symptoms," said Benedict.
For most of Benedict's undergraduate career, she said research has proved to be an integral part of her experience. She said researching under Burke has been essential for her career in psychology.
"I think it's been a phenomenal experience, especially since I am furthering my education and eventually getting my doctorate," Benedict said. "So it's been a really amazing opportunity for me to work in the field that I want to be pursuing."