Bad Bunny Does What He Wants on "YHLQMDLG"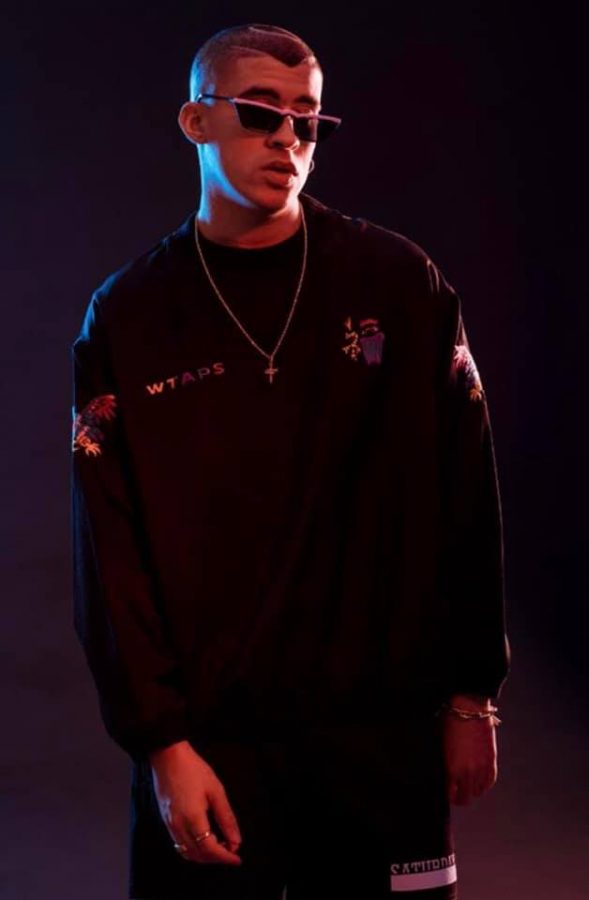 Sara Tsugranis, Contributing Writer
March 4, 2020
"YHLQMDLG," Bad Bunny's much anticipated second solo album, has finally been released after all of the teasing.
After two well-received singles, "Vete" and "Ignorantes," everyone knew Bad Bunny would drop an album. He hinted at the album's name in multiple posts with captions or hashtags of "YHLQMDLG" on Instagram and Twitter. Bad Bunny even sneakily tweeted many lyrics from songs on the album.
When the single "Ignorantes" was released on Valentine's Day, Bad Bunny tweeted he would not return to Twitter until the album was released, but he did, which left fans confused. He finally confirmed the album's release date and revealed the cover art on "The Tonight Show with Jimmy Fallon" on Feb. 27.
The album was released on Feb. 29 at midnight — Puerto Rico time, of course. "YHLQMDLG" presents themes of complicated love, partying with pride in Puerto Rico and Bad Bunny's roots with a bittersweet message.
"YHLQMDLG" successfully continues Bad Bunny's use of storytelling. The album starts with "Si Veo a Tu Mama," sampling the famous Brazilian bossa nova and jazz track "The Girl from Ipanema." In this track, Bad Bunny speaks to an ex-girlfriend he misses.
He still loves her, but he knows the relationship was not best for him and that she does not love him anymore. He says if he sees her mother, he will ask if she has found someone to make her happy. The song's upbeat and fun melody distracts from the heartbreaking lyrics.
"Que Malo" has the most intriguing narrative. Bad Bunny and Ñengo Flow sing from the perspective of two men involved with the same woman. Ñengo Flow was once the lover she had cheated on with Bad Bunny. Both men criticize each other, but ultimately come to the same conclusion that she was never really theirs, but the other man's. It is a romantic drama presented with a classic reggaeton beat and a bittersweet tune.
The song with the most different sound from Bad Bunny's usual music is "25/8." It has classic characteristics of trap music like Auto-Tune and snare beats, but with a melancholic whine underlying the main beat that sounds like a violin.
Bad Bunny hits high notes while still rapping in his very identifiable deep voice. The theme of rags to riches appears in "25/8," as well as the much anticipated collaboration with Anuel AA, "Está Cabrón Ser Yo." Bad Bunny raps about still being "street" and aware of his roots and tough upbringing despite the great fame and wealth he now has.
Every song on "YHLQMDLG," whether it contains heartbreaking or playful lyrics, is danceable. A Bad Bunny album would not be a Bad Bunny album without new songs to make you dance.
The hefty 20-track album ends with "<3," a sweet "thank you" to all of Bad Bunny's supporters. However, the last lyrics have sent fans into a whirlwind. Bad Bunny says in nine months he will release a new album, then retire. Bad Bunny makes it clear that this is a necessary decision. The lyrics state that he already does not sleep, and he bluntly raps that fame has made him sick.
"YHLQMDLG" stands for "Yo Hago Lo Que Me Da La Gana," which translates to "I do whatever I want." Bad Bunny has built his reputation doing what he wants. He bends gender norms, often wearing bright acrylic nails — silver during his Super Bowl performance. Bad Bunny participated in the protests in Puerto Rico in 2019 with other Puerto Rican artists calling for the resignation of former Governor Ricardo Rosselló.
After announcing his album cover and release date on "The Tonight Show," Bad Bunny changed into a skirt and a shirt that said "Mataron a Alexa, no a un hombre con falda" for his performance of "Ignorantes." This translates to "They killed Alexa, not a man with a skirt." This refers to the recent cruel murder of a transgender woman named Alexa in Puerto Rico.
Bad Bunny is not afraid to be controversial. "YHLQMDLG" pushes the message that he will continue to do whatever he wants no matter what anyone thinks, even if he steps out of the spotlight.