Selena Gomez Learns the Language of Self-Advocacy on "Rare"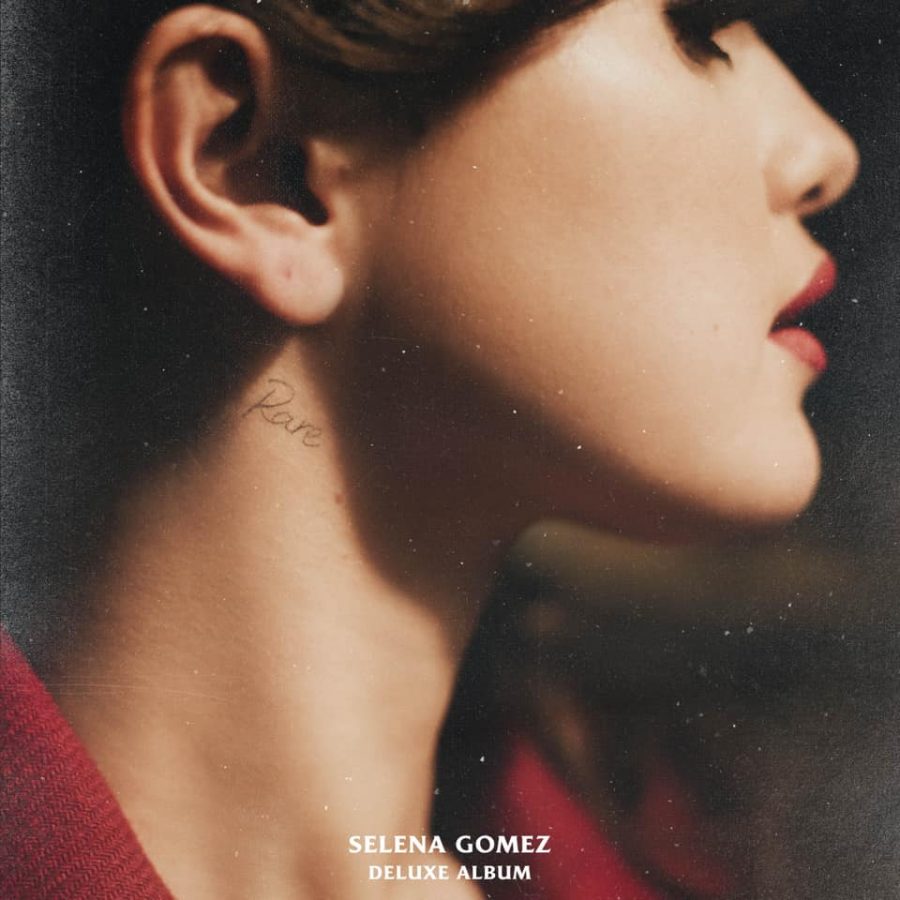 Emma Maliborski, Contributing Writer
April 22, 2020
Selena Gomez's deluxe reissue of "Rare" begins with a declaration that feels out of place on an album meant to exude self-love and independence:  
"I want a boyfriend."
In her April 6 Instagram post announcing "Rare (Deluxe)," it's clear Gomez anticipates backlash for the new opening track. "It's a lighthearted song about falling down and getting back up time and time again in love, but also knowing you don't need anyone other than yourself to be happy," she wrote. "We wrote it long before our current crisis, but in the context of today, I want to be clear that a boyfriend is nowhere near the top of my list of priorities."
Female pop stars like Gomez play an impossible game in the arena of public perception. They must produce glittery tracks to top the charts and blast at parties, but also offer a certain amount of vulnerability to avoid being written off as fake. They must bare their personal lives in their lyrics without capitalizing on high-profile relationships to sell singles. They must take themselves seriously but not overestimate their own significance in the broader music ecosystem. Gomez has had her struggles with the balance between artistry and celebrity, even disappearing from the public eye for years at a time. But "Rare," easily her best album to date, adeptly negotiates a place for Gomez as a pop star on her own terms.  
"Lose You To Love Me," clearly inspired by her romantic saga with Justin Bieber, launched the "Rare" era and became Gomez's first No. 1 single. A minimalist ballad upheld by ricocheting vocals and metaphors ("sang off-key in my chorus, because it wasn't yours"), the song set a tone for an album full of cutting vulnerability and tabloid fodder. But surprisingly, the record is more fun and flippant than its highest-charting track. Instead of ruminating on her public romantic foibles, she slyly alludes to them while also exploring the other side of heartbreak: the single life.  She sings with casual resiliency, a voice that fans might find calming in such a chaotic time. She's sassy yet emotional, confused yet self-assured, honest yet coy. And she'd much rather prefer to discuss her own life than the lives she shared with her famous exes. 
The production on the record signals a new level of musical maturity from Gomez, a maturity she first explored in 2017 when "Bad Liar" sampled "Psycho Killer." She successfully dips her toe into Latin influences on "Ring" and "Let Me Get Me." Well-placed features by 6LACK and Kid Cudi support her forays into a more R&B palette with "Crowded Room" and "Sweeter Place," respectively. Songs new to the deluxe edition include "Souvenir," a sensual track with the most vivid lyrics on the album, "She," a third-person reflection on self-growth and "Feel Me," a fan favorite Gomez played on her 2016 Revival Tour. 
However, "Rare" is at its most formidable when Gomez's breathy vocals fill the space between thumping basslines and experimental percussion. Tracks like "Dance Again" and "Kinda Crazy" evoke a Prince-inspired sense of retro swagger that Gomez wears unexpectedly well. With the support of Julia Michaels and Justin Tranter, her primary collaborators, "Rare" exposes a surprising truth: Selena Gomez sounds her best when she's dark, brooding and guided by a sense of unabashed funk.
The twofold emotional thesis of the record is explored in synth-pop tracks "Vulnerable" and "People You Know." In the former, Gomez declares she'd rather maintain her emotional vulnerability than settle for a relationship that asks her to compromise it. In the latter, she balances hurt and nonchalance, reflecting on the inevitability of heartbreak. "Rare" isn't the story of a woman who has achieved an ultra-zen state after years of struggle. It's the story of someone who still has a lot to learn but is having a good time while doing it. She might want a boyfriend, but she's unbothered about finding one; tracks like "Rare" and "Cut You Off" hint that Gomez might be single because she's finally fluent in the language of self-advocacy.
For the first time, Gomez herself is setting the terms for the relationship she has with the public. Equally cohesive as it is experimental, "Rare" signals a mature musical future for the ex-Disney star, one that doesn't require the baggage of high-profile relationships to succeed. It might be simple, but for someone with as complex of a public image as Gomez, simplicity might be the most defiant route of all.