We Cannot Deny COVID-19's Impact on Mental Health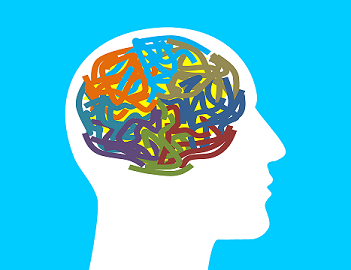 Kat Timofeyev, Columinst
September 9, 2020
While mental health may just seem like the latest trend to post about on Instagram, the recent rise in awareness has been long overdue. On the whole, celebrities have become more vocal in advocating for the importance of mental health, leading to its prominence in pop culture and one of the more positive movements that we've seen in a while. No matter if you prefer music, books or movies, you can find content about mental health in your favorite art form and become more informed or find helpful advice. Mental health is an essential piece of our overall health, and with the ever-growing list of effects of the coronavirus pandemic, it cannot and should not be ignored.
Six months in, it may feel as though things are finally going back to normal, or at the least we've all learned to adjust to the "new normal." With the start of the semester, many of us may be finding comfort in the routine provided by a steady class schedule, even if most of our classes are still through Zoom and campus life isn't quite what it used to be. Nevertheless, we're happy to be back at Fordham, even if it's only virtually.
Still, there's no denying the impact that COVID-19 has had on mental health. Whether we look at the initial stress of facing a public health crisis, the ongoing challenges of adjusting to varying levels of quarantine or anything in between, it's important that we check in with ourselves. As months go by, it's easy to forget that we're all experiencing a heightened level of stress, even if nothing seems to be changing from day-to-day. This only serves to make it even more important to check in with ourselves regularly and take any time we need to practice self-care.
Throughout the pandemic, many celebrities have voiced their own struggles with mental health in hopes of helping others recognize that their feelings are valid and should not be ignored. Among those who have opened up are Michelle Obama, Tia Mowry, Millie Bobby Brown and Zendaya. In her new podcast, Michelle Obama expressed that she has had multiple low periods in this quarantine when she hasn't felt like herself. She emphasized the exhaustive effect of the stresses of the pandemic combined with the added strife felt by the Black community. Back in June, Tia Mowry opened up on Instagram. She conveyed feeling as though "one minute [she] can handle things and the next [she's] overwhelmed," encouraging her followers to join her in taking a deep breath and highlighting the importance of taking care of their mental health. In recent interviews, Brown has spoken about the value in taking a step back from the media and focusing privately on herself when her anxiety runs high, expressing that quarantine has taught her the importance of checking in on herself and providing extra self-love. Zendaya has also opened up about the pressure she has always put on herself, letting her followers know that she doesn't have it under control, but that she's still working on it.
It's uplifting to see celebrities advocate for mental health, especially throughout the pandemic when we're spending less time face to face with other people and so much more time scrolling through social media. While these celebrities, as well as many others, are experiencing their own hardships, they all come together in recognizing that others may be having similar feelings even if their situations are vastly different. What's important is acknowledging that you don't have to have it all figured out or under control. It's perfectly okay to have off days when you feel overwhelmed, even if it doesn't appear as if anything has changed substantially from the night before. Being able to check in with yourself and recognize what you need is a task often swept under the rug and stomped over by other responsibilities we may consider more pressing, but in reality, it is absolutely essential. As we transition into the new semester, let's be mindful about our mental health and allow it to become the priority that it deserves to be.