Administration Discusses Coronavirus Procedures at USG Meeting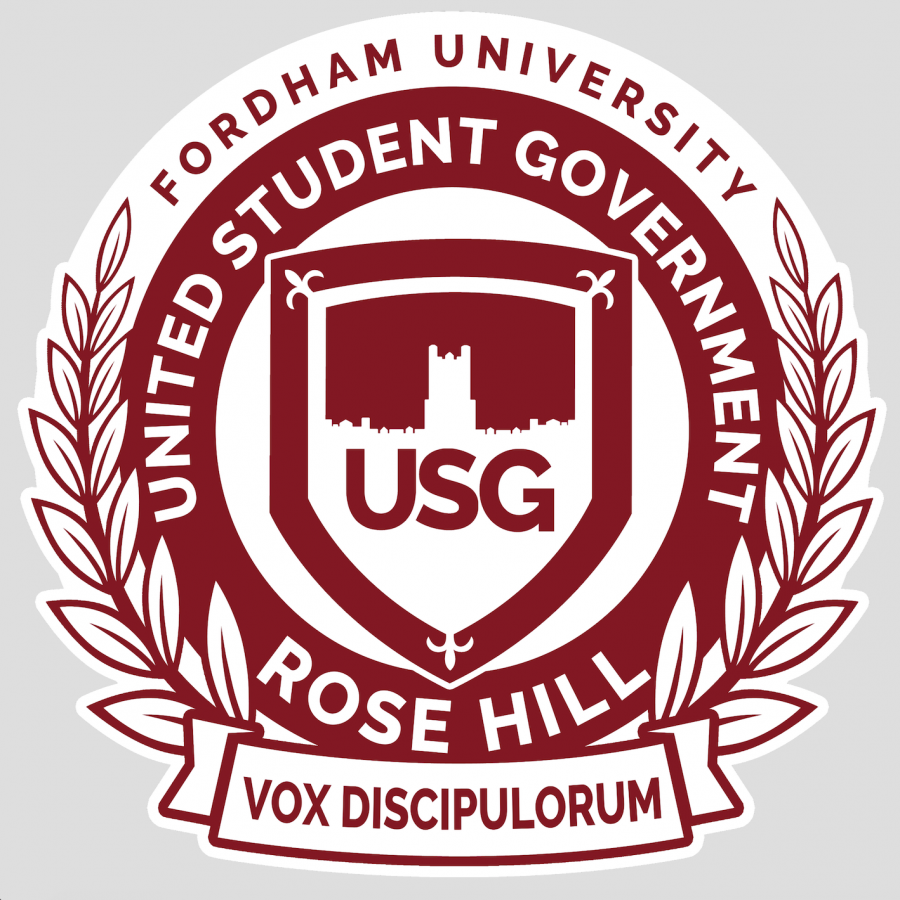 Kristen McNerney, Contributing Writer
March 11, 2020
Members of Fordham University's administration updated students on the novel coronavirus situation, in an attempt to stop the spread of rumors, at the United Student Government (USG) Senate meeting on Thursday, March 5. Maureen Keown, director of University Health Services, Christopher Rodgers, dean of students, and Gregory J. Pappas, assistant vice president for Student Affairs, were all present.
Keown said the situation is changing rapidly and has been monitored closely since mid-December. She said her greatest concern is for international students and their safety in regards to plans to travel back home for spring break.
Rodgers said housing accommodations are being made for students who choose to stay on campus for the break should they cancel their flights. He said the number of students who have already opted to stay is roughly 500, up from roughly 100 last year. He added that travel warnings can change on a dime, so he advised students to pay attention to the evolving situation.
Keown and Rodgers spoke about students who were enrolled in study abroad programs in Italy and returned to the United States. They said they are following the Department of Health and Centers for Disease Control and Prevention's (CDC)'s advice when it comes to the students staying in isolation for the incubation period. Rodgers said there are arrangements for the students to complete their courses online if they choose to do so. For students attending the Fordham University London Centre, Rodgers said they have had to register their travel with the university.
Students expressed concern about changing plans for Global Outreach projects. Rodgers said that Arto Woodley, director of the Center for Community Engaged Learning (CCEL) at Fordham has let project leaders know domestic projects are being monitored. All international projects have been canceled.
Keown said that at that time there were no suspected cases at Fordham and that those at higher risk have been identified based on a set of criteria that includes previous travel. She said the treatment for coronavirus is the same as for influenza and is heavily reliant on rest.
Keown clarified that self-isolation by members of the Fordham community is not indicative of the virus. Keown also suggested using Lysol and Clorox wipes as well as hand sanitizer. She recommended a make-shift hand sanitizer of aloe vera and rubbing alcohol if stores run out. 
Pappas said he personally will be more flexible with student absences based on individual situations, such as students who find it best not to come to class if they are not feeling well and if they possibly risk infecting others. However, he said some professors might not be as compromising, and it is ultimately up to students to meet with their class deans. Rodgers stressed the higher risk of infection with close contact, and that the safety of all students is more important than an absence.
Pappas also talked about some new precautions on campus. One includes the temporary banning of reusable cups at Starbucks and other dining locations due to the high likelihood of germ transmission. At the time, he said that students should not panic until they receive updates.
"Try not to let this emotionally consume you," he said.
Executive President Kaylee Wong, GSB '20, said she and her fellow student representatives would be influential in helping stop the rumor mill.
"At the end of the day, we'll be calm, we'll get through this, we'll be fine," said Pappas.