Ozzy Osbourne's "Ordinary Man" Is Extraordinary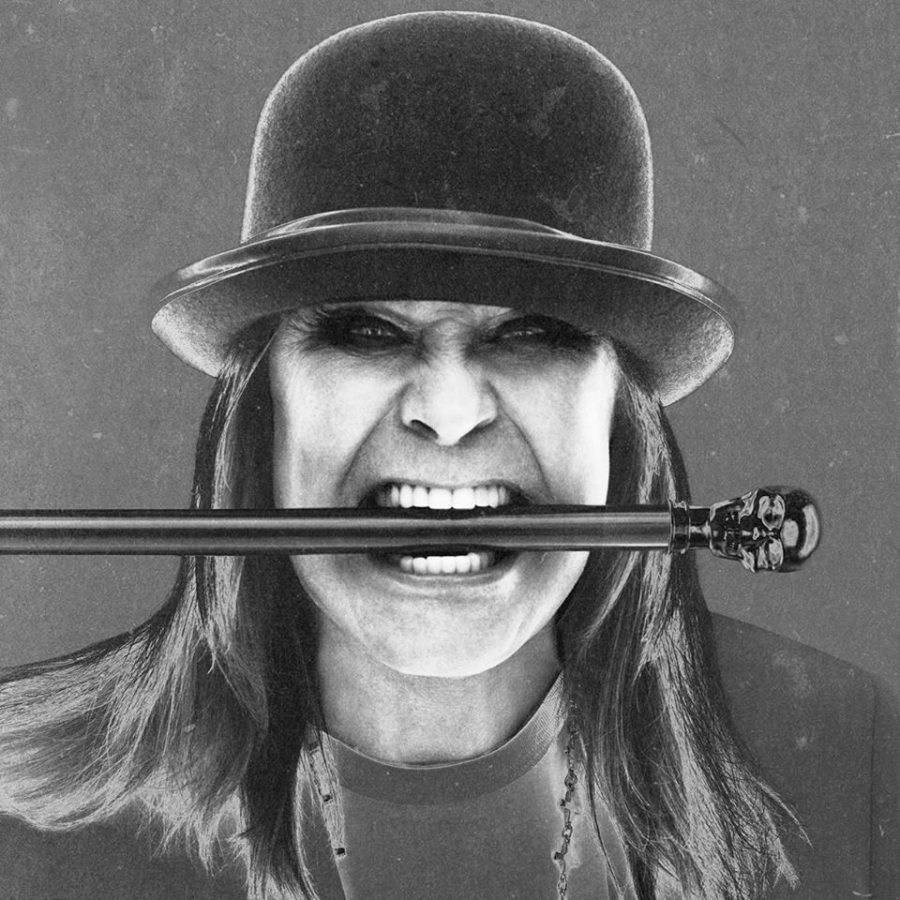 Noah Osborne, Staff Writer
March 11, 2020
In 1970, Ozzy Osbourne emphatically declared, "I am Iron Man!" It was a moment of triumph for Black Sabbath, a band that would face many tumultuous years ahead, especially with lead singer Ozzy Osbourne grappling with drug and substance abuse. However, against all odds, Osbourne climbed over mountains of adversity. Through the decades, he would release albums that would define his legacy as the godfather of heavy metal. 
His 12th studio album "Ordinary Man" serves as a testament that after nearly five decades, Osbourne truly is an iron man.
At 11 tracks long, "Ordinary Man" is Osbourne's best album of the last decade and can candidly stack up well with earlier works such as 1995's "Ozzmosis." Opening with the track, "Straight to Hell," Osbourne demonstrates that while you can take the prince out of the darkness, you will never take the darkness out of the prince. With riot-inciting guitar riffs, thunderous drumming and Osbourne's bizarrely disconcerting lyrics like, "I'll make you lie, I'll make you steal and kill / I'll make you crawl until your final thrill," it's clear that even at age 71, Osbourne's macabre aesthetic is a timeless phenomenon. 
However, "Ordinary Man" was not meant to be a return to the "glory days" of gruesomely tearing asunder the heads of bats and doves in front of an alcohol and drug-riddled crowd of concertgoers. In fact, it is an album of sentimental self-reflection, executed the best way Osbourne knows how — with haunting tones. 
Songs like "Today Is The End," "Goodbye" and "Under the Graveyard" convey this, revolving around his past transgressions, ranging from chronic alcoholism to severe drug abuse. "Today Is The End" sounds as if it were written and composed during the apocalypse, with Osbourne singing with what almost sounds like a sense of urgency, "The sun is black / The sky is red / And it feels like today is the end." 
"Goodbye" and "Under the Graveyard" personify this best, as both reflect on the sordid memories of Osbourne. However, the former is better lyrically and sonically, as it includes everything tantamount to the prince of darkness we have all grown accustomed to: flaming guitar riffs, heavy drums and an enraged Osbourne singing, "Sitting here in Purgatory / Not afraid to burn in Hell / All my friends are waiting for me / I can hear them crying out for help." 
Osbourne even starts off "Goodbye" with an opening line reminiscent of "Iron Man" when he darkly and cheekily asks, "Do you have any memories?" followed by sickly demonic laughter. Osbourne seals the fate for a great song when he retorts, "Dark memories / Dark memories / They keep me up all night."
However, as dark as "Ordinary Man" tends to get, Osbourne still has a rather clever sense of humor that he exudes with songs like "Scary Little Green Men," "It's A Raid" and "Eat Me." 
Then there's "Ordinary Man," which is a star-studded wonder between Osbourne and Elton John. This is arguably the zenith of the album, with Osbourne reflecting on fame, its costs and his desire to be remembered forever. The most provocative lyric in the song is delivered from Osbourne over the soothing sound of John's piano skills, "Don't forget me as the colors fade / When the lights go down, it's just an empty stage." The fourth track in the album, "Ordinary Man" is a ballad of epic proportions and a rock collaboration only rumored in the heavens.
Osbourne has already made it clear in a question-and-answer on Reddit that he intends to begin work on the follow-up to "Ordinary Man" as early as next month. After listening to "Ordinary Man," fans should be on the edge of their seats. At 71, Osbourne still has a story to tell, riffs to shred, drums to obliterate, lyrics to viscerally eviscerate and charts to top. 
It is a certainty that Ozzy was never an ordinary man. He is an extraordinary man.