"The Taking of Pelham One Two Three" Brings a More Entertaining Crisis To New York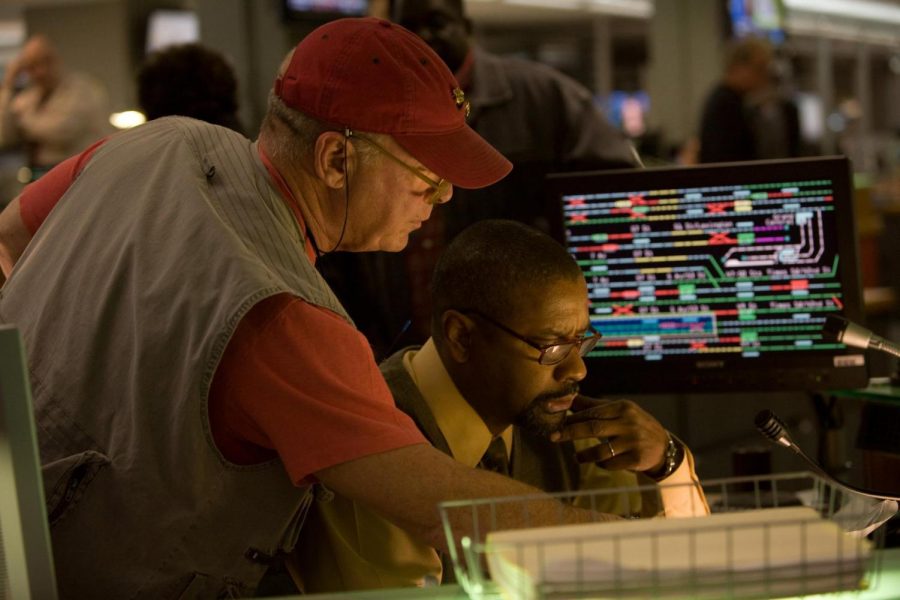 Alex Dickison, Staff Writer
April 1, 2020
Do you miss New York? Do you long for a more thrilling or comprehensible kind of urban crisis? Do you have nightmares about travel on public transit these days? If your answer to any of these questions is, "I think so," then "The Taking of Pelham One Two Three" (1974) might be the movie for you. Take the time to cue it up on Amazon Prime for 105 minutes of something that takes old clichés and makes them lovable, exciting and strange.
The film begins with a man entering a subway station on Lexington Avenue (back when the syllables "IRT" were still common city jargon) bespectacled and wearing a coat, with a conspicuously long package in hand. Three more like him enter over the course of the next three stops — and as the last man gets on, they take the train, speedily and stealthily, guns pressed up against the operators. They bring it down below 28th Street, cut loose everyone, not in the first engine car, and then radio in a demand to the MTA hotshots already pissed off by the hold-up: Give us one million dollars within one hour, or else the hostages are done for, one per minute.
What happens next is a scrambling thriller, to be sure, but it also turns out to be a ceaseless dramedy studded with a cast far more interesting than your average potboiler's cop and robber stock. Let's go in order. First, the criminals, complete with color-coded code names, lead by a "Mr. Blue" (Robert Shaw) whose defining characteristic is a suave, posh British accent that gives the constant impression of a gentleman, even as he calmly explains his vicious threats. He's backed by a down-on-his-luck former train conductor with a bad cough, known as Mr. Green (Martin Balsam), levelheaded pro Mr. Brown (Earl Hindman) and a fierce, antagonistic, trigger happy Mr. Grey (Hector Elizondo), the "troublemaker" of the group.
Their opponents, the lawmen, are led mostly by a transit police lieutenant (Walter Matthau) too old to be very worried about the commotion, who cracks deadpan jokes, speaks fluent Brooklynese and also has to wager with a pudgy, red-faced train commander scrambling to try and run a railroad in the midst of a hostage situation. The monetary transaction itself has to be given the go-ahead by the city's mayor (Lee Wallace), a calculating buffoon who's come down with the flu, and who serves as the major source of comic relief for the stretchy middle part that's supposed to be the hour where the respective sides just wait around and bite their thumbs.
Mayor Cough-Medicine works hard to get up out of bed, spittle-spewing his way through negotiations, carefully weighing the political consequences and implications ("18 secure hostages is 18 sure votes, Mr. Mayor"), finally dealing out his seal of approval to enable a quick-moving and chaotic runaway train climax that you'll wish lasted longer once it's over. Director Joseph Sargent manages to make crime movie fireworks out of subway train trivia; not too shabby a feat, and the perfect combo for anyone who is both missing the MTA and hoping to get their mind off other things.