Trevor Daniel Gives Us a "Nicotine" Addiction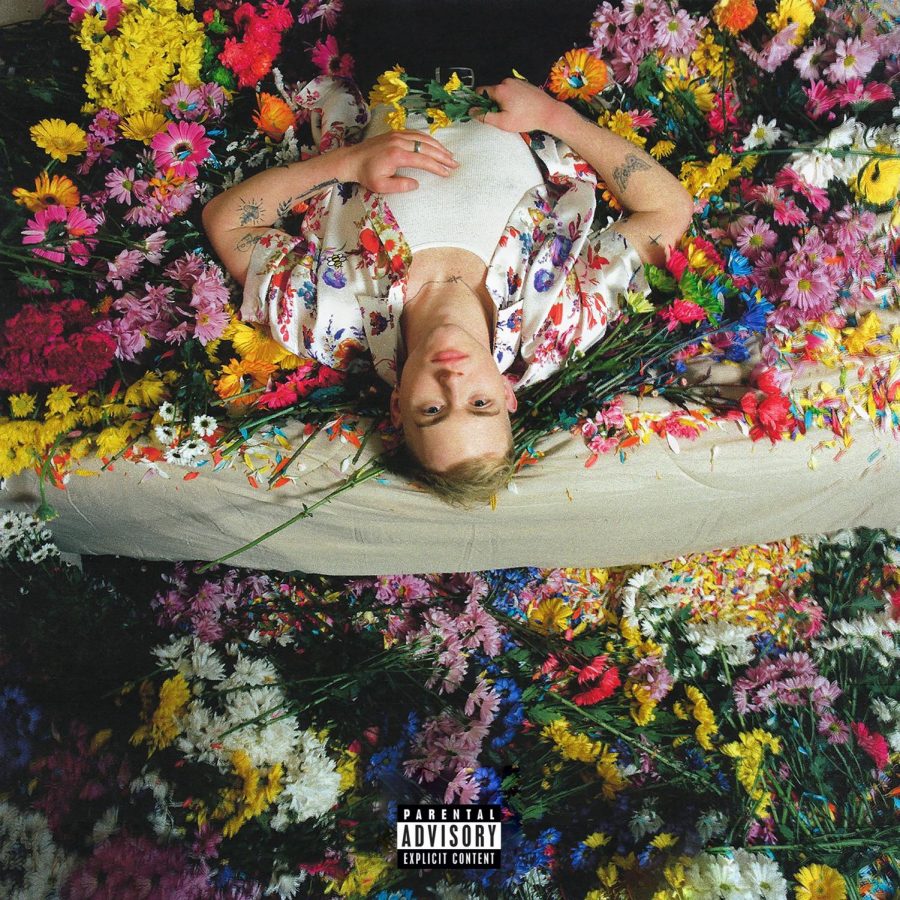 Alexandra Lange, Staff Writer
April 1, 2020
Addiction can be dangerous. It starts off with casual use, and before you know it, you fall into a cycle of constant abuse. Pretty soon, the drug is all you can think about, and you become dependent on the high it provides. Despite knowing its negative effects, you can't get it out of your head. 
The same goes for Trevor Daniel's new album "Nicotine." After listening to just a few songs, you will be hooked on the replay button and won't be able to get Daniel's emo-pop ballads out of your head. Don't worry, though, an addiction to this "Nicotine" doesn't have any negative side effects. In fact, it might just be the high we need in times like these.
The project is Daniel's debut album, coming a few months after millions of teens on TikTok became obsessed with "Falling," a song off the 25-year-old's 2018 E.P. "Homesick." The song went viral, reaching around 530 million streams on Spotify, and propelled Daniel's meteoric rise to stardom. Named No. 1 on Billboard's Emerging Artist chart, Daniel looked to affirm his status as more than just a one-hit-wonder with his debut album.
The allure of "Nicotine" comes from Daniel's signature genre-fusing sound. He combines the chopped and screwed trap influence of his Houston upbringing with the 2000s R&B and rock sounds of Kid Cudi and All Time Low to create a genre entirely of his own. The fluidity of Daniel's genre-blending makes listeners crave more of his elusive sound as they attempt to diagnose the sonic fusion of an artist who refuses to be boxed in by genres.
Daniel's creativity allows him to expose the highs and lows of romantic relationships with heartbreaking honesty and vulnerability. He isn't afraid to say exactly how he feels or reveal the contradictory feelings that follow failed relationships.
The title of the album is a metaphor for one of Daniel's past relationships, where he found himself ignoring red flags because of how good the relationship made him feel in the moment. He explained the title to Teen Vogue, noting, "(Nicotine is) a super addicting chemical and a lot of people don't even realize how addicted they are, the damage that it's doing and how bad it is for them. Throughout the album, there's a lot of back-and-forth, like most of my songs, in my headspace figuring out what's the right move."
The theme of addiction runs throughout the album, most evident in its opener which doubles as the title track. Daniel uses the cycle of addiction as an allegory for his relationship, repeating, "R.I.P., gonna be the death of me" throughout the chorus. He details the inconspicuous start of his addiction that quickly turned toxic and led to withdrawals, singing, "I had no intentions on catching feelings / I can't tell if it's a high rush or I'm addicted / I've been gettin' sick when I'm not with you." 
Daniel digs deeper into his addiction on "Lovesick" as he pledges his devotion to a magic woman. Over a nostalgic bass guitar, he reveals, "I'm lovesick, got an illness / If we don't make it work, positive it's gonna kill me" and "I drink the potion she makes, this girl is magic / She got me diggin', got me building a casket."
"Anymore" explores the dark side of addiction, using an ambient synth to frame Daniel's inner pain. The young star is at his most vulnerable on this track as he cries, "I been havin' problems givin' a f— anymore / It's a real big issue, I can't trust anyone / Oh, I been havin' problems feelin' love anymore."
The '80s synth-pop "Things We Do For Love," though, approaches love from a more mature perspective. Daniel looks back on his past relationship with a clear heart, revealing, "I gave you everything short of a wedding ring / There's not a thing I would change" and "I'd do it all again for the both of us." He continues to show the extent of his love on "All of That," where he offers his girl "the moon, the ocean, the stars in the sky" in exchange for her love. 
Addiction isn't always about pain, though, as Daniel describes on the infectious trap-bass fused track "OMG." He explains his overwhelming cravings, declaring, "And for you babe, I'm crazy, I plead insanity," and describes the high of the moment, "Wish I could feel how I'm feeling tonight for the rest of my life."
Daniel continues his path of addiction on the raw, guitar-backed "Disaster" where he acknowledges, "You're definitely bad for me, not any better for you." He is unable to curb his addiction, despite the relationship being a recipe for disaster. This theme continues into the following track "911" when he asks, "Is this tragedy a masterpiece?" The contradictory nature of love and addiction is evident on this metaphorical cut, as he first describes this girl as his kryptonite but later digresses, "I was sick and shorty my antidote." 
The project ends with two previously released singles. The strummy guitar ballad "Past Life," co-produced by Finneas, explores the consequences of honesty and its role in Daniel's habitual sadness. The project closes with "Falling," a final warning about the dangers of toxic love.
Trevor Daniel's refreshingly honest exploration of his addiction to the drama of love makes listeners form an addiction of their own. From the first hit of "Nicotine," you are hooked and fall into an instant cycle of abuse. While relapse is likely, there's no need for rehab. The high of "Nicotine" is a good one, a transcendent escape from the uncertainty of life and a reminder that we are not alone in our heartbreak. "Nicotine" is both a drug and rehab in itself.