Escapist Literature Can Help the Struggling Social Distancer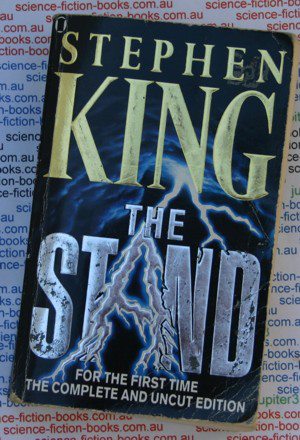 Vanessa DeJesus, Production Editor
April 1, 2020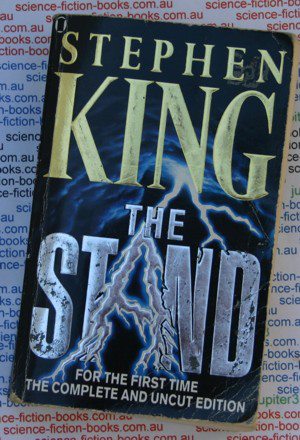 As we all get used to our new normal of toilet paper rationing, Purelling everything and staying at least six feet from another person when we feel so compelled to venture beyond our front doors, we find ourselves getting creative with our newfound spare time. In whatever form that takes, whether it's making a mini docu-series on YouTube, curating innovative TikTok content or trying your fifth Tasty recipe this week, I urge you to go a little old-school and pick up one of these books that I immediately reached for when I found out that staying inside could literally save lives. So put on some tea, curl up in a comfy spot and let these stories take you to a faraway place that may seem a little farther today than it did just weeks ago. 
So without further or due, I give you my top 5 Quarantine Books.
"Rebecca" by Daphne DuMaurier 
Let this classic and unparalleled romantic suspense novel whisk you away to Manderly, an estate in the south of England uniquely situated on the water with winding paths and walls of rhododendrons along with its unnamed narrator and protagonist as she marries Maxim de Winter and becomes the second Mrs. de Winter. Our narrator becomes a lady of an estate that, for all its grandeur, holds the dark secrets of the first Mrs. de Winter's untimely demise. With its elegant but accessible prose, you can't help but fall in love with "Rebecca" for all its mystery and secrets. 
"The Talented Mr. Ripley" by Patricia Highsmith
The first installment of the Ripley psychological thriller crime series follows Tom Ripley, an exceptionally shady con artist with sociopathic tendencies. Struggling to make ends meet in New York City, he accepts an offer from Herbert Greenleaf to travel to Italy and persuade his son Dickie to return to the United States and rejoin the family shipping business. Tom quickly becomes obsessed with Dickie and his lavish lifestyle and will go to any lengths to keep it close. This chilling story makes the finest company for thrill-seekers and curious minds. 
"The Stand" by Stephen King
If you're like me, then when something happens that you don't understand, you try to read up on it as much as possible, looking for solace, a leg up or just plain survival tips. If you're even a little concerned about how far our current pandemic could go, this book is for you. In King's "The Stand," a viral outbreak called Captain Trips takes the country by storm and reduces humanity to a handful of survivors. It is up to them to rebuild society quite literally from the ground up. 
"Alias Grace" by Margaret Atwood 
Grace Marks is perhaps the most famous convicted murderess of 19th century Canada, and Atwood's fictionalized account of her life accounts for an incredible work of historical fiction. "Alias Grace" fictionalizes the events of the notorious murders of Thomas Kinner and his housekeeper Nancy Montgomery. This story has elements not only of the pastoral Canadian countryside, but it is up to the reader to decide Grace's degree of guilt. As Grace has no memory of acting against her licentious employer Thomas Kinnear or the vengeful housekeeper Nancy Montgomery, public opinion would brand her a cold and cunning murderess, while she fancies herself a victim of circumstance … or so she tells Dr. Jordan, a socially awkward American psychiatrist who comes to hear her story and uncover the lapse in her memory. I have read this book numerous times and still can't make heads or tails of Grace Marks; maybe you will have better luck. 
"Loner" by Teddy Wayne
If the books on this list seem daunting, I offer you "Loner." Weighing in at a mere 203 pages, this incredibly accessible work of fiction tells the story of a withdrawn, meek and utterly forgettable New Jersey teenager David Alan Federman's arrival at Harvard hopeful that his social prospects will be better in a community of like-minded individuals. He meets Veronica Morgan Wells and is struck by her, becoming infatuated with her. Determined not to be forgotten, he will go to any lengths to get close to her. 
I hope you'll find these stories and characters as good of companions as I do.