Fordham Community Adjusts to Online Classes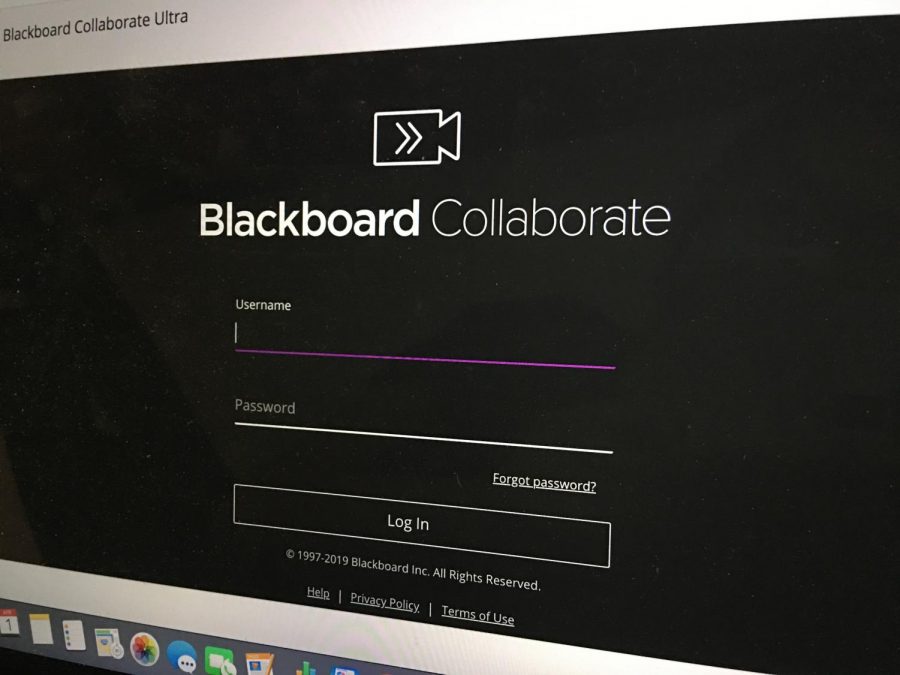 Hasna Ceran, Assistant News Editor
April 1, 2020
Fordham University officially extended its suspension of face-to-face classes until the end of the spring semester on March 13 due to nationwide concern about the transmission of COVID-19. This has resulted in both students and faculty making a quick switch to fully online lesson plans. 
Professors are now teaching classes online through a variety of mediums. Those who are continuing to teach their classes live are using tools such as Zoom Video Communications, a video conferencing application, or Blackboard's classroom collaboration tool, Blackboard Collaborate Ultra. Instructors that have chosen not to host live sessions are instead using methods including posting prerecorded lectures for their students to access or presenting teaching material, such as homework, over email.
Robert Beer, associate dean for STEM and Pre-Health Education, said that despite the inherent difficulties of switching to a different format of classes, the fact that the switch happened after spring break gave faculty more of a chance to adjust lesson plans than might have been otherwise, in terms of timing. 
"STEM courses generally are not ones in which you just have papers that you turn in, they are generally courses in which some of the course sections are quite large, some around 150 students, which presents challenges in terms of scale and delivering content," he said. "The faculty seem to have done an incredibly good job in the transition, there seemed to be a bit of a lag but I think spring break provided some time for them to provide that adjustment." 
The main challenges facing STEM courses under these circumstances are the inability to conduct labs and give exams when it is impossible to supervise students to encourage academic honesty, said Beer.
Rebecca Lees, FCRH '21, was in an experiment-based biology lab, which meant that instead of a lab course consisting of dissection, her class did experiments. She said this type of coursework was very challenging to move online, and the class has since been moved into the dissection based curriculum.
"While I understand the need for this, it has made the move to online learning more challenging because not only are we getting used to a new method of instruction but pretty much an entirely new course," said Lees.
She said she acknowledges that through videos and diagrams, this curriculum is much more feasible for the current situation.
"It's hard to learn swimming online," said Beer, quoting Steve D'Agustino, director of Online Learning at Fordham's School for Professional and Continuing Studies.
For students, the main challenge is in continuing steady work back home in irregular and stress-inducing circumstances.
Kiera Mullany, FCRH '23, said the core classes she is taking as a freshman seemed relatively well-suited to the online transfer.
"Most of my classes have a strong emphasis on writing, so transitioning into a remote teaching style hasn't been too difficult," she said. "For me, the biggest challenge in the adjustment to online learning has been the lack of structure. I like having a routine and hard deadlines, so it's really just been an issue of finding ways to stay motivated and invested in my work without the traditional classroom setting that I'm used to."
Anthony Alaimo, FCRH '23, said that while he has found the switch to distance learning to be more beneficial for him than classes on campus, the experience of being at home has changed how he interacts with Fordham.
As exemplified by an anecdote told by Rachel Annunziato, associate dean for Strategic Initiatives at Rose Hill, the Fordham community has come together in spite of all the difficulties faced as a result of the spread of COVID-19.
"One of my favorite moments of the past week was 'Zooming' with our FCRH 'Foundations of Research Engagement Seminar,'" said Annunziato. "I felt so moved as all 24 squares popped up. We spent the beginning of class just being together and processing all that's going on. I loved seeing how my students made sure to give each other airtime and how they shared new sides of themselves. I think that we are all trying very hard to stay connected and make the best of this trying time."
Students can face further difficulties with staying at home and learning online, such as financial troubles — especially for students who are no longer able to work on campus  — and the worsening of mental health problems caused by isolation and unstable situations at home, according to an article on Psychiatric Times' website.
"We have an idea of who our students are, and that idea may not really map onto the lived reality of many of the students that attend our classes, we may have certain assumptions on our planning, the tools that we're selecting, the way that we're making our course and ourselves available that are unrealistic for some portion of our students," said D'Agustino on the first episode of the education podcast Twice Over.
All these situations, combined with the anxiety the community will undoubtedly be feeling due to the pandemic, can make providing a productive learning environment difficult, said Beer.
In response to these worries, Beer said that for the time being, students should focus more on learning the material to provide a steady footing for next semester instead of on letter grades, a choice that is helped by Fordham's decision to allow students to designate any course as pass/fail. 
"I urge our students to please reach out if there are ways that we can make this transition smoother," said Annunziato.