PARTYNEXTDOOR Steps Out Of The Shadows on "PARTYMOBILE"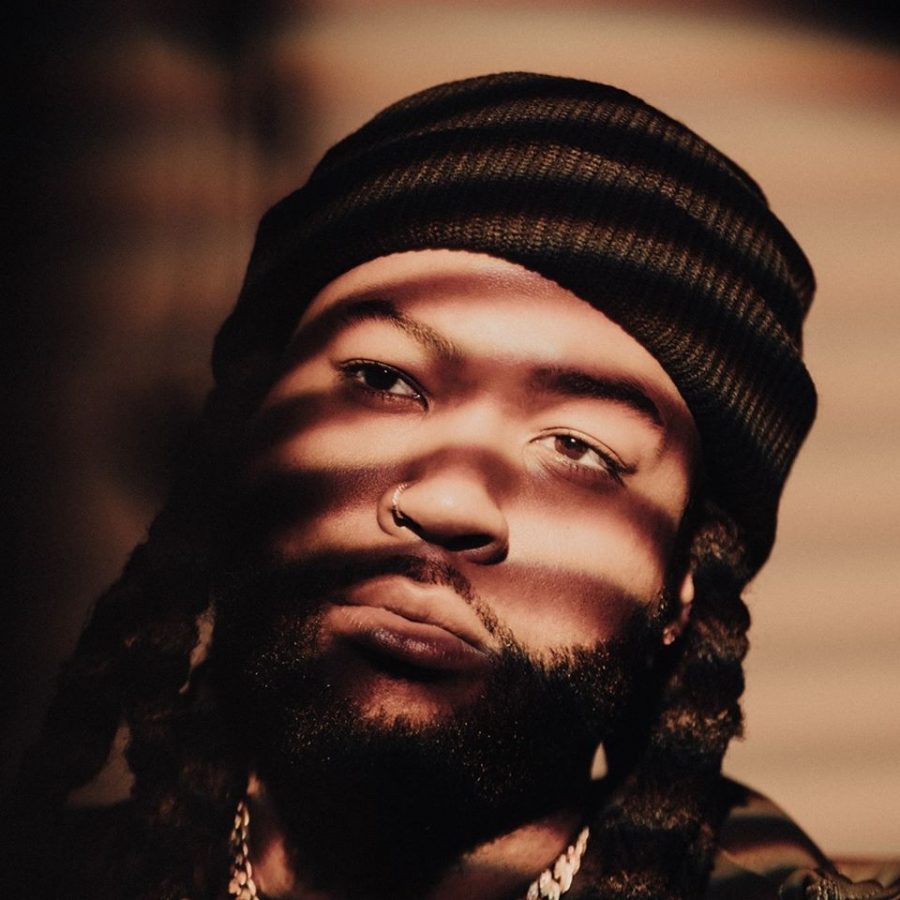 Sam Hadelman, Staff Writer
April 15, 2020
PARTYNEXTDOOR has done everything in the music industry in the last few years except release music. His claim to fame is not only his own layered discography, but penning some of modern music's biggest hits, like "Work" and "Sex With Me" by Rihanna. As of recent, his own releases have been marginal successes compared to his writing for others. "PARTYMOBILE," PARTYNEXTDOOR's latest LP, was a deciding moment in his career, for whether his own music could garner similar success to these hits. The result is a mix of missed opportunity and realized growth. 
The album had a rollout that set PARTYNEXTDOOR up for expectations that were unachievable for even the most skilled artist. He released a duo of singles in the winter, "The News" and "Loyal" featuring Drake, that created a buzz, not just for the songs but for the record that PARTY had been working on since late 2017. I didn't care for "The News" at first, but "Loyal" was my favorite track of 2019. PARTY's fans were unbelievably excited for the release date that accompanied these singles, and it seemed as though all was well in PARTY's camp. The moment his core fanbase had been waiting on for the last few years was finally coming to fruition: PARTY was going to debut to the world and prove he was one of the most talented artists of our time. To his fans, this has been a known fact since PARTY's self-titled debut record, but we were waiting for the rest of the world to catch on. Then his management pushed back the release of his album not once, but twice. This pump fake only added to the hunger his fans had for new music but fueled doubt in casual listeners that PARTYNEXTDOOR could become a superstar. 
Though he did have a great deal of traction from some of his other albums, like "PARTYNEXTDOOR TWO" and "COLOURS," PARTYNEXTDOOR's sales and critical acclaim have never reached the level his fanbase thinks he deserves, with his highest-selling album barely crossing 55,000 sales the first week. "PARTYMOBILE" was supposed to be his moment in the sun, or for his doubters, the reveal of his burnout. 
"PARTYMOBILE" sees PARTYNEXTDOOR course-correct on many of the aspects of his career that have held him back, yet at points fall into the same traps that have kept him from the spotlight. The diversity of sound is one of the strongest qualities of this record, with him playing around with a lot of the influences that have brought him success. But on the flip side, the album fails to execute a unique sound; he doesn't take any chances or create enough new content. 
The album is a consistent view into the growth PARTY has experienced not only in his personal life but musically as well. At points in his last album, "PARTYNEXTDOOR 3," we saw his ideas not fully fleshed out, and sound incomplete and choppy. This is not the case for "PARTYMOBILE" — this whole LP sounds fluidly executed and extremely cohesive — almost to a fault. On the back end of the record, hip-hop superstar Alex Tumay did most of the mixing for the record and added a whole new life to PARTY's music. PARTYNEXTDOOR's greatest strength is a natural talent, whether in writing or vocals, and the contributors on this album brought that out of him much more efficiently than in his other projects. 
The stand out moments on the album are where PARTYNEXTDOOR is in the creative bag, mixing all the qualities that made him great into a few choice records, like "Savage Anthem" and "Turn Up." The album would have been much stronger if he had kept the records "The News" and "Loyal" for the album release rather than as singles. Sometimes a trap that artists fall into is releasing the best songs of the album months before the record drops, and due to the constant delays from PARTY's team, this is exactly what happened. There weren't any moments stronger than "Loyal" on this album, and that eclipsed the success of the other tracks on the album. Overall, the album was really well crafted, showed a clear vision from PARTY, and played to his strengths, but I do not think this album fully displayed his talent. Following his team's mismanagement of singles, a Rihanna feature and release dates are something that held the album back from reaching its full potential. Though the Rihanna feature was only submitted the Monday of the album's release, it was clear that PARTY's team did not push the album far enough into the viewpoint of fans, though this is excusable partially due to the worldwide pandemic going on. There was obviously a miscommunication for an album that was exceptional, had features from Bad Bunny, Drake and Rihanna, and was mixed by Alex Tumay only selling 45,000 first week. 
The album was far from bad, but at the same time was not reflexive of what PARTYNEXTDOOR fans know he is capable of, but at the least, it was a far jump from his previous work, "PARTYNEXTDOOR 3." PARTYNEXTDOOR did his job, speaking on the toxicity of his personal life while gliding over lavish production, but it seems as though the others in his circle did not. All in all, it is an album that is thoroughly worth the listen, even if it takes the public a while to find it.