Fordham Plans Modified Summer Sessions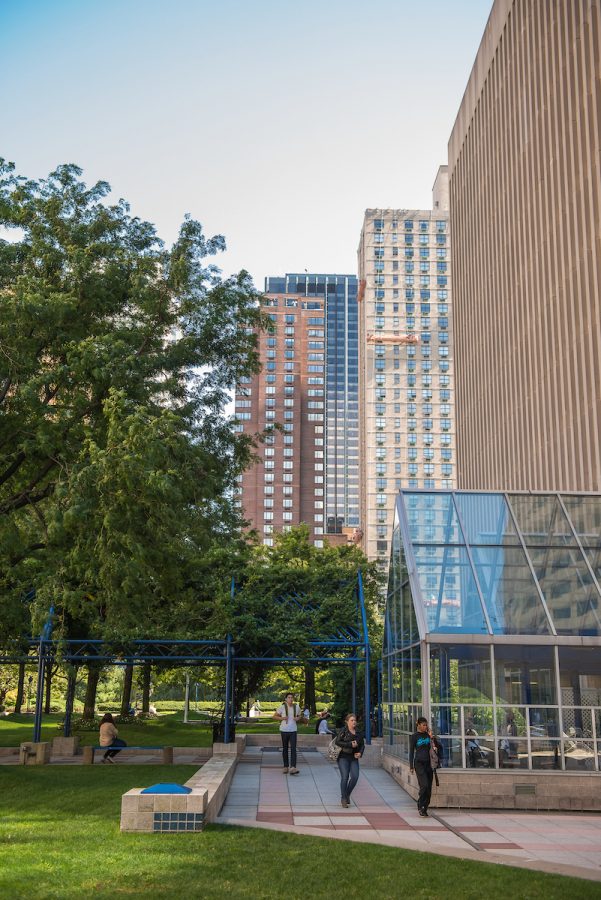 Marisa Valentino, Contributing Writer
April 22, 2020
COVID-19 has caused many changes at Fordham University, including changes to the summer 2020 sessions. 
For the first summer session (May and June) a broad selection of online courses will be offered in place of face-to-face courses on campus, said Jeffrey Gray, senior vice president for Student Affairs in an email sent to the Fordham community on April 7. 
For the second summer session (July and August) "a mix of on-ground and online courses are offered, with the latter being conditional on the status of the COVID-19 pandemic at the time," read Gray's email. 
Tara Czechowski, dean of Summer Session, said they will make more session II classes originally scheduled to meet in person available online, and if students have strong preferences or needs for more session II courses to go online, they are encouraged to reach out at summerschool@fordham.edu. 
"It's our hope that our current health crisis will have resolved enough by the end of June that we can be selective and offer some laboratory, production, and visual arts courses on-site if we can do so without putting our community at risk," said Czechowski. 
Czechowski said any changes made to the schedule will be toward a more flexible online format for session II. She said those changes will be made before session I begins so students are able to add a first session course if one works better for them. 
"We are cautiously hopeful that we will be able to bring courses on-site in summer session 2," said Anthony Davidson, dean of School of Professional and Continuing Studies. 
Czechowski said students have been understanding about these changes. 
"So far, the most vocal concerns have had to do with the necessity of rescheduling some session I course for session II, which interfered not just with their summer plans, but with their academic plans more generally," she said. "I'm sympathetic to those students, and it's our hope and goal to be able to offer, if not the original courses on which they planned, then something else that might work." 
Annika Fagerstrom, FCRH '21, said that as much as she wanted to take a summer course in person, Fordham's decision makes a lot of sense, given the current state of the pandemic.
"(I have) no idea how Intro to Watercolor Painting is going to be an online course, which is generally a course that would likely involve a lot of studio time and class critiques," she said. 
In addition to students, professors are also affected by changes to the summer sessions.
"The faculty have been incredibly supportive. No one has pulled out of teaching specifically in relation to the virus because most faculty are able to move online," said Czechowski. "The faculty who have elected to go online this summer will have had two months to think about and begin preparing their courses, and they will have gained valuable experience from the spring." 
Professors are asked to use Blackboard to post content and Zoom or Blackboard Collaborate to host live components, according to Czechowski. 
"They will be receiving support from the Provost's Office and Faculty Technology Services to format their classes consistently and think through how best to organize their classes to achieve the learning outcomes they identify for students," said Czechowski. "The Summer faculty are very dedicated, and they have expressed genuine excitement at preparing their courses for this summer." 
Gray said in his email that there will be no on-campus housing for at least the first summer session. The university is not yet in the position to make a decision on this for the second summer session. He said more information will be communicated with students as soon as it is available. 
Programs hosted by Fordham are also undergoing changes. All summer conferences, and summer camps that require housing, will be canceled, read Gray's email. 
"We have not yet made decisions on summer camps scheduled to take place later in the summer that do not require on-campus housing," said Gray. "We will make these decisions when we get closer to the dates and have more information."
In-person summer orientation sessions are still planned for the dates and locations noted on the Fordham website, but if necessary they will be moved online, according to Gray. 
"Given the fluid nature of this situation, we will have contingency plans in place to conduct these programs virtually using the technology we have used for other similar events," Gray said. 
All University events are canceled through May 11. This includes outside organizers renting space at Fordham and Fordham events at off-campus venues in New York City, according to the Student FAQ on COVID-19.
"The health and safety of our students and faculty is our number one priority," said Czechowski. "We're all committed to giving students a positive learning experience in whatever modality available. With online courses, students are going to be able to save money on commuting and housing, while making progress on their degree." 
Czechowski said students should remember that classes are fully refundable through the add/drop dates for each session. 
"We want to give our students the best opportunity to be able to take advantage of the summer session," said Davidson.
He said they want to do things properly and make sure students get the full experience.