DaBaby's New Album Was Born Too Early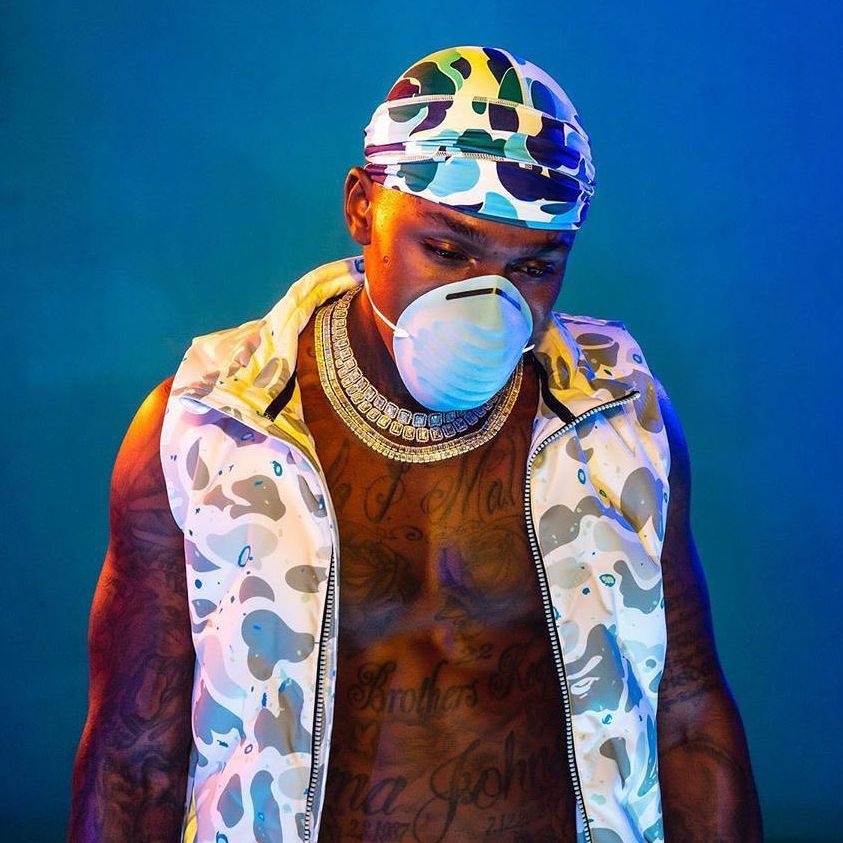 Alexandra Lange, Staff Writer
April 22, 2020
There haven't been many meteoric rises like the one DaBaby experienced last year. The Charlotte rapper, who released his debut mixtape "NonFiction" in 2015, took the music industry by storm in 2019, dropping his debut album "Baby on Baby" in March and following it up with his first No. 1 album, "KIRK," in September. 
Not only did these projects earn DaBaby Grammy nominations for Best Rap Song and Best Performance, as well as a spot in XXL's 2019 Freshman Class, his 2019 success was also huge on TikTok. "Toes" and "Vibez" from "KIRK" and "Suge" off "Baby on Baby" became TikTok hits, giving DaBaby seemingly immortal status in the industry.
This rapid success wasn't unwarranted. DaBaby, born Johnathan Lyndale Kirk, represents the classic style of rap with his fast-paced bars and larger-than-life persona. Taking inspiration from early '90s rappers like Busta Rhymes and injecting afro-futurism into hip-hop, DaBaby is in a lane of his own. Thus, he and his sound have been held to a high standard.
Being hip-hop's "it -boy" has its perks but also has some disadvantages. DaBaby has been no stranger to criticism. Many have complained "all his songs sound the same," which to be quite honest, is not off base. DaBaby himself has even recognized this, telling Rolling Stone, "When you got a sound that don't sound like nobody else and it's brand new, you've got to feed it to 'em." 
While DaBaby may have found his signature sound, characterized by a brash, rapid flow and rubbery basslines, some fans have asked him to build on his existing formula and create something outside the boundaries of "Baby on Baby" and "KIRK." When he announced he would be releasing a new project just days before its release last Friday, the question loomed of whether or not DaBaby would take fans up on their request for a new sound, and if so, how good the result would be. 
For those who want more of the fun, high energy vibe of DaBaby's previous releases, "BLAME IT ON BABY" delivers. But for those, like me, who were looking forward to seeing another side of DaBaby, the album disappoints. Its 13 tracks, tied together with heavy drums and lightning-fast rhymes, do little more than remind us DaBaby knows his lane and plans to stay in it. 
Unlike "KIRK," which offered a more sentimental and authentic side of DaBaby, "BLAME IT ON BABY" lacks originality. DaBaby doesn't reveal anything about him we didn't already know and repeats the familiar tropes that cemented his status as a star last year. And although its features fill in some of the album's missing pieces, they too are predictable, as they come from DaBaby's famous friends that are expected as guests on every new rap album.
"Can't Stop," the album's intro, serves its purpose. Its airy production and bounce get you hyped for the rest of the record. By the third track, "Lightskin S—" featuring Future and "jetsonmade," DaBaby's braggadocio and signature flow start to feel redundant. His winning formula only can work for so long before listeners get tired of his nimble rhymes flexing his wealth and sexual exploits. Each song starts to bleed into the next, sometimes leaving you unaware a new track has even started. 
Even the songs designed to display DaBaby's versatility falter and seem a bit forced. At one point on the title track "Blame It On Baby," he calls out the critics he attempts to prove wrong: "They be like 'Why you switched the beat​?' Because my flow neat / 'I thought he couldn't switch the flow, how the hell he switchin' the beat up?'" While the switch-ups are a welcome change from the monotony of his signature flow, in typical DaBaby fashion, the track's four abrupt beat switches are over-the-top.
DaBaby also tries out singing on a few tracks. "Sad S—" is completely unlike anything he has ever put out, with its close to the four-minute length and pitch switches. The record is too much of a performance to be sad, making it one of the biggest flops on the project. "Champion" offers much of the same, with its weak production not carrying DaBaby's test run at melodic singing.
A highly-anticipated collab with Ashanti and Megan Thee Stallion on "Nasty" feels like a missed opportunity, as the former mostly sings "baby, baby, baby" and DaBaby seems completely uninspired when he raps "I take both her legs and I put 'em behind her head like she's a pretzel." 
One song that does stand out on the project is "Rockstar" featuring Roddy Ricch, one of this year's most promising artists. Ricch carries the track with a heart-piercing melody. The guitar-centric production is also a much-appreciated switch from the rest of the project's DaBaby type beats. 
With "BLAME IT ON BABY" being the third DaBaby album in the past 13 months, it feels rushed. You can't blame DaBaby for being so fired up after his massive breakthrough last year, but at this point, he would benefit from taking a bit more time to perfect an album that matches his potential and compliments his unique skill set. From the album's thematic trailer to DaBaby donning an N95 mask on the album cover, it seemed as if the project would be a shoo-in for our quarantine playlists, yet we're left blaming it on Baby for having to look elsewhere for some quarantine hits.