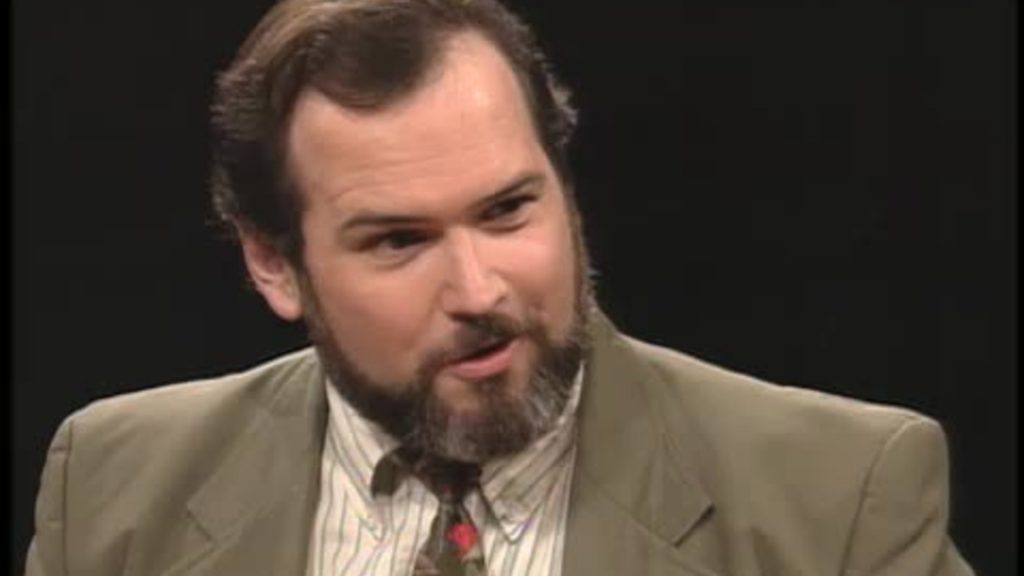 Jim Dwyer, FCRH '79, a powerful voice for New York City, two-time Pulitzer Prize-winning journalist and the editor-in-chief of Volume 61 of The Fordham Ram, died on Oct. 8 from complications of lung cancer. He was 63.
After graduating from Fordham, Dwyer embarked on a successful career as a columnist for The New York Times, New York Newsday and The Daily News. In 1994, Dwyer won a Pulitzer Prize for commentary in Newsday. The citation noted he won his Pulitzer for "his compelling and compassionate columns about New York City." In 1992, Dwyer was part of the Newsday team that won the Pulitzer for spot news reporting about a subway derailment in Manhattan.
Dwyer came to Fordham in 1975 with plans to become a doctor — that is, until he published his first article in the Ram on Tuesday, Oct. 19, 1976. It was about Charlie Martinez, a Vietnam veteran who was experiencing a seizure near campus on East Fordham Road when Dwyer stopped to help. The piece would go on to win a national award from the Society of Professional Journalists.
"I intended to be pre-med, but The Fordham Ram got in the way of that," he told the New York Times. "It was a crusading student newspaper. I couldn't resist it. It was a joy for me to discover how much I loved reporting and writing."
Thomas Maier, FCRH '78, an award-winning journalist and author who worked alongside Dwyer at The Fordham Ram, the Columbia School of Journalism and New York Newsday, said Dwyer showed great skill from the outset.
"He was a man of great empathy for human beings," Maier said in a telephone interview. "I think that's one of the characteristics that made him so special, aside from his intelligence and writing ability — he had a great sense of social justice. I think a lot of that he learned from Fordham, his experiences there and from covering stories in the Bronx."
Although Dwyer did end up finishing a degree in general science at Fordham, he continued to crusade against injustices through commentary and storytelling for more than 40 years.
He wrote about wrongful convictions: New York's $8.75 million police brutality settlement with Abner Louima; the story of Anthony Faison and Charles Shepherd, who served 14 years for murder after false convictions; and freedom for Jose Morales after serving 13 years for a crime he did not commit.
Notably, Dwyer became known for the 1989 case of the Central Park Five, in which five Black and Latino teenagers were arrested for allegedly raping a white woman in Central Park. Dwyer published columns that pointed out that there was no forensic evidence linking these teens to the crime and questioned the police interrogation tactics that led to their conviction. In 2002, the convictions were vacated.
After six years as a columnist for the Daily News and nine years at New York Newsday, Dwyer joined The New York Times as a general-assignment reporter in May 2001 — just months before the terrorist attacks at the World Trade Center in Lower Manhattan.
After the 9/11 attacks, Dwyer worked with reporter Kevin Flynn to interview hundreds of survivors, detailing their stories and tragedies. Their work culminated in a 2005 book titled "102 Minutes: The Unforgettable Story of the Fight to Survive."
It was one of Dwyer's six published books as an author or co-author, including "Subway Lives: 24 Hours in the Life of the New York City Subway," "Actual Innocence" and "Perennial Flowers."
In his final columns for The New York Times, Dwyer wrote about the coronavirus pandemic and its effect on the New York City community.
"In times to come, when we are all gone, people not yet born will walk in the sunshine of their own days because of what women and men did at this hour to feed the sick, to heal and to comfort," Dwyer wrote.
Rev. Joseph M. McShane, S.J., president of the university, mourned Dwyer's death in a statement to Fordham News.
"One could write a book of several volumes extolling Jim's virtues and his contributions to the city he loved and chronicled," McShane said. "He was a true son of Fordham, and of New York. Our hearts go out to Jim's wife, Cathy, their daughters, Maura and Catherine, and their loved ones. I know the Fordham family joins me in prayer for them as they grieve Jim's loss."
New York Governor Andrew Cuomo, FCRH '79, a classmate of Dwyer's, also expressed his condolences. He said Dwyer was a great New Yorker and a powerful voice for many years.
"Jim Dwyer was about the discovery of the truth, and he was brilliant," Cuomo said. "He was hard working. He also was a poet. He had … the ability to connect with New Yorkers, to take complicated subjects, find the truth, and then communicate it to New Yorkers in a way they understood."
In 2018, The Fordham Ram celebrated 100 years of publication with a celebratory dinner. More than 100 guests attended, including alumni and current students, and Dwyer served as the keynote speaker. He spoke on the truth of journalism, the enduring nature of fact and owning your own mistakes.
Maier, who attended The Ram 100th anniversary gala, referred to Dwyer as his "closest friend in journalism" and said he felt as if Dwyer was family after graduating from Fordham. Maier recalled how they could go a year without seeing each other, but as soon as they reconnected, they would immediately fall into the same level of communication — always very frank.
"We didn't always agree, but we pushed each other," Maier said. "It was like being on a baseball team with Babe Ruth — Jim had that type of extraordinary talent."
In an interview with Fordham News, Jim O'Grady, FCRH '82, a reporter, host and editor for WNYC and Dwyer's former Ram colleague, said although Dwyer's passing is a loss for journalism and Fordham, his legacy will live on in the young journalists he mentored.
"We're losing a legendary reporter, who was still in his prime, but who spent countless hours mentoring future generations of journalists," he said. "He's still with us in the many Fordham students he spoke to and inspired, and people all across the profession who he helped and encouraged."
The Fordham College Alumni Association also created a way for Dwyer's memory to inspire young journalists, when it voted to rename its Journalism Scholars Award in his honor. The $1,500 scholarship will be presented to a student participating in an unpaid summer 2021 journalism internship who demonstrates "a knowledge of journalism, experience reporting and writing, and an interest in pursuing a career in the field."
Jim Dwyer's final piece in The Fordham Ram is titled "It's Fordham, But Also New York." Its message may strike readers as much today as when it was first written in 1979.
"The city rose that morning bathed in red and orange chemical stew created by the early sun mixing with industrial bad breath," he wrote. "It looked at once beautiful and grotesque (like a college in the Bronx attacked by the memory in search of meaning), a tabernacle for our dreams; it held, it seemed, some bread for a life in which communion would be made willingly (as in the most shining moments of four years at a college in the Bronx) by people who own their selves."