Early Voting in New York Must Be Improved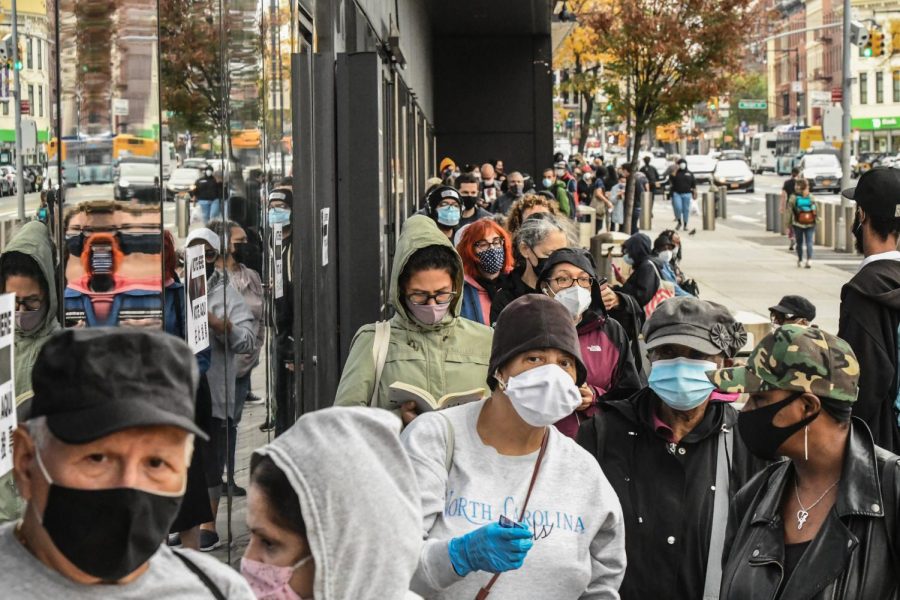 Alexandra Parker, Contributing Writer
October 29, 2020
We are less than a week out from Election Day, but the election is already well underway. While, for a majority of states, early voting has been a reality for some time now, this past Saturday marked the first presidential election in which New Yorkers can vote in person before Election Day. This was not a battle easily won. After several failed attempts, it was not until Democrats took control of both houses of the state legislature that the measure was finally signed into law by Governor Cuomo at the beginning of 2019.
Since it went into effect, early voting has been largely a victory for New Yorkers. According to Vote Early NY, a nonprofit that collects information on early voting in the state, voter turnout in 2019 was 44.69% higher compared to 2015. However, this year the first days of early voting have been plagued with prohibitively long lines at many polling places across the state. At my nearby polling place in Dix Hills on Long Island, people reported waiting three or four hours in line.
New York — a big, northern, liberal state — may not fit the picture of voter suppression many people may have in their heads. But, like Congresswoman Alexandria Ocasio-Cortez said in response to the extensive wait times this weekend, "There is no place in the United States of America where two, three, four hour waits to vote is acceptable. And just because it's happening in a blue state doesn't mean that it's not voter suppression."
The lines that New Yorkers waited in this weekend are an example of how even in ideal circumstances, like 10 days of early voting and no-excuse absentee ballots, voting is still inaccessible for many people in this country.
The early voting system we have now is an essential and necessary step to ensuring the highest voter turnout possible. But, if this year is any indication, it cannot be where we decide to stop.
Though early voting offers flexibility in terms of days, there are significantly fewer polling places open than there will be on Election Day. While the state says there must be one early polling place for every 50,000 registered voters, counties are also not required to have more than seven. In Suffolk county, where I and close to 1 million other registered voters live, there are 336 polling places open on Election Day. During early voting, there are only 12. For many, that means early voting is not a realistic option for them.
New York's expanded access to absentee ballots could have helped to manage long lines at the polls, but a printing error that led to 100,000 New Yorkers receiving a ballot with the wrong name led to growing mistrust in the system.
Even if these slip-ups and oversights are more likely to result from poor planning rather than malicious intent, the outcome is still the same: Voting is more complicated than it needs to be. While this is only the second year of early voting in the state, even with the pressure of COVID-19, there are no excuses for not having a better system in place.
For early voting to go more smoothly next time around, more funds need to be allocated so local election officials can hire more poll workers, open more polling locations, extend hours and make more machines available.
New York consistently ranks in the bottom 10 states when it comes to voter turnout. And it already seems to be the case that early voting this year is helping to fix that reputation. But even if turnout increases, we need to look at what we are putting voters through to get there. Voting should not have to be something we nobly suffer through. Hopefully, next time around, we'll all be able to walk up to the voting booth without having to sacrifice half the day to get there. 
Alexandra Parker, GSAS '21, is a media studies graduate student from Dix Hills, N.Y.