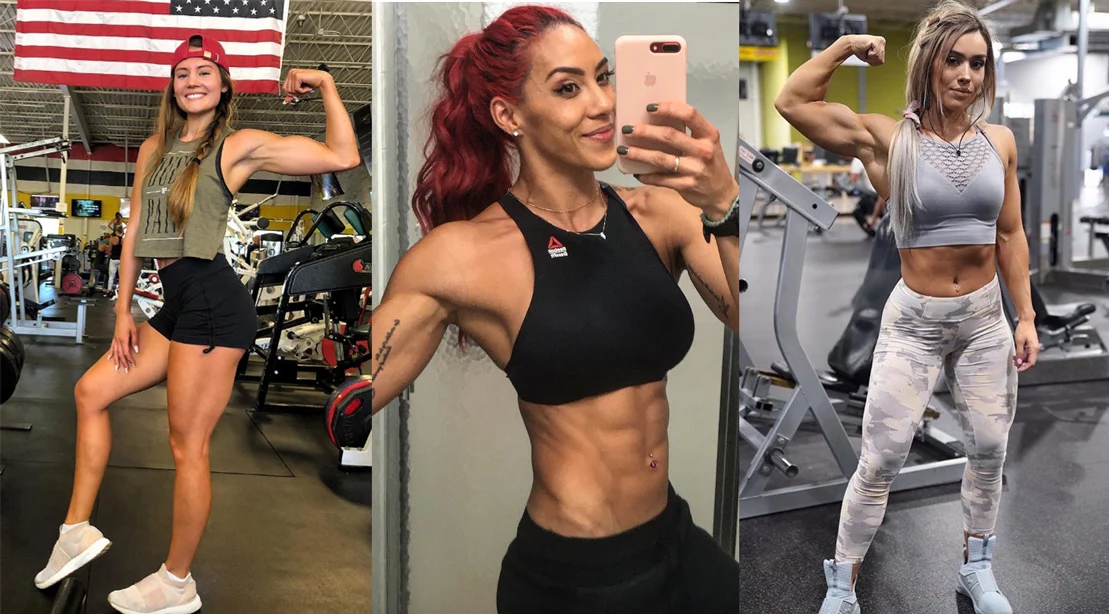 Fitness and wellness have boomed in recent years. Social media posts by fitness influencers play a significant role in this growth. Influencers like Ariana Rockefeller show us workouts which may not be as common as others, such as horse riding. Let's examine some other influencers who may motivate you to exercise.
The Body Coach
Fitness coach, author, social media influencer, and T.V. presenter Joe Wicks, better known as The Body Coach, comes from Epsom, United Kingdom. His popularity skyrocketed when he took the health and fitness world by storm with his famous "Lean In 15" cookbooks and 90-day training plan. His mission is to banish fad diets and help everyone lead a fit and healthy lifestyle without having to go hungry in the process.
His Instagram followers total 4.5 million, and his content includes quick workouts, excellent meals with lots of free recipes and his personal life. He has content for everyone, from older people to kids and those struggling with mobility.
Sarah's Day
Sarah's Day is a 29-year-old fitness and YouTube blogger from Sydney, Australia. She strongly believes in natural remedies and regular exercise and mainly uses Instagram and YouTube to post her content. She has 1.2 million followers on Instagram and shares diet tips, holistic healing, active workouts, and natural foods she makes for her and her children.
On YouTube, Sarah has 1.5 million subscribers and posts weekly videos about her health, pilates and core cardio exercises. Due to her hormonal dermatitis, she started YouTube to help people with their health issues and maintain a healthy lifestyle.
Ebenezer Samuel
Ebenezer Samuel C.S.C.S. has been a certified trainer for over ten years, serves as the fitness director at Men's Health, and has logged training time with N.F.L. athletes and track athletes. If you want to build muscle Ebenezer is a significant influencer to follow. His social media presence is mainly on Instagram, where he shares fitness routines with his 331,000 followers. He offers different exercises that can be found on his feed, designed for a strong core and abs.
While he practices weight training and H.I.I.T. conditioning, he also practices yoga, breaking the stereotype that yoga is primarily for women.
Adriene Mishler
Adriene Mishler is a yoga teacher, actress, author, and entrepreneur who represents the best of international yoga. As the YouTube channel owner with over 11 million subscribers, Yoga With Adriene, she aims to provide tools to help her subscribers improve their physical, mental and emotional health.
Across the globe, Yoga With Adriene offers free workshops on yoga and mindfulness to support individuals of all ages, races, and cultures who are interested in yoga, meditation, and mindfulness. Her approach to wellness culture breaks down barriers by encouraging all shapes and personalities to engage in it with a sense of playfulness, wisdom, and humour.
Kayla Itsines
Australia is famous for many things and not just it's coral reefs, koalas, kangaroos and sharks like the ones that inspired the razor shark slot. It's also delivered our next fitness influencer with 14.5 million followers on Instagram, Kayla. She is the author of the popular Bikini Building Guide and her nutrition planning and workout app Sweat with Kayla. Her account centres around post-pregnancy workouts and low-calorie recipes that are easy to follow.
Since 2008 she has worked as a personal trainer and has helped thousands of women to improve their health and fitness with her personalised exercises, which she developed after much research. Kayla also posts workout videos on her YouTube channel and has built a strong sense of community for fitness lovers. In the Internet world, she is regarded as one of the most influential fitness people.
Caleb Marshall
Fitness instructor Caleb Marshal from Indiana, U.S.A., is known for his YouTube channel, The Fitness Marshall, which he started in 2014. He has over 4.5 million subscribers to his YouTube channel. Many of his videos consist of instructed workouts featuring dance routines to popular, high-tempo music, the most popular of which is Megan Trainor's "Me Too".
Caleb also has an Instagram following of 473,000, although he does not post as much content regarding his fitness here. If you are into dancing, The Fitness Marshall is your YouTube fitness channel.
Pamela Reif
Pamela Reif is a 25-year-old fitness enthusiast, personal trainer and social media influencer from Germany. Her popularity grew in Germany when she decided to make a YouTube channel to share her healthy nutrition diet tips, and now in 2022, her popularity has grown worldwide.
With 8.9 million subscribers on YouTube, fitness fans can find playlists tailored to their needs. Beginners, women, men, fitness enthusiasts, and everyone in between will find something to enjoy on her playlists.
In case you're a beginner looking for a workout that's a little less intense, Pamela Reif is the influencer you need to follow.
Cassey Ho
Cassey Ho is an American entrepreneur who is involved in the fitness industry through social media, and she has a YouTube channel named Blogilates dedicated to pilates and fitness. She also owns popflexactive.com, a fitness apparel website. With 6.6 million subscribers, she is a rising YouTube star on a national and international scale.
On the Internet, she considers herself more than a simple Pilates instructor. She believes in her position to advocate for a healthy lifestyle and a positive body image. Her channel is mainly pilates, but she also has different workouts and offers 7-day challenges. In 2017, Cassey was featured in the list of 25 most influential people on the Internet.
Nikki Blackketter
Nikki Blackketter is an American fitness guru and social media personality who inspires women to have body positivity through her workout videos and lifestyle vlogs. Thousands of people follow her daily vlogs and posts about lifting weights and hard-core cardio sessions. Her self-titled Youtube Channel has 723,000 subscribers, and her Instagram has 1.6 million followers.
Blackketter's channel primarily consists of videos about weight loss, bodybuilding, home workouts, and a little about her personal life and nutrition tips. She is regarded as one of the first fitness bloggers and remains a go-to source for anyone looking to get fit and build a bum.
Conclusion
Whether you are looking for intense, extended workouts or mild, accessible training, there is an influencer for you to follow. Lucy Mecklenburgh, Jeff Nippard and Michelle Lewin are just a few more fitness gurus you can check out. We are only scratching the surface of the fitness world, but we've included some of the best.