Whether you're going off to a boarding school or university, being a student in a new place can be terrifying. Going off to live in a different country or town to study can be hard, even for the locals! The UK is a fantastic place to be for any student, and if you're going there to study, you're in luck!
If you, or someone you know, is jetting off to the UK for studies soon and you want to be prepared, you've come to the right place! Here's everything you need to know about setting up camp in the UK as a future student. Follow this guide and start your education on the right foot in the United Kingdom!
Sort out your paperwork
Once you've gotten your acceptance letter to your school of choice, your first step is to sort out all your paperwork. Getting into the UK these days is a bit tricky, especially if you'll need a visa or visitor's permit. Before booking your ticket, first, figure out what travel documents you'll need.
Do some research online, phone up your local British embassy or consulate and get all the details sorted. Sort out any vaccinations and medical records and make sure everything is correct and up to date. If you're traveling by plane, make sure to check the travel and safety regulations to be ready on the day you leave!
Getting all your things
Before jetting off to the UK, you need to make sure you have a way to get all your things there first! Whether you're coming from abroad or not, you may not have a lot of space on your hands to hold all of your belongings.
Shipping and storage costs can be hefty, and if you're not careful, you might end up paying more than you need to as a student. To get the best bang for your buck, you can learn more about student-specific shipping here to make sure your things arrive safely. As a student, you may have limited funds to spend on moving, so it's important to do your research on time and plan ahead!
Get to know the area
Before moving to the UK for your studies, you need to first scope out the area and get to know it. Whether you're going to a big, bustling city or a small town in the countryside, you need to know what you're getting into. Do some Googling, join a Facebook group, and talk to some locals in the area.
Figure out the basics like where the emergency services are, what areas are best to live in, and what areas to avoid. Do some snooping to find out where the hottest clubs, sandwich places, and libraries are to get your bearings. It's impossible to know everything about a place upfront, but doing a little research never hurts!
Make friends
Once you get settled in your student housing or home, it's easy to seclude yourself and avoid people. Although this may be tempting as a new student, you need to fight against antisocial tendencies and make some friends! Making friends and meeting people is the key to getting to know the area and having a fulfilling student experience!
You don't have to become the most popular person on campus, but make sure to get to know at least a couple of people. This will help you integrate more into the environment and can help you feel less lonely and more understood. Go on fun adventures with your new chums, explore the city, and get your degrees together as a pack!
Focus on your studies
Last but not least, once you've settled into your new life in a different country or city, you need to remember why you came there in the first place; your education! It's easy to get caught up with all the sightseeing, parties, and love interests and forget about your studies. Make sure to keep your studies and school a priority while you enjoy the British educational experience.
Make sure to go to your lectures, take notes, and plan out your studies so that you don't fall behind. If you're struggling with the language, find an English teacher or a friend to practice with. If you want to have a good experience studying in the UK, you need to find a way to balance your social life and education.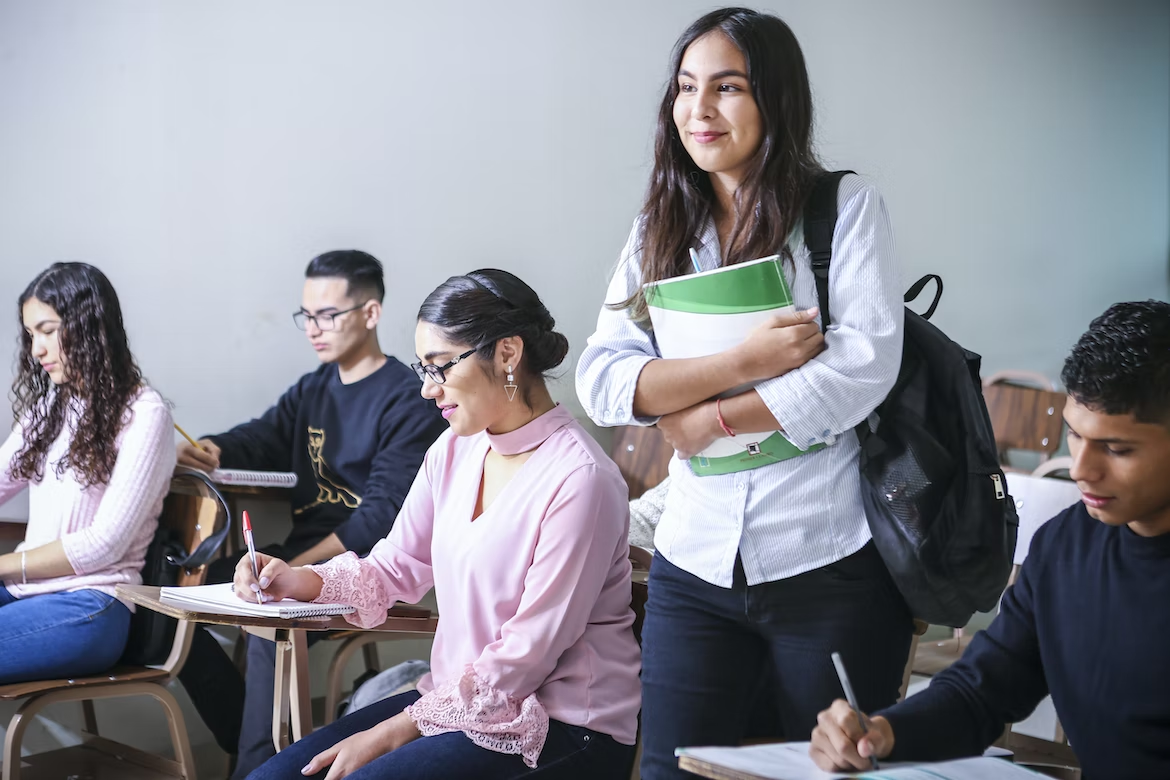 So there you have it! With this guide in mind, you're ready to set up and organize your student life in the UK like a pro! Before booking your flight, make sure to do your research, sort out your paperwork, and get all your ducks and luggage in a row.
Get to know the area you'll be staying in and don't be afraid to make some friends! Last but not least, remember to have fun but don't forget about your studies! Keep this guide in mind and good luck with your studies in the UK!