Do you have a health condition or prefer a sedentary work environment? or simply want a change from standing all day? This post is for you.
While standing desks and active workstations have been popularized in recent years, there are still many occupations where sitting down is a crucial part of the job.
In this article, we'll explore over 20 jobs where you can sit down and still earn a decent income, including their job descriptions, salary range, and educational requirements.
The Importance of Sitting Jobs
Some people have this misconception that sitting jobs are just for lazy.But let me tell you, sitting jobs are really very important, and I'll tell you why. If you have ever had to stand on your feet all day, you know how exhausting and painful it can be. On the other hand, sitting jobs allow your body to rest. If you have a good ergonomic chair and desk setup, it will prevent issues like joint problems, back pain, and circulatory issues.
Sitting jobs can actually increase productivity because they are less physically demanding. Think about it – if you're a programmer, a writer, or a designer, you need to be able to focus on your work without being distracted by physical discomfort. A sitting job provides just the right amount of comfort and support to help you do your best work.
List of Jobs Where You Can Sit Down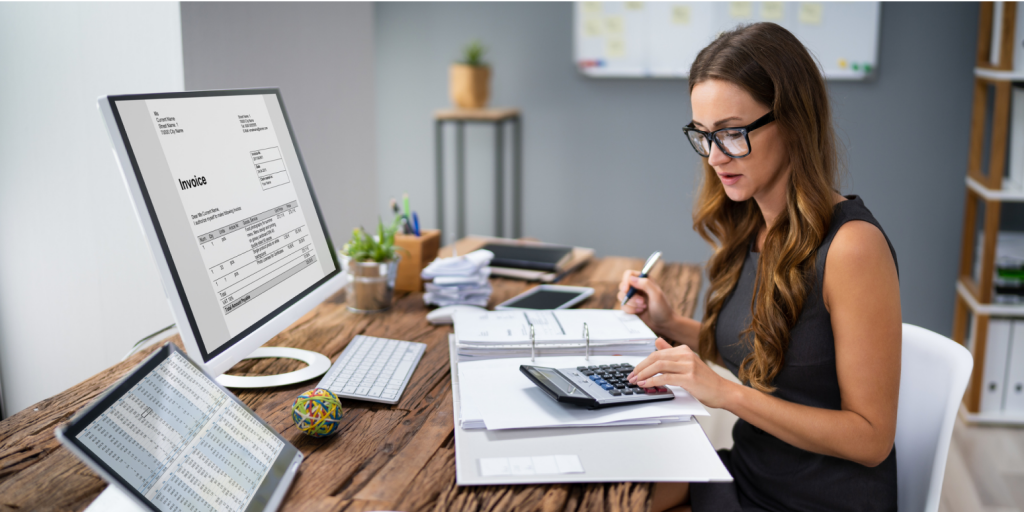 1. Receptionist
A receptionist job is a sitting job. Your primary responsibility is to greet visitors, direct them to their respective destinations, answer phone calls, and handle administrative tasks such as data entry, filing, and responding to emails. You will also be in charge of scheduling appointments and managing correspondence.
On average, a receptionist can make anywhere from $29,000 to $46,000 per year.
In terms of educational qualifications, many employers will prefer candidates with at least a high school diploma or GED. However, having a degree or certification in Hospitality or Business Administration can give you a competitive edge over other candidates.
2. Driver
A Driving job requires sitting down for a longer period because, as a driver, you will spend most of the time behind the wheel. A driver is responsible for operating a vehicle and transporting passengers or goods from one location to another.
The salary range for drivers depends on the type of driver and the industry. There are many types of driving jobs, such as Truck Driver ($62,456 per year), Transport Driver ($35,699 per year), Shuttle Driver ($38,219 per year), Parking Attendant ($38,192 per year), and a lot more. The highest-paying driving jobs can pay up to $101,000 per year.
Talking about the requirement, most commercial driving jobs require a High School Diploma, a valid driver's license, a commercial driver's license (CDL), must have completed a truck driving program, and a clean driving record.
3. Lawyer
Considering a career in law? You will be glad to know that most of the work will be done sitting on a comfortable chair, behind a desk, or in a courtroom. This job allows you to sit down because you'll be meeting with clients, dealing with a lot of paperwork, conducting legal research, and attending court hearings.
The average salary for a lawyer is $127,990 per year. However, this varies by state and experience level. According to ZipRecruiter, the 25th percentile of lawyer salaries is $65,500. Indeed reports an average salary of $96,220 per year, while Salary.com reports an average of $167,778 per year.
To become a lawyer, you need to obtain a Law Degree from an Accredited Law School. Usually, this takes about three years to complete after earning an undergraduate degree. You'll also need to pass the bar exam in the State where you plan to practice law.
4. Judge
When it comes to jobs where you can sit down, one that immediately comes to mind is that of a judge. As a judge, you get to preside over court cases, make legal rulings, and interpret the law while sitting comfortably in your judge's chair. One of the primary reasons why judges can sit down on the job is that they typically work in courtrooms or chambers, which are designed with seating areas for the judge and other legal personnel.
The average salary of a judge is $76,144 per year, according to Indeed, $175,706 per year, according to Salary.com, and $123,457 per year, according to Zippia.
To become a judge, you need a Law Degree and several years of legal experience. Pass the Bar and other exams. Some judges also hold additional certifications or qualifications in specific areas of the law, such as family law or criminal law.
5. Accountants
Accountants work in an office setting and spend most of their time seated at a desk. As for the job description, accountants are responsible for preparing financial records and ensuring that they are accurate and up-to-date. They may also assist with budgeting, tax preparation, and other financial tasks. Attention to detail is crucial for this role, as even small errors can have significant consequences.
The median annual wage for accountants and auditors in the United States was $77,250 in May 2021.
To become an accountant, you need a Bachelor's Degree in Accounting or a related field. Some employers may also require additional certifications, such as the Certified Public Accountant (CPA) designation.
6. Medical Billing Specialists
Medical billing specialists work in the healthcare industry and are responsible for managing the billing and payment process for medical services provided to patients. As a medical billing specialist, you will spend the majority of your time sitting at a desk or in front of a computer. This is because your main responsibilities will involve processing claims, communicating with insurance companies, and updating patient records.
The average salary of a medical billing specialist is $38,384 per year, according to Glassdoor, and the median annual salary ranges from $29,430 to $74,200, depending on experience.
Medical billing specialists only require a High School Diploma or GED certificate. There are various programs available such as Certified Professional Biller (CPB), to help individuals become medical billers.
7. Software Developers
When it comes to jobs where you can sit down, software developers are at the top of the list. It also includes a lot of remote or Work from Home opportunities. A software developer can work on a wide variety of projects, from building mobile apps and video games to developing large-scale enterprise software systems. As a software developer, you will also be collaborating with other professionals, including project managers, UI/UX designers, and quality assurance (QA) testers, to create software that meets the needs of clients and end-users.
The average salary for a Software Developer in the US is around $75,000 to $120,000 per year.
To become a Software Developer, a Bachelor's Degree in Computer Science is usually required. However, many employers also value practical experience over a Degree and may consider candidates who have completed Coding Boot Camps or other similar training programs and worked on a real project.
8. Graphic Designers
Graphic designers are a critical part of the creative industry, and their jobs are primarily desk-based. As a graphic designer, your job involves developing new design concepts, discussing project requirements with clients or managers, and revising designs based on feedback.
Glassdoor.com reports that the average salary for a graphic designer in the US is $44,665 per year.
Candidates must have any degree or diploma in Graphic Design or a Bachelor's Degree in Computer Science. A Graphic Designer should also have a strong portfolio of work that showcases their skills and creativity.
9. Video Editors
Video editors are the backbone of the entertainment industry. All you need is a computer, editing software, and a comfortable chair. Unlike other production roles, They can sit down and work comfortably for hours at a time. As a video editor, you will be reviewing raw footage, cutting and rearranging scenes, adding sound effects, music, special effects, color correction, and making any other necessary adjustments.
The average salary for a Video Editor is around $50,522 per year or $20.25 per hour.
Video editing is a skill that can be learned through on-the-job training or by attending film school. You should also have experience with various editing software such as Adobe Premiere Pro or Final Cut Pro.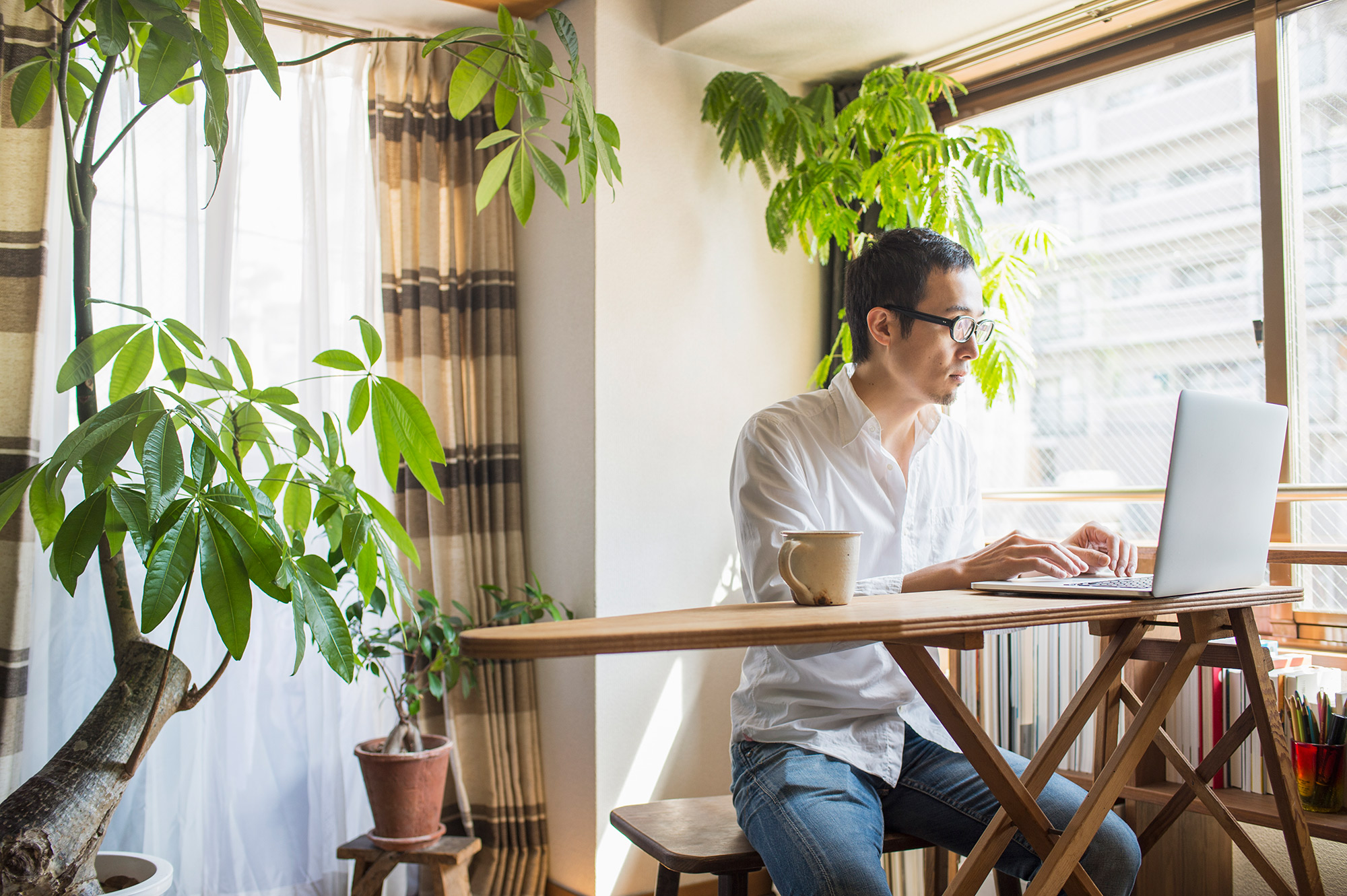 10. Content Writing
Content writing requires a lot of mental rather than physical work. Whether you are writing blog posts, articles, social media copy, or product descriptions, this job allows you to do all that while comfortably seated at your desk. Another advantage of content writing is that it can be done remotely, which means you can enjoy the benefits of a desk job without having to commute.
The average salary for a content writer is around $50,000 to $60,000 per year. The hourly rate is around $19 to $30 per hour.
In terms of educational qualification, there is no specific degree or certification that is required for content writing. However, a degree in journalism, English, communications, or a related field can be helpful. Many content writers also specialize in a particular niche or industry, such as healthcare, technology, finance, or travel, which requires additional knowledge and skills.
11. Librarians
Librarians get to work in a calm and quiet environment surrounded by books and spend most of their time sitting. As a Librarian, you will be managing and organizing collections of books, periodicals, and other media. You will also be helping people find the book or information they need, whether it's for research, personal interest, or academic purposes.
As a Librarian, you will be receiving an average salary of $68,060 per year.
In order to become a librarian, you are required to take up Library Science Courses such as Bachelor in Library and Information Science or Bachelor of Library Science, either at the Certificate, Diploma, Undergraduate, or Postgraduate level.
12. Teachers
As a teacher, you will spend a lot of time teaching and interacting with students. In case you work in a traditional school, you will likely have a desk or workspace where you can sit down and complete administrative tasks. If you teach in Higher Education, you may have an office where you can sit down and work on research or prepare for classes.
According to Salary.com, the average public school teacher's salary is $56,026 as of January 26, 2023. To become a teacher, you will need at least a bachelor's degree. However, it varies depending on the State; in some cases, you will also require additional Certifications such as Diploma in Elementary Education (D.El.ED.) or B.ED.
13. Customer Service Representatives
Customer service representatives provide assistance and support to clients and customers through phone calls, email, or chat. The job includes answering questions, escalating and resolving complaints, and sometimes closing sales. To become a customer service representative, you need excellent communication and problem-solving skill to be able to handle difficult situations with ease.
The average salary for a customer service representative is $16.32 per hour or $36,176 per year.
The most important qualifications for this job are excellent communication skills and a positive attitude. Most companies will only require a high school diploma, a Bachelor's Degree, or Similar Certificates.
14. Bank Teller
As a bank teller, your job is to interact with a diverse group of people and assist customers with various financial transactions, such as cash and cheque deposits, withdrawals, and fund transfers. One of the best things about being a bank teller is that you work seated in an indoor, air-conditioned environment.
The average salary for a bank teller is $64,607 per year. The average hourly wage for a teller is $16.23.
In terms of educational requirements, most banks prefer candidates who have a high school diploma, Bachelor's Degree, or Certifications like GED. Many banks will offer on-the-job training to teach new hires the necessary skills to succeed in the role.
15. Gamer
Gamers play games for fun and create content for online platforms such as YouTube, Facebook, or Twitch. While some play games professionally and participate in competitive gaming tournaments. As a Gamer, you will spend your workdays seated in front of a computer or console.
The amount of money that gamers earn making content varies depending on their level of success on the platform they use. On average, professional gamers earn between $1,000 and $5,000 per month, or even millions, if they are very successful. The most popular gamers on YouTube can earn more than $10 million a year.
There is no Educational Degree required to become a Gamer. However, having a deep understanding of gaming mechanics and strategy is essential. Gamers should also have excellent communication skills, as they need to engage with fans, sponsors, or team members.
16. Recruiter
As a Recruiter, your primary responsibility will be to find and hire talented individuals. And the best part? You get to do it all while comfortably seated in your office! You'll be responsible for a wide range of tasks which includes posting job ads, screening resumes, conducting interviews, negotiating salaries, and making job offers.
So, what can you expect to earn as a Recruiter? The average salary for a recruiter is around $56,000 to $81,000 per year.
Talking about the educational requirement, you will need a Bachelor's Degree in Business, Human Resources, or Psychology. Recruiters come from diverse backgrounds. Having prior experience in Sales, Marketing, or Customer Service can also be helpful, as these skills are transferable to recruiting.
17. Social Media Manager
A social media manager is responsible for handling the company's social media accounts, creating content that engages with its audience, monitoring and responding to social media comments and messages, analyzing social media metrics and data, and developing and executing social media marketing campaigns.
Social media managers with 1-3 years of experience make an average salary of $56,605. With 3-5 years of experience, they make $64,320, and with 5-7 years of experience, the average salary is about $78,129.
Coming to the educational requirements it varies a lot, but most social media managers have a bachelor's degree in Marketing or Communications. Relevant work experience and a strong portfolio can also be valuable assets in this field.
18. Sales Rep
Sales reps promote and sell products or services to customers. They work in an office or a retail setting, where they can comfortably sit down and interact with customers. As a sales rep, your job description will depend on the industry you work in. You'll also be responsible for identifying potential customers, pitching products or services, negotiating sales contracts, and providing after-sales support.
The average salary for a Sales Representative in the United States is around $61,000 per year. However, the salary can range from $20,000 to $470,000; it depends on the industry and your experience level.
As for educational requirements, you require a high school diploma or equivalent. However, having a Bachelor's Degree in Business, marketing, or a related field can give you an edge in the job market. On-the-job training to help you develop your sales skills.
19. HR Manager
As an HR manager, most of your work will involve office-based tasks. It includes hiring, conducting interviews, developing company policies, managing employee benefits, and managing employee relations. So, you will spend most of your working day seated at a desk, making it a great option for those who prefer to sit down while at work.
The average salary of a Human Resources Manager is around $71,000 to $114,000 per year.
To become an HR manager, you will need a Bachelor's or Master's Degree in Human Resources or Business Administration. Moreover, many HR managers have professional certifications such as the Professional in Human Resources (PHR) or Senior Professional in Human Resources (SPHR).
20. Pilot
Not only do Pilots get to sit down for most of their workday, but they also get to travel to new and exciting places all around the world. Pilots are responsible for flying airplanes and ensuring the safety of their passengers and their crew. Pilots also need to communicate with the air traffic control, monitor the plane's instruments, and navigate through different weather conditions.
The median salary for a pilot in the United States is $134,630 per year as of 2021. The highest-paid 25% make $208,000, and the lowest-paid 25% make $100,550.
To become a pilot, you'll need to complete specialized training and obtain the necessary licenses and certifications. This involves attending a flight school and completing a certain number of flying hours. Educational requirements may vary, but most pilots have at least a bachelor's degree in aviation or a related field.
Disadvantages of Sitting Jobs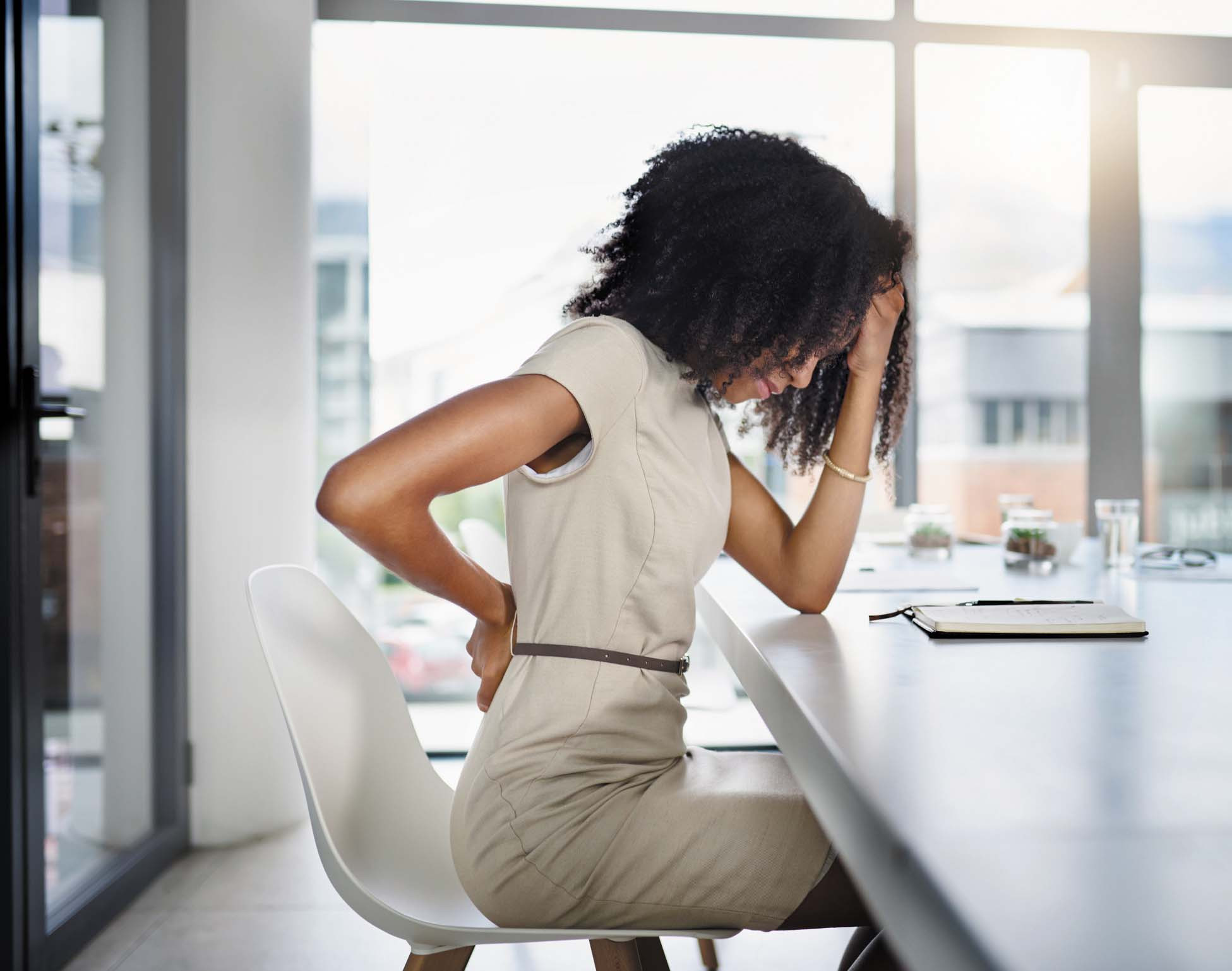 Sitting jobs are important because they allow people to work in comfortable positions. However, sitting for long periods of time can be harmful to your health and lead to conditions such as heart disease and diabetes. To maintain a balanced lifestyle, it is important for people with sitting jobs to take breaks and engage in physical activity throughout the day.
Conclusion
As technology continues to evolve, more and more jobs are becoming desk-bound. However, it is important to remember that sitting for extended periods of time can be bad for our health. This is why it is important for employers to provide ergonomic workstations and encourage employees to take breaks and stretch throughout the day.
In this blog, we've highlighted 20 such jobs where you get the opportunity to work in a comfortable sitting position. By considering these options, you can find the perfect job for you according to your skill set and interests.
Now that you have a better idea of the jobs where you can sit down in 2023, which job profile caught your attention the most?
Do you have any previous experience in the field, or are you planning to switch your current job to any of these options?
We would love to hear your thoughts and insights in the comments section below!