If you are willing to enhance your skills, the best cost-efficient way is through Udemy certifications. Udemy, an online learning platform, is perfect for enhancing your knowledge.
Many courses on Udemy include every subject virtually. After completing any course at Udemy, you will obtain a certificate from the institute.
You might be thinking of adding this Udemy certificate to your resume. In addition, you must ensure that your resume is eye-catchy and exceptional among other candidates.
Further, the mysterious question is whether recruiters consider Udemy-accredited courses. Do they give importance to Udemy courses?
This blog will update you on everything you need to know about the Udemy certificate, its value, its validity, and much more.
What Is Meant by Accreditation?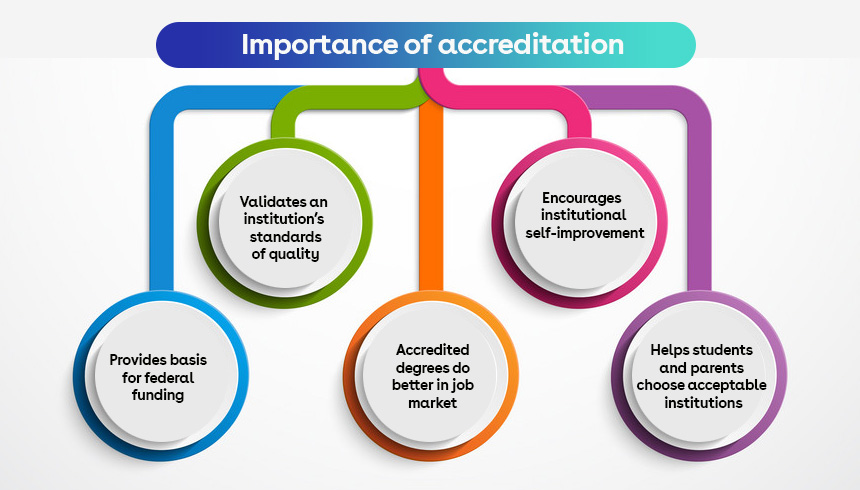 Accreditation denotes that an external body recognizes you have acquired knowledge up to the mark.
For instance, a university degree has gained accreditation when the university has identified that you fulfilled the requirements (concluding assessments, attending classes, etc.) required for qualification.
It is significant for education as it depicts that you have obtained expertise which an independent institute acknowledges.
Suppose you pursue an accredited program in computer science from MIT; it will have great significance. Why?
As MIT is prominent for its top-notch teaching and technological research.
Gradually, accreditation is available in online courses. This aspect states that you can attain recognized qualifications from any place.
Is Udemy Accredited?
As per Udemy.com, "Udemy is not any accredited institute, and the certificates are not for official accreditation."
Nevertheless, few courses give CEU or CPD credits accessible only once you appeal to third-party education sources.
Why do only some courses have these credits? Udemy has about 100,000 courses on many topics created by different teachers. While blending these facets, it is impossible to make Udemy-accredited courses because of cost and time constraints.
Although Udemy certificates do not have any accreditation, they accelerate your growth and skills. If you are willing to apply the course to your profession, it is important to have the skills gained in the course. Thus, the course learning part is primary.
Few Udemy Courses Do Have Accreditation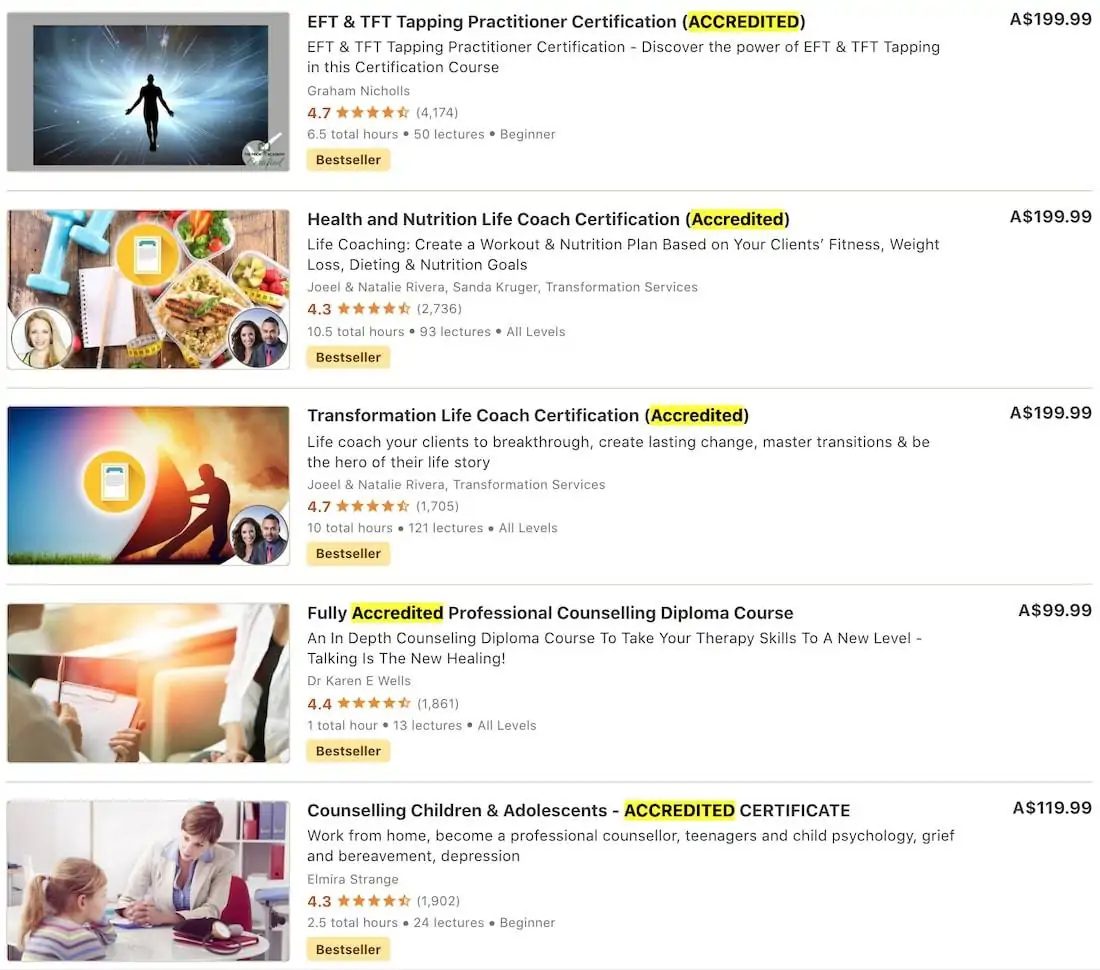 When searching for "accreditation" terms on Udemy, you might find search results in topics such as meditation, EFT, mindfulness, energy healing, nutrition, NLP, CBT, and life coaching.
Besides that, the academy/faculties offer accredited certificates on the top list of the current Udemy certificates.
Nevertheless, the students must apply to platforms like the Continuing Professional Development Standards Agency to authenticate the certificate.
After an agency matches your previous learning, it would provide the learning credits that would make the non-Udemy certificate accredited by the particular agency. Although this is a great option, remember that this is accessible for some topics only on Udemy, which have accreditation standards.
Should You Include an Udemy Certificate in Your Resume?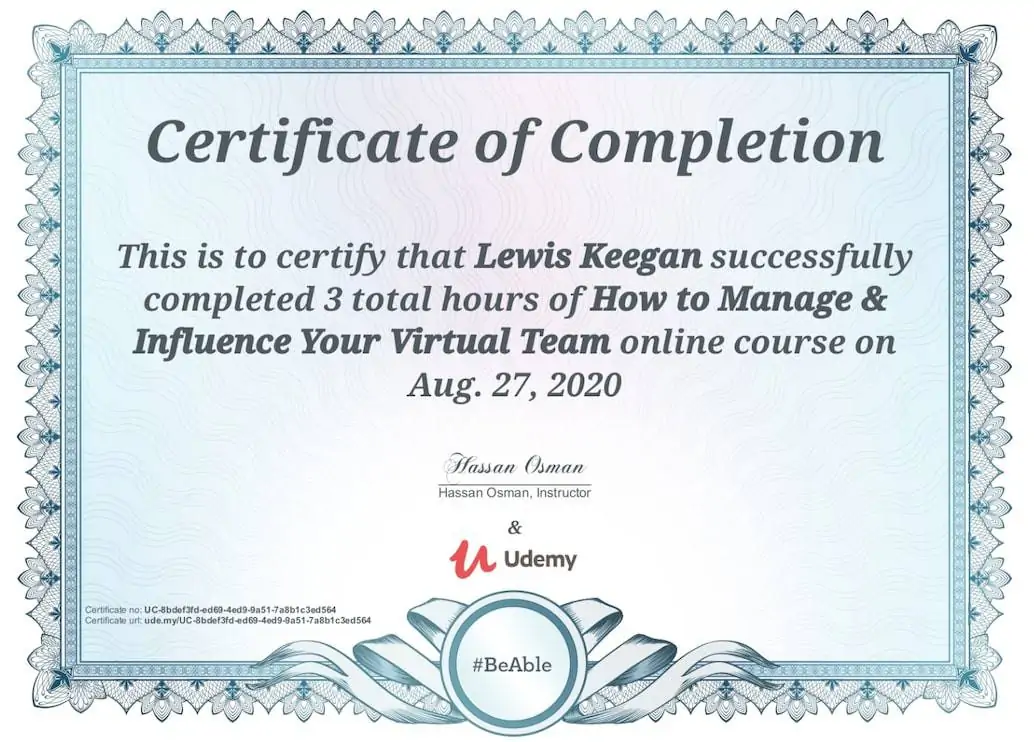 You are well aware that Udemy courses do not have accreditation. But, did you ever wonder whether you must include an Udemy certificate to your resume or not?
Udemy certificates are significant for your resume. Below mentioned are the reasons that you must bear in mind:
It is a booster for the prospective employer as it shows that you have put more effort into studying the topic.
It portrays that you have the dedication and commitment to conclude the course.
A Udemy certificate of completion can make you stand out amongst candidates.
How Do You Add Udemy Courses to Your Resume Sections?
Udemy certificate is not equivalent to academic accomplishment. So, you cannot include it in the educational section of your resume, just like your undergraduate, postgraduate, or Ph.D. degree.
Let's explore how to include Udemy courses in different sections of your resume.
Udemy Courses In Your Resume Under the Education Section
Although you must list the current educational credentials first, never put Udemy courses above any university or college certifications. To add Udemy-accredited courses to your resume, mention the name of the course, Udemy name, and the course duration. You can write a brief description too.
A regular format is to incorporate italics or bold to emphasize your educational section. Ensure you keep the same format for your Udemy courses.
For example, you can mention the Udemy accreditation in the following manner under the education qualification section of your resume:
Education
Chandigarh University (February 2016) – (May 2020)
BSc. Computer Science
Udemy Online School (3-month course)
Machine learning and data science course
Do not forget to maintain uniformity in the format of the Udemy course and the University degree. Additionally, do not mention the course duration dates if it is a brief course. Instead, just mention the time duration as stated above.
Udemy Courses In Your Resume Under The Skills Section
Many people choose to include the Udemy Jave courses under the skills section rather than the education section. This point of view is correct, as the skills section is what employers focus on.
In the skills section, you must draw attention to the skills you will gain from the Udemy course.
For example:
Skills
Website Security
Web design
Machine Learning
Programming Languages (Python, C++)
Maintenance/ Firewall Installation
Udemy is not in this list directly, as it is not mandatory to list the skills section. However, the employer must know that you have the required skills and can inquire further during your interview process. The above example is valid if you have many skills.
If you have fewer skills, you can choose another approach by including a brief one-sentence description to explain every skill.
Go through the below-mentioned example:
Skills
Machine Learning
Completed a three-month machine learning and Data Science course on Udemy.
Website Security
Created and executed firewall technologies for Company B.
When you format it correctly, the format depicts your skills and your three months of learning on Udemy.
Other Formats for Adding Udemy-Accredited Courses to Your Resume
1. Include a New Custom Section to Your Resume
Online courses add a new qualification. You can show your creativity and insert a new concise section in your resume for Udemy courses.
2. Put a Career and Skills Section
If you have skills that resonate with the job and did not gain from the university, you can say how you acquired them in this section.
3. A Personal Improvement Section
Skilled candidates grab the attention of employers. Your Udemy certificate is one of the achievements you must include in the novel section of your resume that indicates your growth. It works wonders if you are a recent graduate with less work experience.
4. Training Section
It is one of the simplest approaches to depicting your Udemy-accredited course certification and any other certification you have in your academic and professional journey.
Any of the ideas mentioned above are the right fit if you maintain it short. Only keeping the name of the course and a sentence stating it is enough.
Conclusion
Udemy certificates do not have accreditation. Only particular courses have accreditation which signifies that the self-regulating body standardizes it.
What's the recognition of Udemy courses? The recognition of Udemy blended with the knowledge of the mentors, and your determination can let you get the job.
Moreover, paid Udemy courses have a completion certificate; you can download it.
Should You add It to Your Resume? Of course, you must, as it shows the recruiters that you have gained more knowledge and makes you stand apart from the others.
Frequently Asked Questions
1. Can You Secure a Job with a Udemy Accredited Course Certificate?
The answer to this question is both Yes and No. Udemy will brush up your skills to land your desired job. Thus, if you can dedicate your 100% and understand numerous courses, and subject matter, then Udemy courses are helpful to get you a job.
2. What Job-Based Skills Do You Acquire on Udemy-Accredited Courses?
Even though Udemy courses will not substitute your previous education, you can still learn many skillsets on Udemy that will boost your career.
Some of the finest examples are as under:
Entrepreneurship/ Business (Supply chain management, accounting, finance, marketing, management, copywriting, logistics, sales)
Computer Programming (C#, C++, Python, Java, SQL, Go, PHP, JavaScript, R, Swift)
Graphic Design (Illustrator, Lightroom, design theory, Photoshop, illustration)
Personal development (Stress management, Time management, organization, productivity, mindset)
Technical skills (Microsoft Azure, AWS, Excel, computer networking, PowerPoint, computer security)
Creative skills (Photography, Musical instruments, videography, and game development)
3. What Are the Advantages of Udemy Certificates?
Proceeding toward the advantages of Udemy certificates, you are implying to an employer that you are willing to enhance your skillsets.
This aspect is beneficial if you have chosen particular courses that have new skillsets for the course, prepare you for the examination, or instill a specific skill in a technical industry.
Udemy mentors are of top-notch quality, award-winning, and prominent. In addition, they have great academic backgrounds, teaching experience, and several years of implementing their skills in the real world.
Therefore, a Udemy certificate of completion is a huge achievement.