Page title: NHL Futures: Who Will Be the Top Goal Scorer this Season?
Meta Description: This NHL season has been full of amazing moments & impressive performances. Read on to find out who is likely to be the top goal scorer this season!
NHL Futures: Who Will Be the Top Goal Scorer this Season?
Austin Matthews took the number one spot for most goals scored in the 2021/2022 season. He managed to rack up a whopping 60 goals in a single season, which is the most goals ever scored in the history of the Toronto Maple Leafs, the team he was playing for at the time.
This amazing feat also earned him his second Rocket Richard Trophy, which is even more impressive considering his NHL career is still relatively short.
In the current 2022/2023 season, Austin Matthews doesn't look like he is going to be a strong contender for scoring the most goals again as he's been out for several weeks with an injury, only recently returning to the ice.
This means that it's all up for grabs as the best players in the NHL this season compete to rack up as many goals as they can before it finishes. There are a number of players that are in the running for winning this year's Rocket Richard Trophy; however, currently, Connor McDavid has the best NHL Odds of becoming this season's top goal scorer.
This would be the first time he has ever achieved this feat, so he will have to keep his amazing record to fend off other contenders such as David Pastrnak and Tage Thompson. Below we will go through the players that are most likely to be crowned the top goal scorers in the 2022/2023 NHL season.
Connor McDavid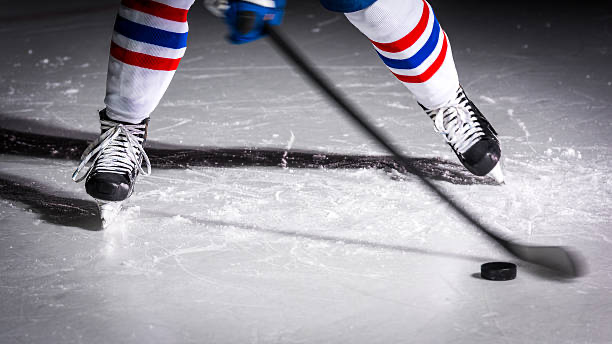 Connor McDavid is currently in the number one spot as the player who is most likely to win the award for scoring the most goals this season. He has never won the Rocket Richard Trophy; however, he has won a number of other awards throughout his career, including two Hart Trophies, three Ted Lindsay Awards and four Art Ross Trophies.
In the 2021/2022 season, McDavid managed to rack up an impressive 44 goals in total, but this was still not enough to beat Auston Matthews, who scored a ridiculous 60 goals.
Connor McDavid started off this NHL season extremely well, scoring three goals in a game versus the Vancouver Canucks. The 2022/2023 season is McDavid's 7th season in the NHL and he is having one of the best performances of his career.
He has already beaten his scoring record of last season with 46 goals and racked up 109 points for his team so far. He is currently on fire, scoring points in all but two games since December. During this time he has scored an impressive 28 goals.
If he is able to maintain this level of performance then he will easily win this year's Rocket Richard Trophy for the player that has scored the most goals this season.
David Pastrnak
David Pastrnak is the player that is currently most likely to give Connor McDavid a run for his money. Pastrnak is currently sitting on 42 goals in 57 total games for the Boston Bruins.
An experienced player, Pastrnak shared the Rocket Richard Trophy in the 2019/2020 season with Alex Ovechkin. He knows how to score goals and perform consistently throughout the season, and has shown that he is more than capable of becoming this season's top goal scorer if McDavid slips.
In 24 games of the 2022/2023 season, Pastrnak has managed to score more than two points for his team. This month, his record has slipped slightly, as he has only managed to score four goals; however, in the last two games he has scored three of the goals.
This may suggest Pastrnak is back to his scoring ways, but only time will tell. Although the odds are worse for Pastrnak compared with McDavid, it is still possible for him to turn things around and overtake McDavid with the remaining games left in this season.
Tage Thompson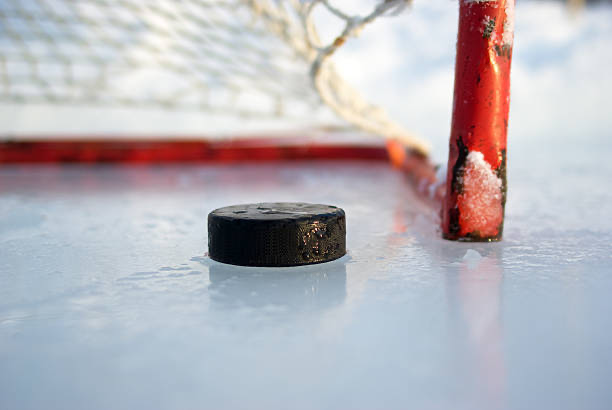 Tage Thompson is another strong contender to win the award for most goals scored this season. He is currently sitting on 39 goals, which is the third-highest in the league. Thompson recently managed to score three goals in a game against the Tampa Bay Lightning.
Over the course of the season so far, Thompson has scored a total of four hattricks. He even managed to score a whopping five goals in a game against the Columbus Blue Jackets back in December last year. Although he has some catching up to do, he is definitely not out of the race for scoring the most goals by the end of the season, so keep an eye on him!
Making a futures bet
A futures bet can be described as a wager which is made on milestones or events that will occur in the future. The award for most goals scored in a season is an example of a futures bet, as you make a prediction on the player who will win this award. The sooner you place a bet on who will win the award, the better the payout will be if you predict correctly.