Summer is coming soon, and that means it's time to break out your favorite warm-weather wardrobe staples. But just because the temperature is rising doesn't mean you have to sacrifice style for comfort.
With a few simple tips and tricks, you can stay cool while looking chic all season long. From lightweight fabrics to statement accessories, here are some of the best ways to stay stylish during the summer months.
Invest in Pieces that Are Lightweight and Breathable
As the temperatures rise, you might be wondering how to maintain your stylish edge without breaking a sweat. Fear not, for there's a cool solution awaiting you: Simply invest in lightweight and breathable clothing items to help you stay fashionable all season long.
The magic lies in the materials, which not only ooze effortless chic but also ensure you remain cool and comfortable under the summer sun. Top choices include:
These fabrics work wonders in allowing air to circulate freely around your skin, leaving you feeling as refreshed as your summertime aesthetic. Enjoy a fabulous summer with no compromises, and let your wardrobe choices keep you looking and feeling you're very best.
Accessorize Your Look
Summertime is all about embracing the sunshine, and there's no reason you can't look fabulous while doing so! One of the easiest ways to elevate your summer style is by accessorizing your look with some essential pieces.
Start with a fetching pair of sunglasses to protect your eyes from the sun while making a chic statement. If last year's sunglasses are scratched up, you can buy lenses for your frames for a more affordable option. Don't forget to throw on a stylish hat to shield your face and keep you cool in the scorching heat, whether it's:
A wide-brimmed sun hat
A sassy fedora
A laid-back baseball cap
Finally, amp up your outfit with some trendy jewelry; think:
Lightweight layered necklaces
Bold earrings
Stackable bracelets
With the right summer accessories, you'll be ready to make a splash in the fashion scene all season long!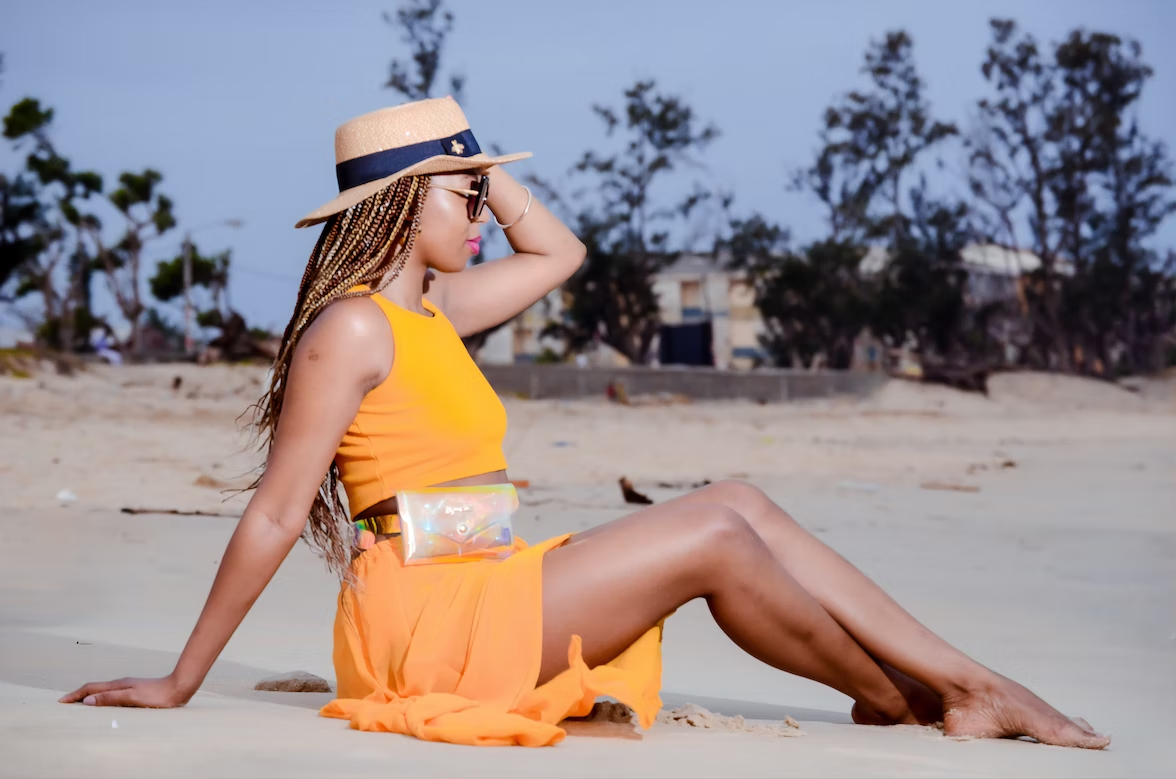 Make Sure Your Outfits Are Comfortable Enough to Move Around In
As summer rolls around, staying stylish while keeping cool can seem like a challenge. It's crucial to ensure that your outfits are comfortable enough for you to move around freely while still looking chic.
Opt for options like shorts paired with a casual t-shirt or a breezy sundress for the perfect blend of comfort and style.
Don't be afraid to play with bold colors and fun patterns; summer is the perfect time to let your personality shine through your wardrobe. Embrace the season and express yourself through the most comfortable and stylish looks you can create.
Avoid Heavy Makeup
Summer is the perfect time to let your natural beauty shine through; after all, who wants to deal with heavy, melting makeup on a scorching day? To stay stylish throughout the warmer months, consider opting for light, dewy makeup looks that will keep you feeling cool and fresh.
Swap out that full-coverage foundation for a tinted moisturizer with SPF, and ditch the matte lipsticks for a hydrating, sheer lip tint. Aim for effortless, glowy makeup looks that enhance your features while still allowing you to feel comfortable and confident, even under the blazing sun!
Don't forget to experiment with fun, warm-weather shades like corals and pinks to add a touch of playfulness to your summer look. Happy glowing!
Choose Styles that Are Appropriate for the Weather
As the summer heat kicks in, many of us struggle to stay stylish while also remaining comfortable. Fear not! There are ways to maintain your fashionable flare even under the hot sun.
One essential tip for summer styling is choosing garments and accessories that are weather-appropriate. This not only ensures that you look fabulous but also keeps you feeling refreshed and at ease.
Be sure to opt for breathable fabrics like linen or cotton and go for lighter colors that reflect the sunlight. Don't forget about your footwear too!
Ditch those heavy boots and embrace the warmer climates with sandals or open-toed shoes. By incorporating these ideas into your wardrobe, you'll effortlessly look chic all summer long while staying cool under the scorching heat.
Use These Top Tips to Stay Stylish this Summer
By following these top tips, you can stay stylish this summer without sacrificing comfort.
Accessorize your look with chic pieces to make a statement in the sunshine, choose comfortable and lightweight fabrics that allow you to move freely, opt for light makeup looks that enhance your natural beauty, and select styles that are appropriate for the weather.
With these simple yet effective tricks up your sleeve, you'll be able to embrace the warmth of summer while looking fabulous all season long!