Looking to spruce up your home with DIY decor? If you've always been curious about crafts, now is the time to tackle 3D SVG crafts! Giving a whole new perspective to crafting, 3D SVG presents a fun challenge to crafters and DIY-ers everywhere.
What are 3D SVG Files?
3D SVGs are craft templates you can cut and assemble to achieve depth and perspective, i.e., the 3D effect. The SVG is 3D SVG stands for Scalable Vector Graphic, a type of graphic format that is infinitely expandable.
These awesome templates are typically made with paper, cardstock, and cardboard, though you can also use plywood in some projects. There are many ways to achieve the 3D effect, depending on the type of project you are working on. Among the most popular are layering, interlocking, and modeling.
Where Can You Find 3D SVG Files or Templates?
You can find 3D SVG files and templates in crafting or digital asset websites such as Creative Fabrica. Creative Fabrica has a dedicated library filled with 3D SVG files you can purchase and download with a subscription.
The best thing about getting SVG files from Creative Fabrica is that your download comes with a commercial license, which means you can sell the products you make with the templates (though not the templates themselves).
TIP: When downloading 3D SVG files from any website, make sure you check the usage license, especially if the files are for free.
3D SVG Crafts for Home Decor
3D SVG crafts are quite versatile, but they're especially lovely additions to your DIY home decor. Here are some fun 3D SVG craft ideas you can create to deck out your living space.
3D paper flowers
Paper flowers are quite beginner-friendly and easily add a touch of daintiness to any space. You can make a flower bouquet arrangement to put in a vase or a wreath to hang on your door or as a table arrangement. It makes for a lovely gift as well.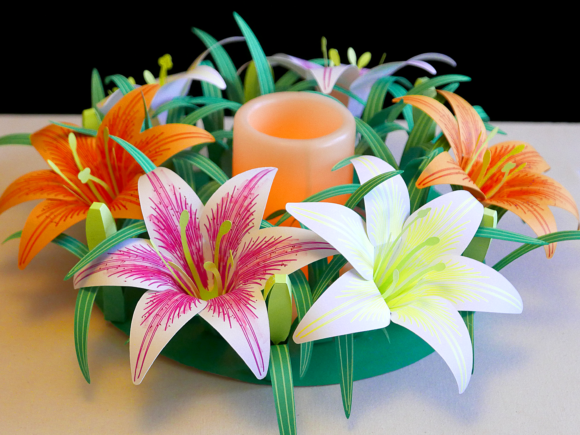 Shadow Boxes/Lanterns
3D shadow boxes and lanterns make for great conversation pieces! They're very versatile – you can hang them on a wall or deck out a bookshelf with them.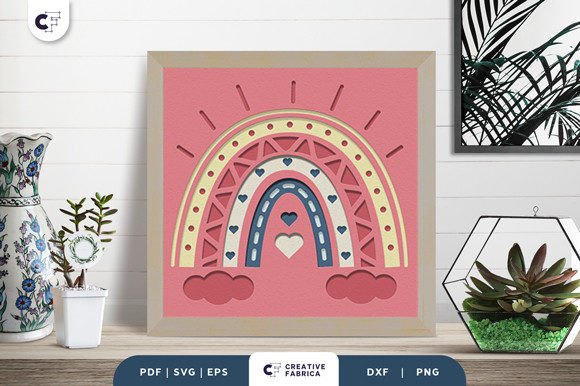 Because they're fun to make, you'll find yourself customizing a shadow box or lantern for different occasions. To bring them to life, beam them up with LED lights.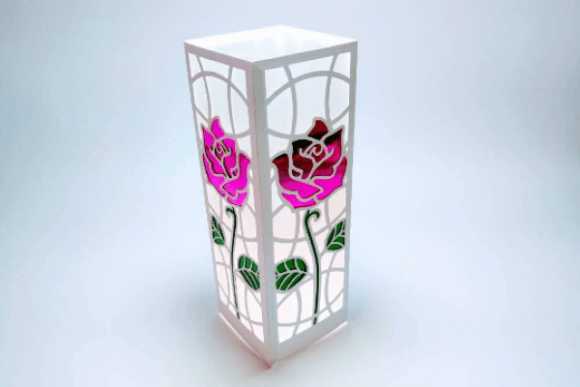 Seasonal/Holiday 3D Decor
If you want to veer away from store-bought holiday decor, going 3D SVG is the right path. 3D paper crafts offer plenty of 3D decor variety, from seasonal shadow boxes, wall decor, to small hanging ornaments and table centerpieces.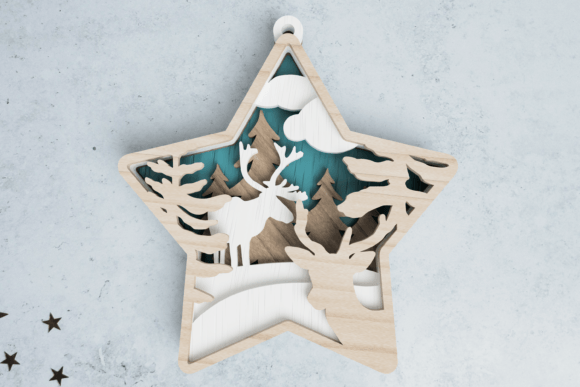 Hanging Decors
If you're planning a themed party at home, commit to the theme by creating 3D hanging decors for your party space. They're infinitely prettier than posters and balloons and will wow your guests.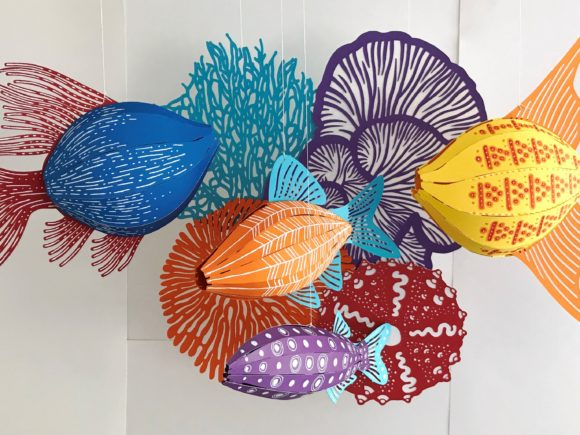 Paper Sculpture
If you've always loved sculpture, you can make one yourself with paper! You can find 3D SVG templates for paper sculptures in various shapes, creatures, and sizes. They make interesting wall decor for your child's room.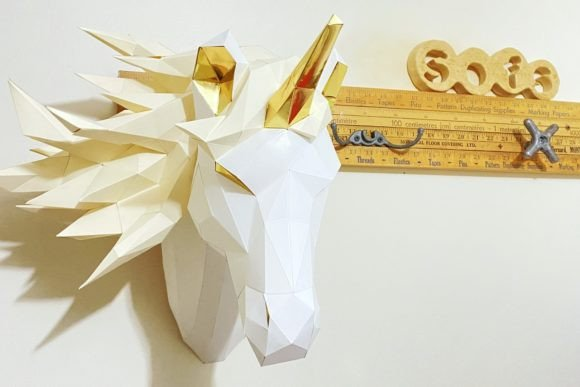 Basic Tools and Supplies for 3D SVG Crafting Projects
3D SVG crafts look very intricate so you might think that making them for the home requires complicated tools and supplies. While some may call for extra ornaments or pieces, most templates require basic crafting materials. If you're still a newbie, here are the basics you'll need for your crafting table:
Paper/Cardstock
The most recommended paper weights for 3D SVG crafting are from 65 lb to 110 lb, with 80 lb being the safest choice. However, the paperweight still varies per project, so it's best to follow what the template calls for.
Glue/Adhesives
For adhesives, it's best to have a few options at hand. Most 3D paper crafts will look best with PVA craft glue or any clear quick-drying glue. You'll also want a hot glue gun, tape adhesive, and foam adhesives. For detail work, glue dots and foam tape work best.
Cutting Mat
Having a cutting mat is a must for crafting. It serves many purposes: it protects your table from your cutting implements, helps secure your materials in place when cutting, and keeps your cutting more accurate. If you use a cutting machine, you'll also need a cutting mat that's appropriate for your cutting machine model.
Tweezers
Tweezers are important for picking up tiny pieces of ornaments and arranging them on your papercraft with precision and ease. There are many types of tweezers available for crafting, so buying a set would be best for starters.
Cutting Machine
While you technically don't need a cutting machine to craft, having one allows you the confidence to tackle more complex projects. The most popular cutting machines are Cricut and Silhouette.
Craft Knife/Scissors
Whether or not you'll be using a cutting machine, having a craft knife or a pair of crafting scissors is a must for your basic crafting table. If you work with fabric, paper, and vinyl, be sure to have separate cutting implements for either material to keep your cutters in tip-top shape.
These are just the basics, and you'll probably add more to your crafting arsenal as you go along. The best way to learn which tools and materials you need for a certain project is to follow the instructions in the template and match their recommendations as best as you can.
5 Tips for 3D SVG Crafting
New to 3D SVGs and want to elevate your craft? Here are some tips and tricks you'll find helpful in your foray into the 3D crafting world.
Practice correct glue application
Excess glue or badly applied glue can ruin a project. This is quite hard to master so the only thing you can do is be patient with yourself to find the correct balance. A good tip is to apply tiny beads of glue. If you need to glue near the seams or edges, be extra careful and apply a thin layer to avoid leakage.
Have separate cutters and blades for paper and fabric
Different materials call for separate cutting implements, whether you're using a pair of scissors or a cutting machine. Using fabric shears to cut paper will dull your blade, while paper knives may not be sharp enough to cut fabric cleanly.
Keep your hands glue-free
It's easy to get glue everywhere when you're crafting, especially if you're not careful. Always have a paper towel nearby to clean your hands so you don't get glue everywhere.
Follow instructions to a T
Craft designers take time to create detailed step-by-step instructions for a reason. Though you're not required to follow everything, including the recommended materials, it's best to keep faithful to the instructions, especially the sequence of assembly. How then can you practice your creativity? By adding your own touch to the materials or decor, whether it's by switching up the colors or adding embellishments.
Start simple
As with any art or craft, mastering the basics is important. Be patient with yourself and start small. Once you've gotten the hang of things, you can then progress to more complex designs.
Deck Your Halls with 3D SVG Crafts
If you want to spice up your home with decorations you created yourself, crafting with 3D SVG is one excellent way to start. You can do it yourself or inspire the rest of your family or house members to collaborate. Once you've mastered the art, you might even want to try selling your creations or giving them away as gifts!