Video games have long been an integral part of our culture, evolving into an intricate art form combining storytelling, visual art, music, and interactivity.
The gaming landscape is not simply an idyllic backdrop but plays an essential part in how we perceive and engage with the games we play.
Here, we will examine how art defines the landscape of gaming and culture plays an integral part in designing and theming games.
Beginnings of Art in Gaming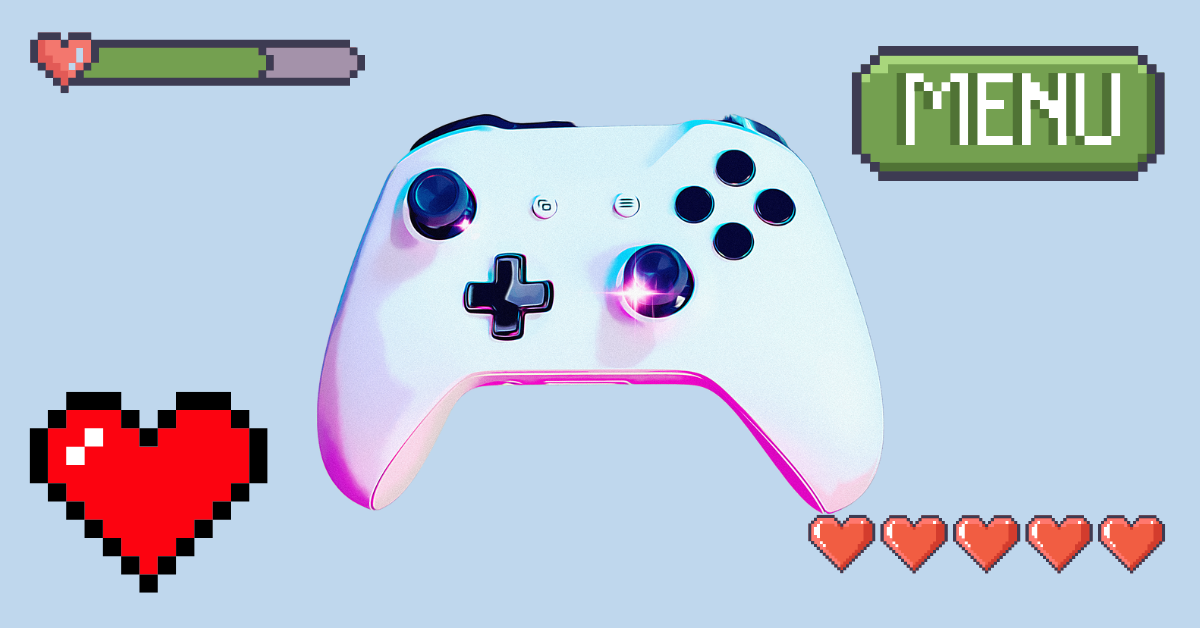 Art in video games has its roots in text-based titles like Adventure (1975), which required players to use their imaginations and create vivid worlds through textual descriptions alone.
Over time, graphics and animation became integral parts of gaming experiences, leading to more immersive and visually compelling experiences for players.
Pixel art soon advanced into 3D environments; designers employ similar design principles when crafting these complex narratives in games as classical artists do with paintings.
The Psychology of Lines, Shapes, and Volumes
Video game visual design relies on basic elements like lines, shapes, and volumes to convey meaning and evoke emotions in players. These components have long been linked with certain aesthetic concepts in art history:
Circle: innocence, youth energy femininity
Square: Maturity, Stability, and Perseverance.
Triangle: Aggression, Masculinity, and Force
Our perception of reality is formed from real experiences as well as sensorial impressions we receive through touch. By studying these basic elements in relation to video game art, we can gain a greater insight into its aesthetics and narratives, which drive this experience.
Art's Contribution to Gaming
Art can play an essential part in shaping the landscape of gaming. Not only is its visual design important for the setting, but game designers employ various techniques to compose dynamic compositions with characters, animations, environment shapes, and pathways combined to produce visually stimulating yet emotionally fulfilling worlds.
World Building
Video game world-building is an essential aspect of video game design, as it allows creators to craft immersive and believable environments that draw players into the game world. World-building decisions depend heavily on factors like culture, history, and geography surrounding a setting, as well as artistic or thematic considerations made by game creators.
Art Influences in Video Game Aesthetics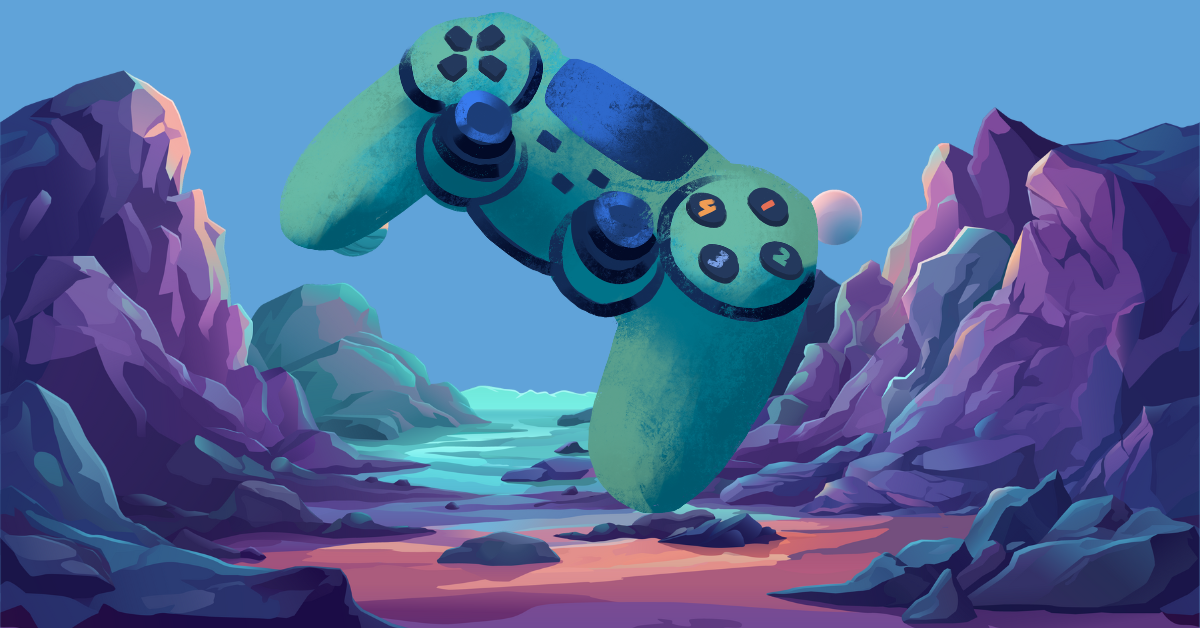 Video game aesthetics often draw inspiration from an array of art movements and styles, from classical techniques to contemporary trends. By borrowing elements from these various sources, game designers are able to craft stunning environments that evoke specific emotions and themes for players to experience in video games.
Fantasy game landscapes might take inspiration from Romanticism's emphasis on nature's beauty and power; on the other hand, sci-fi games might draw their inspiration from Art Deco or Cyberpunk aesthetics.
Cultural and Historical Contexts
A game's cultural and historical context plays a vital role in its aesthetics and landscape, drawing inspiration from real-life locations, history, mythology, or even real-time scenarios to produce lively environments which reflect various cultural values or traditions. Game designers frequently draw upon real-world inspiration to craft meaningful and immersive game worlds that reflect specific cultural values or traditions.
In particular, the popular Assassin's Creed series integrates historical accuracy with artistic interpretation to create immersive and believable game worlds set during various historical epochs and places – from ancient Egypt and Renaissance Italy through Revolutionary America.
The Intersection of Art and Interactivity in Gaming
Gaming as Art Video games as art forms stand out because of their interactive nature, enabling players to shape the world of the game by actively engaging and shaping it themselves. This interaction adds another level to gaming art as players become co-creators in this process and are able to shape its visual narrative and ultimately shape its artistic beauty.
The Role of the Player
A player's actions and choices within a game world can have an enormous effect on visual experience; their decisions determine which path they take, who they interact with, and when events unfold. This dynamic relationship between the player and world art allows for a deeper engagement as it allows an active role to take part in its unfolding narrative.
Artistic Expression Through Game Mechanics
Game mechanics such as exploration, combat, and puzzle-solving can serve as a form of artistic expression by shaping how players experience and interact with the game world. By carefully designing these mechanics, game developers can craft engaging gaming experiences that communicate specific themes or emotions to players when developing games considering art techniques.
Journey (2012) stands out for its use of minimalist game mechanics and wordless narrative to provide an emotional, contemplative experience that explores themes such as connection, solitude, and self-discovery.
Art's Impact on Branding and Photography in Gaming
Art in video games not only defines its surroundings but it has a considerable effect on branding and photography in video gaming. A game's visual identity–its logo, promotional materials, and in-game photography–plays an integral role in building its brand while creating an enjoyable and cohesive player experience.
Art and Branding in Gaming
Video game branding depends on art and aesthetics for effectively communicating their unique identity to potential players and appealing to potential buyers. It goes without saying that art defines the landscape of branding. A strong visual identity can set one game apart from competitors while leaving an indelible mark on its audience.
Games such as Super Mario Bros. and The Legend of Zelda have become instantly recognizable, contributing to their lasting popularity and cultural significance.
Art and Photography in Gaming
Photography has taken on an ever-increasing role in gaming culture, with numerous games now offering in-game photography modes that enable players to capture and share their experiences in-game. So, just like gaming and branding, art defines the landscape of photography, and this trend demonstrates our growing appreciation of gaming art; players document and showcase its beauty while sharing it through photographs or social media posts.
Games such as Red Dead Redemption 2 (2018) and Horizon Zero Dawn (2017) have earned widespread acclaim for their stunning visuals and detailed landscapes, prompting players to capture images in-game to share on social media platforms.
Conclusion
Art in video games shapes the landscape of gaming, branding, and photography – impacting our experiences of interactive worlds from text-based titles to visually immersive 3D worlds in today's gaming industry. Its influence both creatively and culturally, cannot be denied. As video games continue to evolve and push the boundaries of storytelling, visual art, and interactive experiences, the landscape of gaming will continue to be shaped by the artistic choices and cultural influences that inform its design.