Punch presses have been a cornerstone in manufacturing for decades, evolving significantly over time. They are crucial for mass production, allowing for the rapid and precise shaping of materials. This evolution has paralleled advancements in technology and materials science, making punch presses more efficient and versatile.
Punch Press
The question is what is a Punch Press?
A punch press is a type of machine press used in manufacturing. It uses a tool and die surface to shape metal or other materials through deformation. This process involves applying pressure to a workpiece placed on the die, which is then shaped or cut by the punch.
Main components of a punch press:
Frame: Supports the entire structure of the press.
Punch: The tool that descends onto the material.
Die: The surface that shapes or cuts the material.
Ram: A moving component that drives the punch.
Bed or Bolster Plate: Where the workpiece is placed.
Control Panel: Used to operate and control the machine.
How Does a Punch Press Work?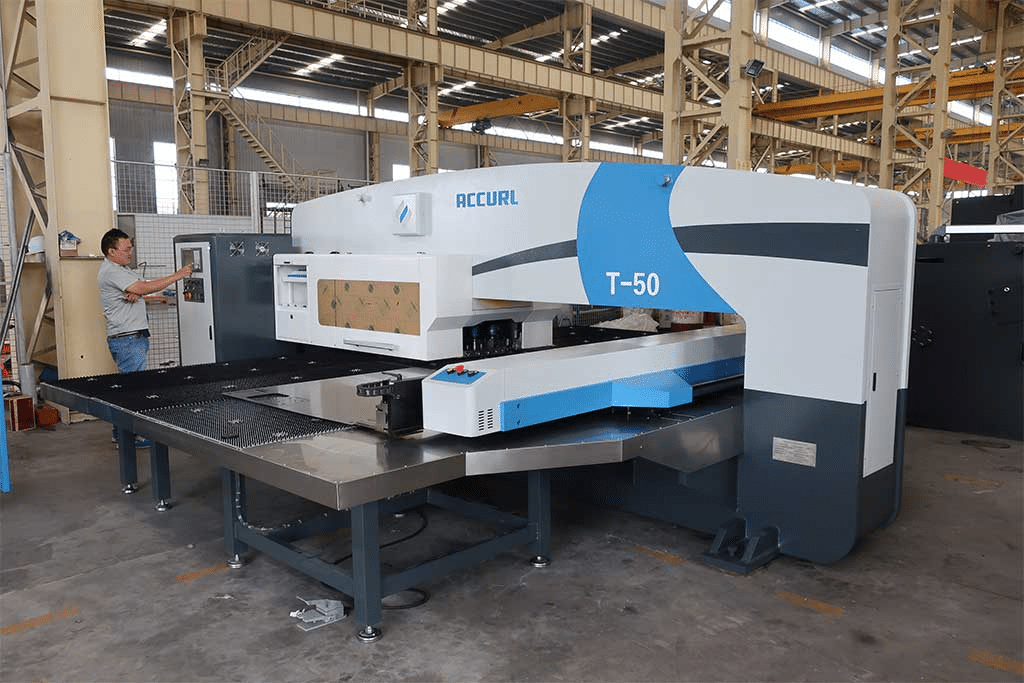 The operation of a punch press involves several steps:
Material Placement: The workpiece is placed on the die.
Alignment: Ensuring the punch aligns with the desired area on the material.
Activation: The press is activated, and the punch descends.
Shaping/Cutting: The material is shaped or cut by the punch-die interaction.
Removal: The finished workpiece is removed.
What Materials Can Be Processed with a Punch Press?
Metals (like steel, aluminum)
Plastics
Composite materials
Paper and cardboard (in some applications)
What Are the Different Types of Punch Presses?
Punch presses vary based on their driving mechanism and application:
Mechanical Punch Presses
Utilize mechanical means to drive the punch.
Suitable for high-speed operations.
Hydraulic Punch Presses
Use hydraulic cylinders for movement.
Offer more precise control and are ideal for heavy-duty tasks.
Servo Punch Presses
Employ servo-electric motors.
Highly efficient and environmentally friendly.
Why is the Punch Press Essential in Manufacturing?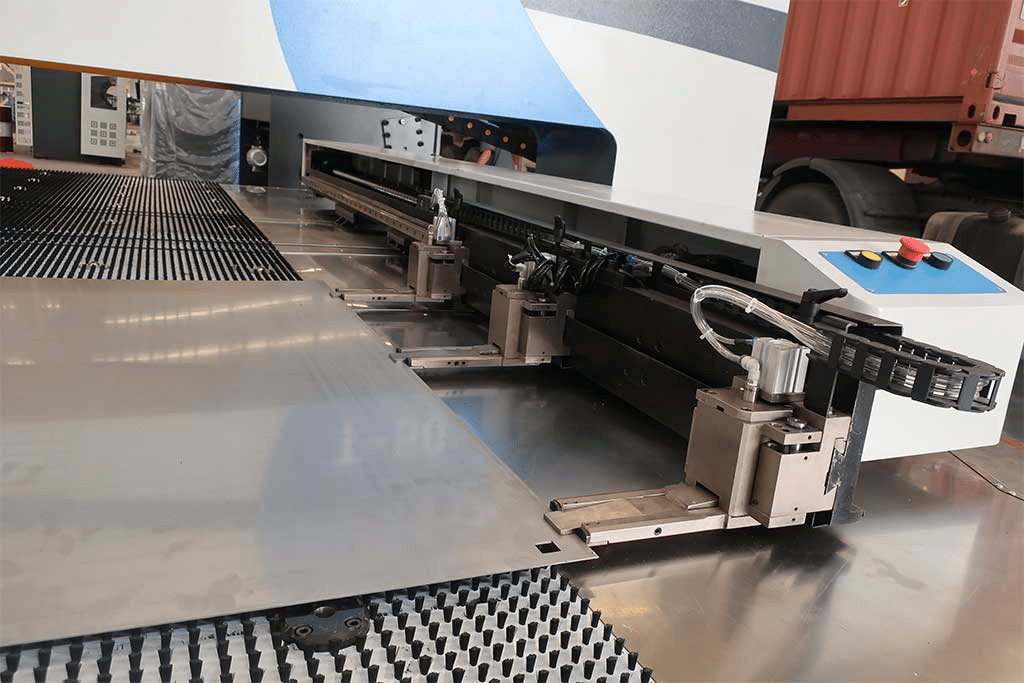 Punch presses play a pivotal role in modern manufacturing due to their ability to produce components quickly, accurately, and efficiently. They are integral in industries where precision and repeatability are crucial.
Key Advantages of Using a Punch Press
Efficiency: High-speed production capabilities.
Precision: Accurate shaping and cutting.
Versatility: Ability to handle various materials and shapes.
Limitations of Punch Presses
Wear and tear over time.
Limited to certain materials and thicknesses.
High initial investment for advanced models.
Punch Press Applications in Various Industries
Punch presses find applications across numerous sectors:
Automotive Industry
Manufacturing of body panels, frames, and other components.
Aerospace Industry
Producing lightweight, precise parts for aircraft.
Electronics Manufacturing
Creating components for devices and hardware.
Construction and Metal Fabrication
Shaping structural elements and metal sheets.
How to Choose the Right Punch Press for Your Needs?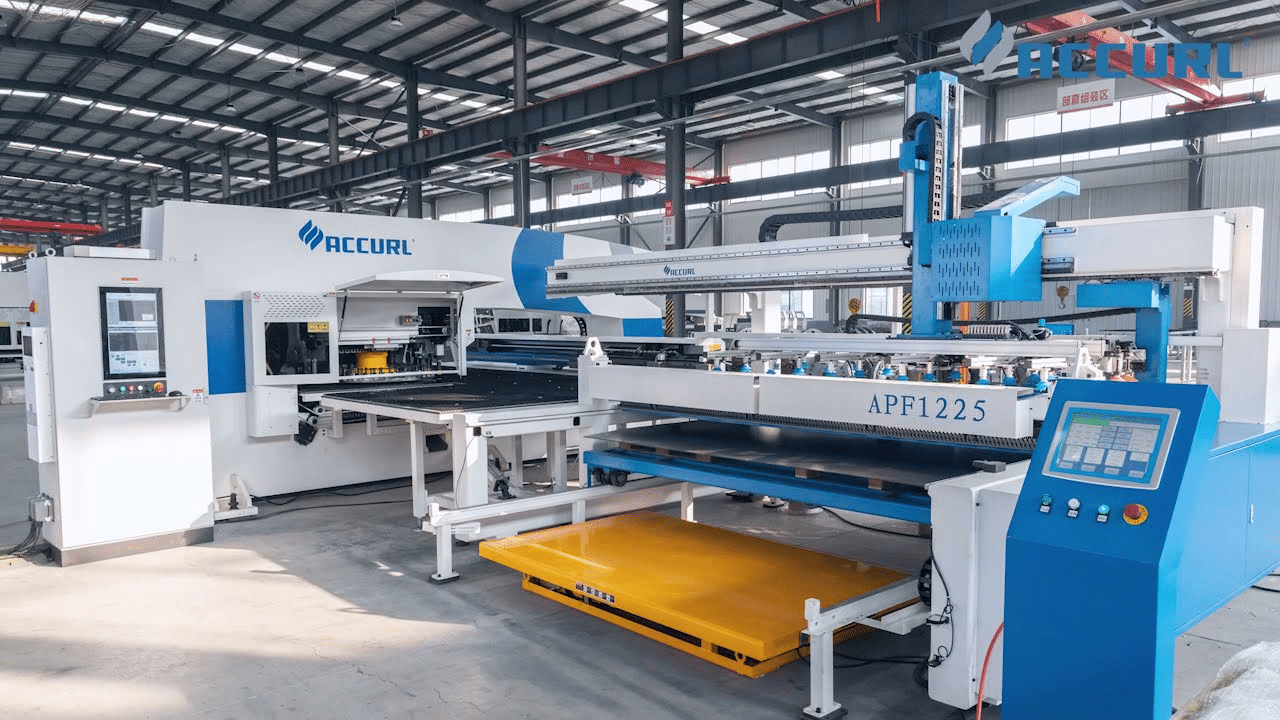 Selecting a punch press involves considering:
Capacity: The size and power needed for your tasks.
Size: The physical space available for the machine.
Material Compatibility: Ensuring the press can handle your materials.
Factors Determining Punch Press Performance
Speed and efficiency.
Precision and control.
Durability and maintenance needs.
Maintaining and Safeguarding Your Punch Press
Regular maintenance and adherence to safety protocols are essential.
Common Maintenance Issues and Troubleshooting
Regularly checking and replacing worn parts.
Addressing alignment issues.
Ensuring proper lubrication and cleaning.
Innovations and Future Trends in Punch Press Technology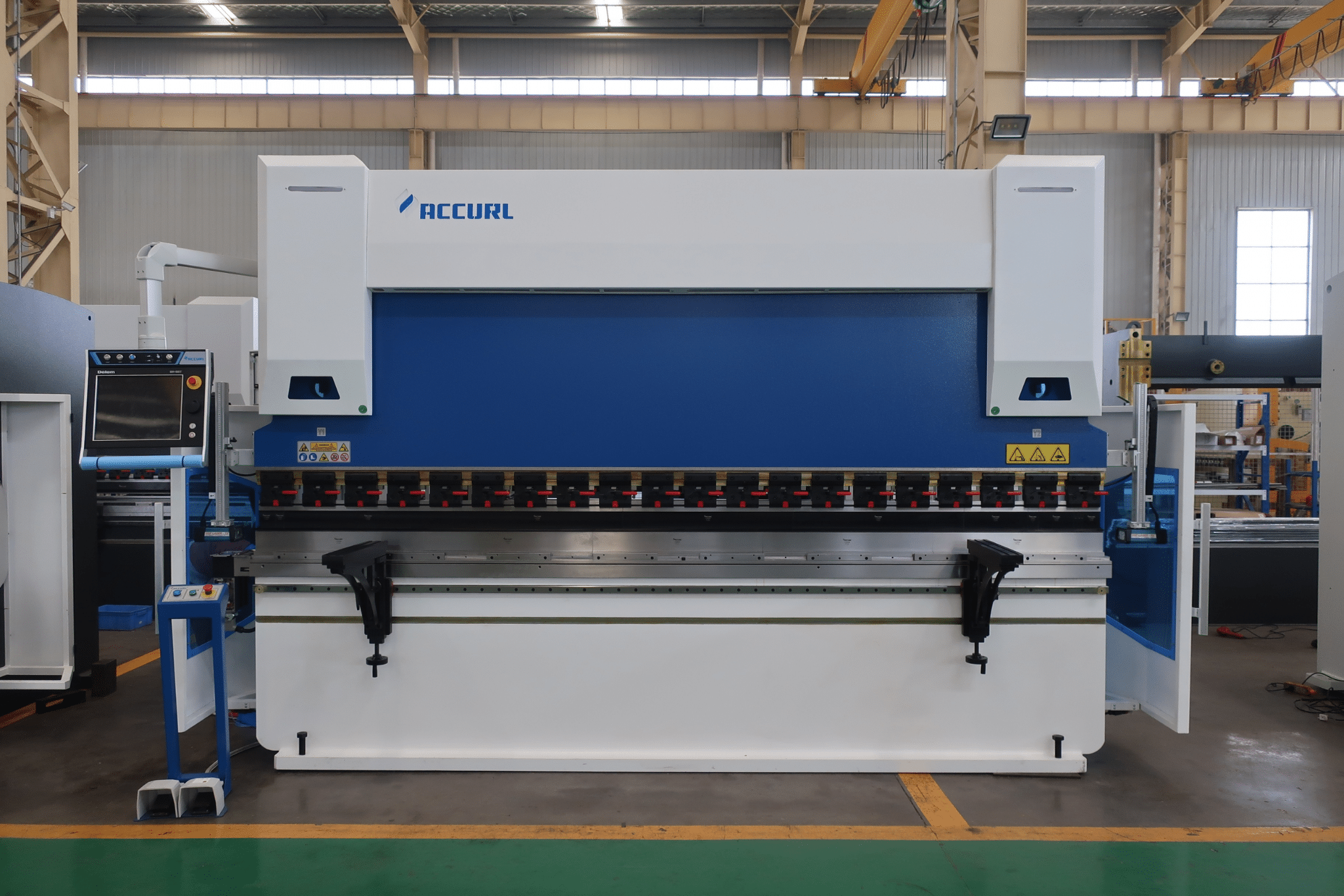 The field is rapidly evolving with:
Automation and AI in Punch Press Operations
Enhanced precision and efficiency.
Reduced human error and increased safety.
Setting Up a Punch Press: A Step-by-Step Guide
Setting up involves:
Ensuring proper installation and alignment.
Testing controls and safety features.
Training operators on correct usage.
Case Studies: Successful Applications of Punch Presses
Real-world examples highlight the versatility and effectiveness of punch presses in various industries, demonstrating significant improvements in production speed, cost efficiency, and product quality.
Conclusion
Punch presses are indispensable in modern manufacturing, offering unmatched efficiency, precision, and versatility. As technology progresses, their role is set to become even more integral, adapting to new materials and manufacturing techniques.