Novel Ideas For Cold Weather Reading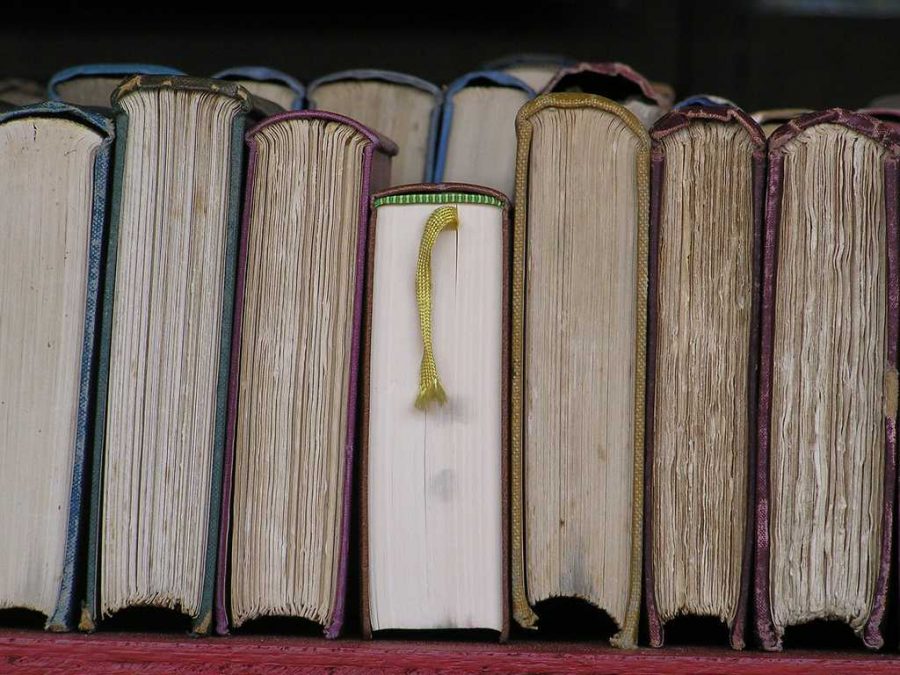 By Jamie Hashem
The New Year has arrived, along with plunging temperatures. While your favorite warm-weather fashion choices may no longer be practical and outdoor sports too frigid to bear thinking about, it is never too frosty to pick up good book. So without further ado, here are nine books to read when you are curled up, huddled under a heap of blankets watching the snow fall with a cup of something steaming hot.
1. "Frankenstein" by Mary Shelley
Enter a gripping story about Victor Frankenstein, a scientist who uses arcane experimentation to create a terrifying monster and then engages in a life-long struggle with his creation. Fans of horror will certainly enjoy this classic, but the aura of mystery, deep philosophical quandaries and dramatic settings are sure to enthrall even non-horror readers.
2. "Jane Eyre" by Charlotte Brontë
The eponymous character, Jane Eyre, becomes a governess at Thornfield Hall, the home of the inscrutable Mr. Rochester. You will be sucked in by the twists and turns as a romance begins to bloom between the memorable main characters, and you will be delighted by its Gothic take on descriptions of nature and the feelings of the protagonists.
3. "The Snow Queen and Other Winter Tales" by Various Authors
This book, in contrast to the previous two entries on this list, is a collection of fairy tales and short stories having to do with or set during winter time. Prepare to be enthralled by all the classic fairy tale tropes: curses, royalty, romance, adventure and cleverly hidden moral lessons. At the same time, this collection might just make you remember how magical the winter snow and the frosty air can be.
4. "The Book Thief" by Markus Zusak
This masterfully written story is about the life of a young girl named Liesel Meminger, whose adopted family is hiding a Jewish man in their basement in World War II Nazi Germany. Whimsically narrated by Death, this book is sure to satisfy lovers of historical fiction, coming-of-age stories and those who just cannot get enough of good writing.
5. "Anne of Green Gables" by L. M. Montgomery
Anne Shirley, an 11-year-old orphan, is mistakenly adopted by Matthew and Marilla Cuthbert. Once they decide she can stay at Green Gables, hilarity ensues as Anne manages to get herself into all sorts of innocent, youthful scrapes. You will be charmed and captivated by this plucky heroine and her hometown of Avonlea, Prince Edward Island.
6. "The Secret Garden" by Frances Hodgson Burnett
Mary Lennox, recently orphaned in India, is returning to Britain to live with her uncle in Misselthwaite Manor. Ignored by her uncle and most of the staff, a robin leads her to uncover a secret garden, untended since the death of her aunt. Mary, along with her friends Dickon and Colin, undertakes the restoration of the secret garden, and, along the way, discovers the key to a healthy body and an optimistic heart. This is the perfect book to remind you that spring is just around the corner, and so is magic.
7. "Little House on the Prairie" by Laura Ingalls Wilder
This popular book series chronicles the life of pioneer Laura Ingalls Wilder as she moves from Wisconsin to Kansas, Minnesota and South Dakota. Any one of the eight novels completed by Wilder is sure to delight, with recollections of pioneer activities like gathering maple sap or churning butter that will transport your imagination to simpler times.
8. "The Greatest Adventures of Sherlock Holmes" by Sir Arthur Conan Doyle
Calling all lovers of puzzles and thrillers, this collection of stories about the famous detective of 221B Baker Street will not disappoint. With four novels and 44 shorter tales, this assemblage of mysteries has something for everyone. Prepare to be stumped by mind-bending puzzles that perplex all but the undefeatable Sherlock Holmes.
9. "The Lion, the Witch, and the Wardrobe" by C.S. Lewis
Finishing this list is C.S. Lewis' allegory featuring the four Penvensie children who travel through a magic wardrobe into the land of Narnia. Once there, they must team up with a faun, a couple of beavers and a lion named Aslan to defeat the White Witch, the evil queen who casts a spell trapping Narnia in eternal winter. Magic abounds in this tale of good triumphing over evil, where even eternal winter cannot last forever.