Leslie Odom Jr. Talks New Memoir with The Fordham Ram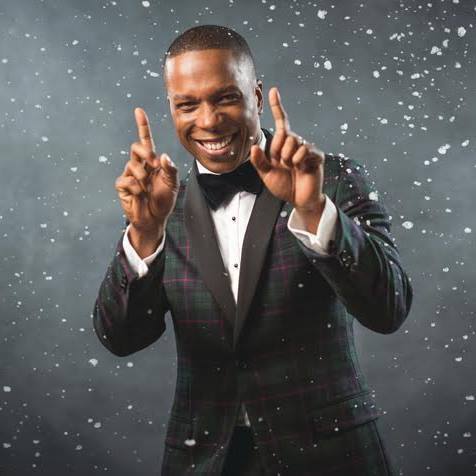 By Ryan Di Corpo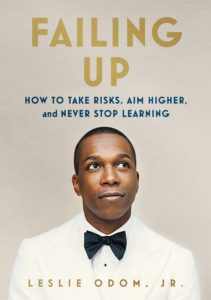 Leslie Odom Jr. released his new book, "Failing Up: How to Take Risks, Aim Higher, and Never Stop Learning," on March 27. (Courtesy of Leslie Odom Jr.)
If it's 1983, Lionel Richie can't slow down. If it's today, neither can Leslie Odom Jr.
In 2015, Odom starred as Aaron Burr in "Hamilton: An American Musical" at The Public Theater. Odom then portrayed the same role on Broadway at the Richard Rodgers Theatre, a performance which won him the Tony Award for Best Actor in a Musical and the Grammy Award for Best Musical Theater Album.
During his Broadway run, Odom recorded a revised version of his first album Leslie Odom Jr., which debuted at number one on Billboard Jazz.
This past March, Odom released a memoir entitled "Failing Up: How to Take Risks, Aim Higher, and Never Stop Learning."
And now, Leslie Odom Jr. is walking with his daughter as he speaks to student journalists from The Fordham Ram, The Torch of St. John's University and The Tartan of Carnegie Mellon University.
The conversation, which was held via conference call on April 2, focused mainly on Odom's new book, an intimate work which explores his early life and his more recent endeavors. In it, Odom comments on performance, discipline and the setbacks and successes which have marked his life thus far.
Mr. Odom is not an old man or a decades-worn veteran of the American stage who is just now finding the time to write his life.
Odom is 36 years old; so it is curious that he would write what is essentially an autobiography at this point in his career.
For reference, Walter Cronkite's "A Reporter's Life" was first published when Cronkite was 75. Katharine Graham released her "Personal History" at 80.
The Fordham Ram asked Odom what motivated his writing.
"The short answer is a publicist came and asked me to do it," stated Odom. "I thought it would be ludicrous to write a book at this point."
Odom drew on his recent years doing speaking engagements at colleges and universities and aimed to write his book "in the form of a commencement address."
When beginning to write, Odom identified his intended audience as "the next generation" and sought to show how college graduation does not mark an end, but rather "the beginning of something."
In the book, Odom characterizes his childhood self as unruly and ill-disciplined. "I was a handful and […] I didn't know how not to be," he told The Fordham Ram.
However, Odom does not believe that such self-criticism is necessarily inhibiting.
"I think you do need to be able to look critically at your work," said Odom. Yet, Odom stresses "balance" in this self-criticism, stating that, "You also need to be an advocate for yourself."
Of course, a new book is not the only project on which Odom has been working. In New York City in December, he took part in a concert performance recorded for PBS' Emmy-winning series "Live from Lincoln Center." Odom gave The Fordham Ram a preview of what to expect.
"It was kind of like half diary/journal entry, half concert," explained Odom.
Further, he stated that he tried to "marry the music and the song choices" with an illustration of "what life has been like for me over the past year since the "Hamilton" phenomenon."
Said Odom, "I'm really proud of it."
Odom's "Live from Lincoln Center" special, his first televised concert, airs next Friday, April 27 on PBS.