Rowing Notches One First Place Finish at Cooper Cup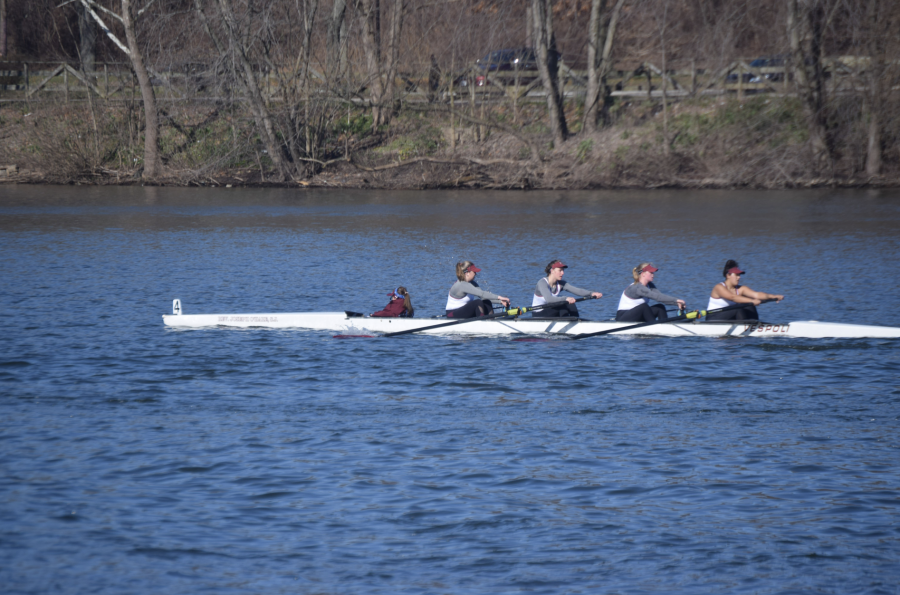 By Jack McLoone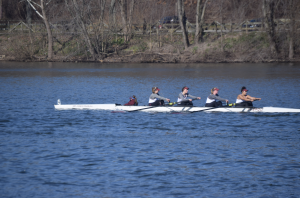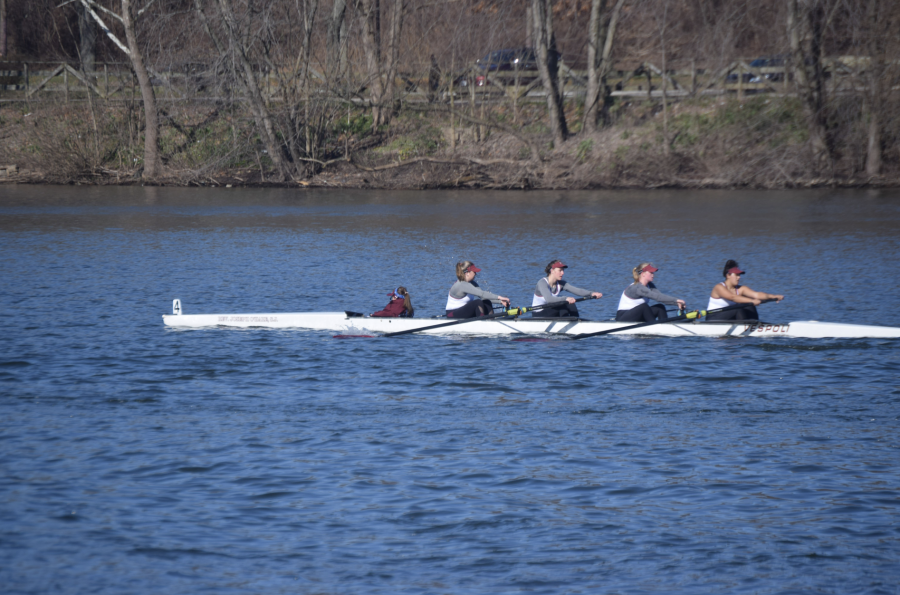 The Fordham rowing team came into the Cooper Cup with high expectations after garnering the inaugural Atlantic 10 Boat of the Week for their performance in the Murphy Cup. The Rams battled tough conditions en route to a mix of strong finishes on the Cooper River, including a first place spot.
That first place finish came courtesy of the Varsity 8+ boat. Their 7:34.12 finish in the qualifying heats was slow but got them into the petite final. They let loose in the final, improving by almost 12 seconds with a 7:23.47. That time topped Atlantic 10 foe Dayton by two seconds.
That boat consisted of sophomore Danae Ohresser-Joumard, junior Erin Parker, junior Cynthia Luz, freshman Aleksa Bjornson, freshman Anna Peterson, junior Carly Roncinske, sophomore Erin McGreevey and senior Kat Napoli. They were coxswained by freshman Olivia Herman.
The Varsity 4+ team won their qualifying heat in a time of 8:57.47, just ahead of the Fairfield A boat. That boat consisted of freshmen Samantha Santiago, Anna Grace Cole, Emma Lipinski and junior Danielle Kosman. Their coxswain was freshman Claudia Keech.
By winning their qualifying heat, the Varsity 4+ team was entered into the grand final. They finished in 9:08.04, putting them in sixth.
The Second Varsity 4+ boat also made the grand final, finishing fourth with a time of 9:14.66. That boat was staffed by sophomore Grace Little, junior Noelle Chaney, sophomore Lindsey Register and sophomore Catie Perlick. Their coxswain was junior Andrea Garcia.
The Junior Varsity 8+ team also finished in sixth in the grand final, which they reached by recording the fast time of all the JV 8+ boats in the heats at 7:44.89. That boat consisted of seniors Kristen Shuman, Ariene Merkle, Maddy Locher and Katie Dillon, junior Sarah White, sophomores Erika Selakowski and Brikena Prendaj and freshman Sophie Singh. Their coxswain was sophomore Julia Comerford.
The JV 8+ finished the grand final in a time of 8:05.26.
The final boat of the day was the Novice 8+, who struggled the most with the weather. There was no qualifying heat for this meet, but the Rams did not get to compete in the straight final.
The windy conditions kept them from lining up properly for the start, which disqualified them. However, the team was still allowed to race.
The Novice 8+ boat was made up of freshman Debra Chieco, junior Emma Spoldi, freshman Kylie Elwood, freshman Gabriella Guglielmi, freshman Danielle Moynihan, freshman Lidya Ozcelik, freshman Estephanie Peralta and freshman Elizabeth Berejka. Their coxswain was sophomore Olivia Cirualo.
The Rams will next be on the water in Kerr Cup. That race is on the Schuylkill River in Philadelphia, Pennsylvania.