Outage Left Multiple Buildings Without Heat, Power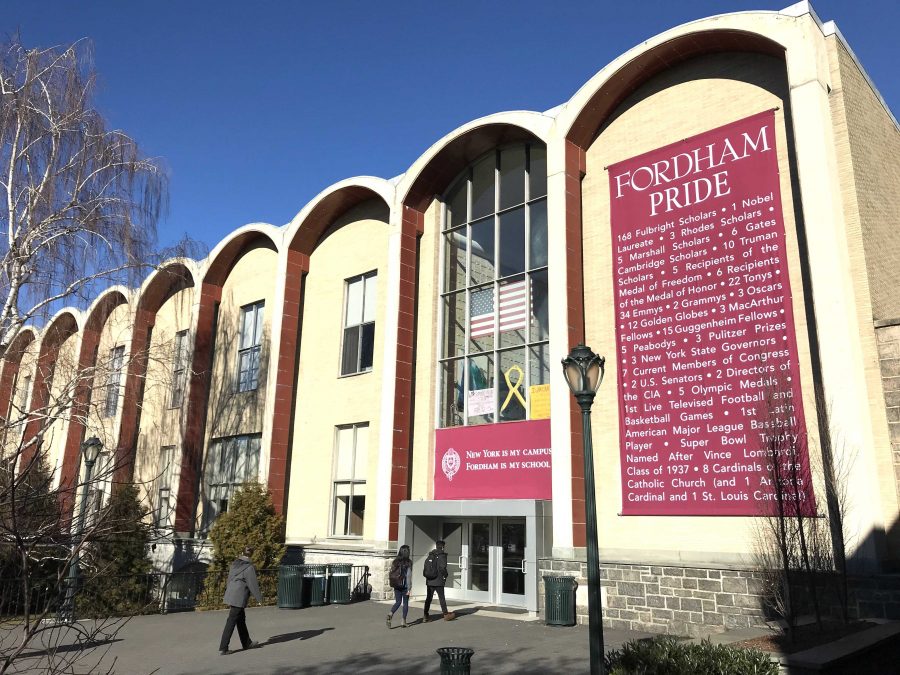 By Helen Stevenson
As of 12:20 a.m. on Thursday, Nov. 29, all power, heat, phone and Internet service was restored at the Rose Hill campus after a power outage, according to Associate Vice President of Public Safety, John Carroll.
However, on Saturday, Dec. 1, in the hopes of permanently amending electrical issues on campus, Carroll said facilities staff shut off power to a number of buildings on the Rose Hill campus between 6 a.m. and 10 a.m.
According to an email Carroll sent to the university community, the following buildings were affected:
– Queens Court
– University Church
– Tennis House
– Rose Hill Gymnasium
– Faber Hall
– Thebaud Hall
– Larkin Hall
– Finlay Hall
– Freeman Hall
– Lombardi Field House (was on generator power)
– McGinley Center (was on generator power)
– Loyola Hall (was on generator power)
– Thebaud Annex (Public Safety) (was on generator power)
This followed issues on Wednesday evening, Nov. 28, when multiple buildings on Rose Hill campus had lost power and/or heating. Phone service and internet service were also disrupted.
In a university-wide email sent out on Wednesday evening, Carroll listed the following buildings as completely out of service: Thebaud, Alpha House/Tennis House, Rose Hill Gymnasium, University Church and Queens Court. Additionally, the following locations were partially out of service: security booths, emergency Blue Light phones and Finlay.
No electrical fires or student injuries were reported at the time. However, according to Carroll, a contractor was injured performing electrical maintenance.
"He is doing well and was transported to Jacobi Hospital for follow up," he said.
The power and heating issues on campus resulted from a power surge earlier in the evening, causing several boiler rooms responsible for heating to go offline.
Sam Quinlan, FCRH '21, resident of Finlay Hall, said the building experienced issues with lighting, plumbing and heating.
"Our lights started getting really dim out of nowhere and then just completely shut off at one point for an hour or so," she said. "Our shower water was also super cold and our toilet didn't work until this morning."
However, she said she was pleased with how the university handled the situation.
"They handled it pretty well," she said "We only lost power completely for about an hour and they emailed us a lot about it and kept us updated which was nice."
According to an email sent by Walsh Hall resident assistants (RAs), the building also lost heat in response to the surge of power on campus. The RAs advised all residents to keep windows closed in order to keep the building warm.
According to John Patterson, GSB '20, the lack of heat did not have a major impact on Walsh residents.
"My roommate said the lights flickered once but other than that we had power and we didn't notice the loss of heat," he said. "I guess it's because the building is usually hot."
Although the Public Safety phone line was temporarily involved with the electrical issues, the line is currently up and running. For any concerns, contact Public Safety at (718) 817-2222.