Fashion For Philanthropy Hosts Annual Fashion Show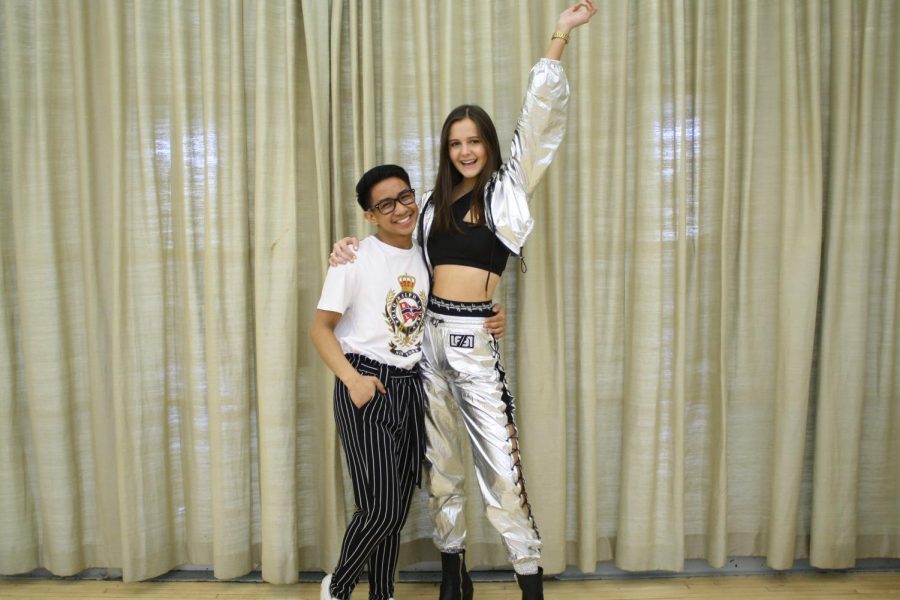 By Sarah Huffman and Joe Gerngross
On Saturday, April 6, Fordham Fashion for Philanthropy Club (FFP) held its annual fashion show in McGinley Ballroom. Student volunteers walked the runway in clothes donated from Rent the Runway, LF and Lord and Taylor. All of the proceeds from the event benefit the Make-A-Wish Foundation of Metro which works to grant children with terminal illnesses "wishes."
FFP President, Samantha Trabattoni, GSB'19, said the show had great energy and awesome vibes. She said the event as a whole was a huge success and had a great turnout.
This year's show was Emma Kaden's, FCRH '21, second time walking in the show. She said she decided to walk again this year after how fun the event was last year – and this year did not disappoint.
"The event was so much fun this year and we had such a good turnout," she said. "The crowd was very hype and I think the gift bags brought a lot of people there."
Kaden said she decided to get involved because of her love for fashion.
"[I] want to work in the fashion industry but know the industry is not always positive and wanted to combine that love with giving back in a positive way," she said.
All the clothes were donated from clothing companies, but FFP also puts together VIP gift bags with items from various companies.
Trabattoni said the bags feature anything from makeup samples to free workout classes in the city.
"The creation of these bags allow us to charge a higher ticket price which ultimately assist us in reaching our fundraising goals," she said. "Some of this year's sponsors included Scentbird, Barry's Bootcamp, BOU soup cups and Kiss Cosmetics, just to name a few."
The fashion show used to be held in the gym, but this year it was in McGinley ballroom. Trabattoni said they received a lot of positive feedback from show attendees complementing the new space.
"It definitely led to a more intimate feel. We will most likely stick with this venue next year," she said.
Trabattoni said the event was scheduled in the morning because of all the other events happening on campus that day. She said they knew 11:30 was a risky time slot because of the given nature of sleeping college students.
"We really didn't know what to expect given that the show this year took place on a Saturday morning which is rare for us. Despite all this, turn out couldn't have been better," she said.
The process of gathering donations is an independent task that many of the club members perform at their leisure, while more time sensitive-tasks are taken care of by the e-board, she said.
"When it gets down to the wire, however, it's all hands on deck and we rely heavily on the help of club members to make the show a success. This year's group was absolutely amazing and willing to help in all aspects," Trabattoni said.
The fashion show is FFP's main event, but they hold small fundraisers throughout the year. All of their fundraisers contribute to Make-a-Wish.
FFP's mission statement says that their club believes in the power of dreams, which is why they donate all of their proceeds to the Make-A-Wish Foundation.
"We also incorporate our love of fashion into planning unique fundraisers and events to benefit the Make-A-Wish Foundation, following the Jesuit tradition of being men and women for others. FFP's biggest event of the year is the annual spring fashion show," reads the mission statement.
Trabattoni said aside from raising money for the Make-A-Wish Foundation, they strive to provide their club members with opportunities beyond community service.
"Specifically, we want to help them enhance professionally as well as grow their Fordham network socially," she said. "We always try to hold career site visits with companies our members are interested in."