Make or Break Summer for the Nets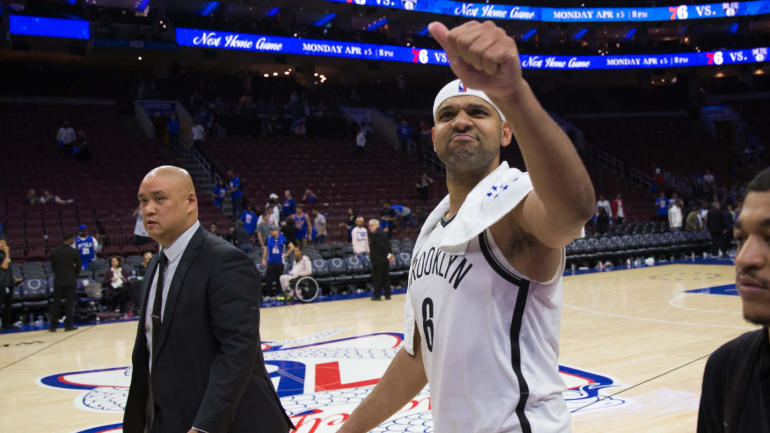 By Matt West
Teams in the NBA are no longer looking past the Brooklyn Nets. Coming off a surprisingly good season, they are finishing with the sixth best record in the eastern conference. Despite their 22-point loss at the hands of the Philadelphia 76ers being our last impression of them, there is still the optimism of a bright future and the potential of top free agents joining the roster.
General Manager Sean Marks and his current administration have done a better job of cultivating talent and creating avenues of improvement through trades, but there are still a few loose ends to be tied up.
Firstly, D'Angelo Russell and how much money will be invested into him. Russell is coming off a career year averaging 21.1 points per game, 7.0 assists per game and 3.9 rebounds per game. D'Angelo has some leverage due to the fact the organization offered a $100.6-million-dollar restricted free-agent tender offer to Otto Porter, who declined and resigned with the Wizards. Russell is an all-around better player both statistically and physically.
Secondly, Brooklyn absolutely needs to address Caris LeVert long term future with the team. He is eligible for an extension this summer and will make $2.6 million next season before getting an extension or testing free agency. LeVert is Brooklyn's best two-way player when he's healthy. How much will he get?
Lastly, GM Sean Marks needs to find a way to get rid of Allen Crabbe's expiring $18.5 million which will require the organization to ultimately give up draft picks or maybe a promising young player. The Nets have multiple draft picks: No. 17, 27 and 31 in the second round. Marks will have to be flexible and strategic to see where things go.
This summer is going to be an intriguing next step for the Nets organization. GM Marks has previously expressed confidence that Brooklyn can attract big free agents, with the team's winning ways and player-friendly atmosphere. Will they give D-LO a maximum extension? Sign a top free agent like Leonard or Durant? Keep the core of LaVert, Russell, Dinwiddie and Allen? We shall see. This summer the ball is in Brooklyn's court to be one of the top heavyweights in the association.