Philanthropic Clubs Host Halloween Festivities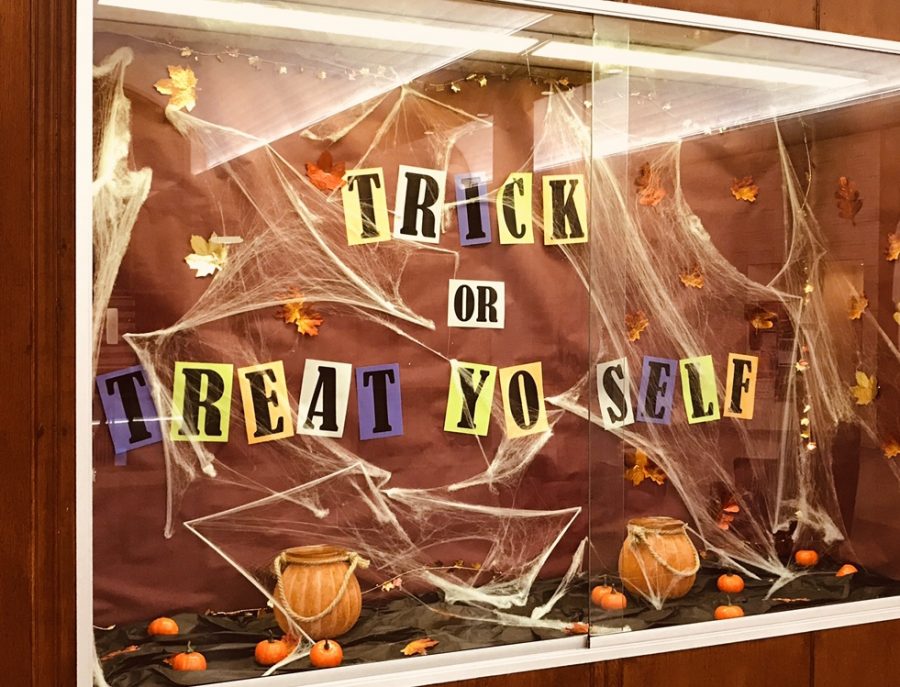 Kristen McNerney, Helen Stevenson
October 30, 2019
Halloween is a time for celebration at Fordham, especially for organizations seeking to fundraise for a cause. Fordham Dance Marathon (FDM), Up 'til Dawn and Special Olympics are all hosting their own events on campus to raise money for their parent organizations.
Each year, Residence Hall Association (RHA) and FDM host the Trick-or-Treat Trot, a 5k run benefiting the Andrew McDonough B+ Foundation, which provides financial assistance for families dealing with pediatric cancer.
Executive President of RHA Kimona Dussard, FCRH '20, said that children battling cancer, also referred to as "B+ heroes," are invited to join Fordham students on campus and dress in costume.
Dussard said that this year's event will include a costume contest and raffle, writing Halloween cards to the children, and spooky face painting.
Dussard said she expects a large turnout, since RHA and FDM teams include a combined 100 students, plus friends, B+ heroes and their families in attendance. The event is just one of the many FDM fundraisers throughout the year.
Up 'til Dawn, an organization that raises funds and awareness for St. Jude's Children's Research Hospital, also hosted a Halloween-themed event, the No More Cancer Rally.
Executive Director of Up 'til Dawn Katelyn Cody, FCRH '21, said that the rally is an event held each semester nationwide by various college organizations to help meet their fundraising goals before the culminating event in March.
Cody said that the name of the rally is a play on words in relation to the "No More Chemo" party that each patient at St. Jude's has upon completion of their treatment.
"By raising money for research funding and patient care through the Up 'til Dawn program, our goal is for there to be a day in which every child diagnosed with cancer gets to have their 'No More Chemo' Party," she said.
Cody said participants also complete challenges on their laptops to spread awareness for the cause and seek donations from friends and family members.
Special Olympics will host a Halloween field day to support the Special Olympic athletes in New York City.
According to Bridget Malloy, FCRH '20, president of Special Olympics, it is the first time the club will host a Halloween-themed event. They will have bocce ball and corn hole tournament on Edward's Parade with a social afterwards.
Halloween is usually an excuse to scare and frighten – but the university community has taken it upon themselves to use the holiday as a way to fundraise. Representatives from FDM, Up 'til Dawn and Special Olympics agree, in part, on the allure of the holiday for their events: the decorative possibilities.
"Halloween is a great time for a fundraiser because it gives us an easy theme for events, and festivities of any kind make it easier to fundraise," Dussard said.
Cody agreed with Dussard's sentiments — planning an event during Halloween allows organizers a cohesive theme for decorations, candy and arts and crafts. But Cody also said that celebrating
Halloween at St. Jude's is a way for patients to take their mind off of treatment.
Malloy said the Special Olympic event is Halloween-themed to add an element of fun within the decorations and layout.
"We are having an Olympic village with pumpkin painting and a spooky photo booth," she said.
For any additional information about these events or organizations, visit the Facebook or Instagram pages of FDM, Up 'til Dawn or Special Olympics.