NHL Trade Deadline Review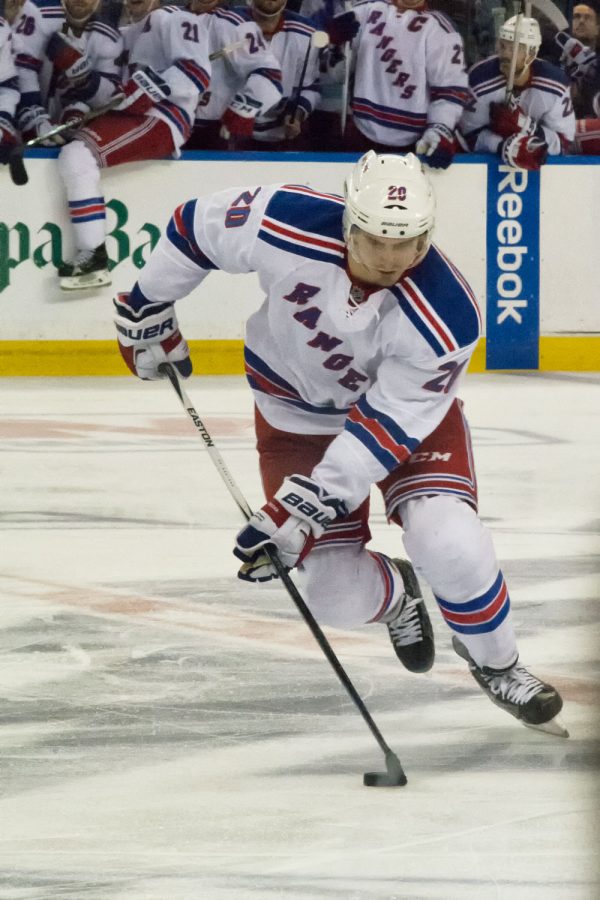 Chris Hennessy, Contributing Writer
February 25, 2020
Monday, Feb. 24 marked the NHL trade deadline A lot of big-time players moved, the biggest name stayed here in New York and a lot of last-minute trades added up for one heck of a deadline
Let's start local.  The biggest news of the day came when the Rangers announced there would be a press conference with president of hockey operations John Davidson before practice.  The rumors were swirling about what the message might be. The first words out of Davidson's mouth were shocking, when he announced that star rookie goaltender Igor Shesterkin and winger Pavel Buchnevich were in a car accident in Brooklyn that sent them both to the hospital. Buchnevich is listed as day-to-day and was "quite shaken up" according to Davidson, and Shesterkin will be reassessed in a few weeks with a "small upper body rib fracture … non-displaced."  This gave two big blows to the surging Rangers, including their budding superstar in net. It will fall onto Alexander Georgiev to carry the team in their unlikely quest for the final playoff spot. The second piece of news was more expected; Chris Kreider signed a 7-year contract extension for $6.5 million a year, ending all trade speculation surrounding him. Right as the deadline hit, they dealt defenseman Brady Skjei to Carolina for a first-round pick. His rookie year excited fans, but he hasn't done much since, making him an easy piece to part with for a solid return.
The Isles made the biggest trade of the deadline when they snagged Jean-Gabriel Pageau from Ottawa for a 2020 first-rounder (top-three protected), a 2020 second-round selection and a 2022 third-round pick if the Isles win the Stanley Cup.  Pageau was widely considered the second-best trade chip behind Kreider, and the Isles paid the price to get him. Many fans were upset about the price, but to give up no prospects and no roster players and still get this top-flight trade piece is a great deal from Islander general manager Lou Lamoriello.  There were also rumors about a trade that would reunite Zach Parise with his former general manager from New Jersey in exchange for Andrew Ladd. It was reported that both players waived their no-trade clauses, and Parise wanted to be on Long Island. No reports surfaced as to why the trade fell through, but both players stayed where they were before. 
Down in Jersey, a bad year meant they were sellers at the deadline.  Andy Greene and Blake Coleman have been gone for a week, add Wayne Simmonds to Buffalo for a fifth-round pick and goalie Louis Domingue to Vancouver for AHL goalie Zane McIntyre.Sami Vatanen headed to Carolina and the Devils begin their off-season preparations.  Some solid pieces came back to Jersey in exchange for these players, and they will have to use them wisely to surround Jack Hughes and Nico Hischier with the right pieces to contend soon. 
Other big trades include Robin Lehner from Chicago to Vegas, Conor Sheary and Evan Rodrigues going to Pittsburgh from Buffalo, Andreas Athanasiou headed from the basement of the standings in Detroit to the thick of a playoff race in Edmonton and Patrick Marleau's cup quest continuing with the Penguins.
No player of Mark Stone's caliber moved this deadline, but 2020 was much more busy than 2019, and the local teams were right in the thick of it.