The Weeknd's New Album Cuts Through the Isolation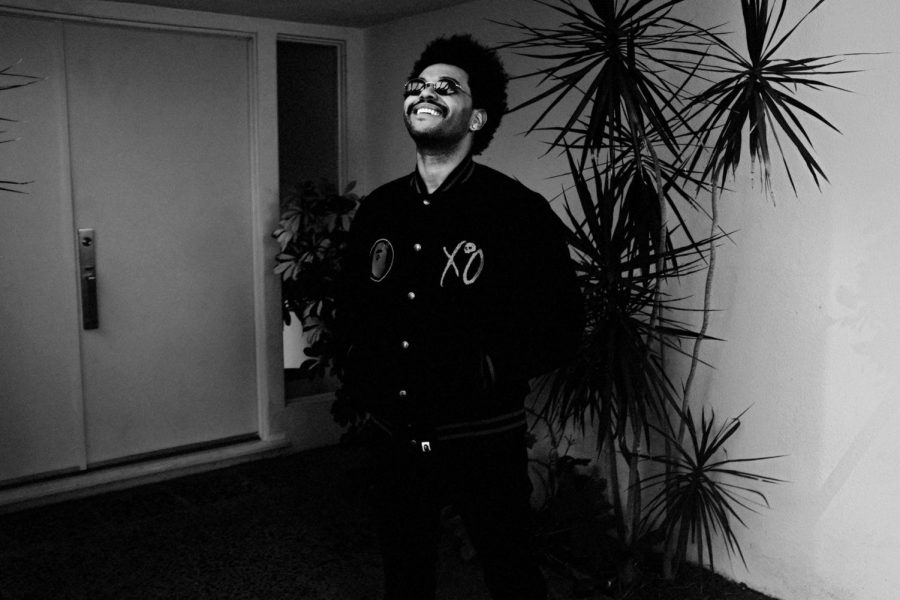 Alexandra Lange, Staff Writer
March 25, 2020
Every album by The Weeknd gives listeners a glimpse into the sad-boy universe of Abel Tesfaye. Often singing about loneliness, failed romance, his inability to love and battles with his inner self, The Weeknd never fails to get his XO fanbase in their feels. At a time in which the streets are all but deserted and people are isolated across the globe, The Weeknd's dark, solitary universe has become more relatable than ever. 
"After Hours," The Weeknd's long-awaited fourth studio album, is a spookily appropriate reflection of the times we are living in. Dark, moody and told from the perspective of a lonely narrator, the album captures the way many of us are feeling in a world filled with anxiety and uncertainty. Although the project's eerily timed drop may seem as if The Weeknd is capitalizing on this bleak moment in time, "After Hours" was long in the making. In fact, it is Tesfaye's most cohesive and fully realized album to date, meshing the pop-noir of his early career with the glitzy '80s nostalgia of his more recent releases.
The Weeknd established himself as an R&B star thanks to three 2011 mixtapes, in which he crafted an entirely new strain of R&B, reveling in his own hedonism and singing in his signature piercing falsetto about despondent narratives. His dark introspection bled into his debut album "Kiss Land," giving Tesfaye cult status among R&B fans. However, it was his 2015 album "Beauty Behind The Madness" that truly made The Weeknd a superstar. Teaming up with Max Martin, arguably the most successful producer-songwriter of the past 25 years, the album spawned several massive singles, including "I Can't Feel My Face" and "In The Night." A year later, he followed up his Grammy-winning album with the pop-centric "Starboy," which was filled with radio-friendly, groove-heavy tracks. This project was followed up by a four-year "hiatus" in which The Weeknd released a low-key EP and embarked on two tours.
"After Hours" is a cohesive blend of all The Weeknd's phases. It strikes a seamless balance between the hazy trap beats of "Kiss Land" and the upbeat '80s synths of "Starboy." The only notable change in Tesfaye's sad-boy persona is the tinge of remorse that runs through his latest project, compared to the cold tone of his earlier tracks. 
Promising his latest release would feature "no more daytime music" and would be "a new brain melting psychotic chapter," The Weeknd begins "After Hours" unexpectedly with a string of quiet, gentler songs. The opener, "Alone Again," is loaded with cinematic, ominous keyboards and twinkling synths, setting the throwback mood for the album as Tesfaye begs his lover to "break (his) little, cold heart." He continues to deal with his loneliness and places the blame for his failed romances on himself on the throbbing, unplugged "Too Late" and the Max Martin co-produced "Hardest to Love."
The project smoothly transitions into "Scared To Live," a slow-burning ballad that interpolates Elton John's "Your Song." The Weeknd touches on his on-again-off-again relationship with Bella Hadid, encouraging his ex to not be afraid to move on while still longing for her when he sings "I should have made you my only / When it's said and done." On "Snowchild," the album's most visceral track, Tesfaye reminisces about life before his come-up: memories of his Toronto childhood, drug-filled teen years and contemporary references to his lack of fulfillment with fame. "Cali was the mission," he says before expressing a desire to leave, displaying his growth from his 2011 song "The Morning" when he sang "Order plane tickets / Cali is the mission" and the 2015 "Tell Your Friends" when he sang "MIA a habit / Cali was the mission."
Side B of the album is packed with pop-bangers, including "Blinding Lights" and "Heartless," which are already among the biggest hits of Tesfaye's career. One of the project's standout moments comes on "In Your Eyes," thanks to the "Careless Whisper"-esque saxophone solo that takes the track to a truly nostalgic level.
The Weeknd returns to his typical cold nature on "Save Your Tears." Although it is one of the most pop-driven songs on the album, it is filled with personal anecdotes. Tesfaye refers to the impact both Hadid and his other famous ex-girlfriend, Selena Gomez, had on him. He acknowledges that his heartlessness in his breakup with Hadid stemmed from the heartbreak he felt when Gomez left him, singing, "I broke your heart like someone did to mine / And now you won't love me for a second time."
The moody album comes to a close with the pulsating title track and then the tragic finale "Until I Bleed Out," in which The Weeknd admits he feels "paralyzed" and "terrified" after giving his entire heart to someone and realizing it still wasn't enough. "I wanna cut you outta my dreams," he cries.
The Weeknd has always been a master at contrasts and is at his finest on his latest project. Smoothly integrating beauty and madness, innovation and commerciality and loneliness and togetherness, "After Hours" is one of The Weeknd's greatest gifts. It is a blinding light amid the worst of situations, distracting listeners from their loneliness and comforting them in the fact that someone else is experiencing the same isolation we all are feeling.