A hobby is something you do in your free time, usually for fun or to relax. Having a hobby is really important for having a balanced life. Hobbies can range from collecting items to playing sports and can be enjoyed alone or with others. It helps us develop new skills, discover our interests, and keep our minds and bodies active. It provides a sense of fulfillment and satisfaction.
Now some people have this common misconception that developing a hobby requires a lot of effort, time, and energy. However, that's not always the case. The good news is there are plenty of fun and entertaining hobbies that are perfect for those who prefer to take it easy and relax without having to put in too much effort.
But For those who are feeling lazy or just don't have the energy to do anything strenuous, finding a hobby that is both easy and fun might feel like a challenge. That's why in this article, we'll be exploring 20 hobbies for lazy people that are actually fun in 2023.
Indoor Hobbies for Lazy People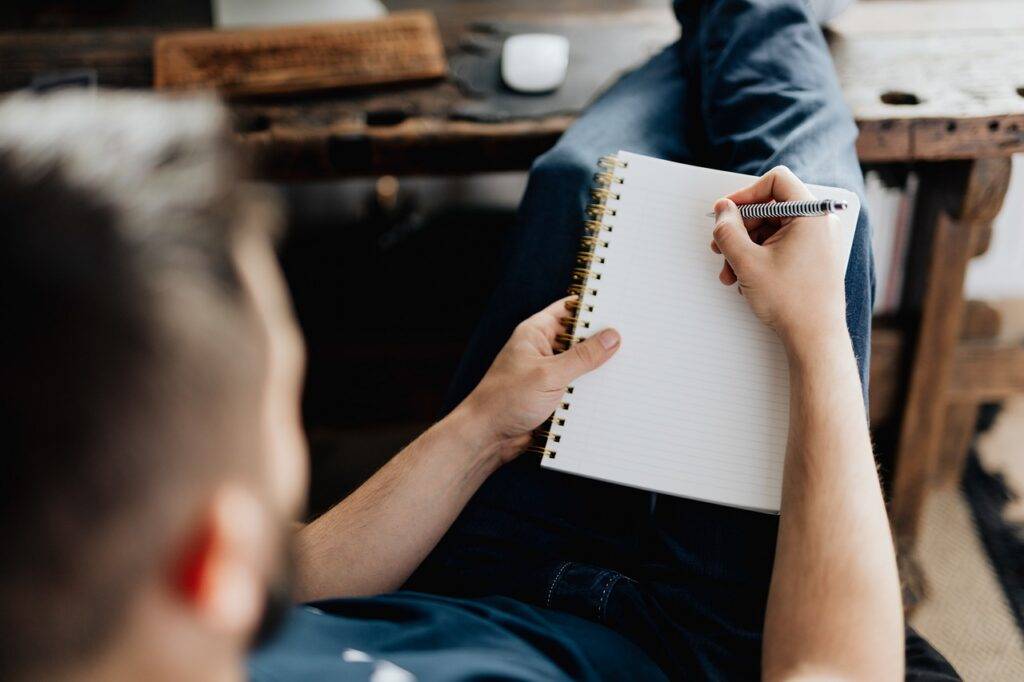 1. Binge-Watching TV Shows and Movies 📺🍿
Binge-watching movies and tv shows are the ultimate pastimes for lazy people. Previously we just got to watch one episode of a show and then wait an entire week for the next one. Now with streaming services like Netflix, Amazon Prime, and Hulu, you can immerse yourself fully in a story and its characters.
So, what are some popular TV shows and movies that are perfect for binge-watching?
Well, Here's my recommendation: if you're in the mood for a classic sitcom, Friends is always a safe bet. Breaking Bad is an absolute must-watch if you're more in the mood for something dramatic and thrilling. Now for those who prefer movies, the Marvel Cinematic Universe or popularly known as the MCU, is a great place to start.
2. Reading Books 📖
Reading books is the ultimate escape from reality and a fantastic way to exercise your imagination. But why is it the perfect hobby for lazy people? Well, think about it: you can enjoy the adventures, romance, and drama that books offer without ever having to leave your comfy bed or couch.
Feeling romantic? Try a classic love story like Pride and Prejudice by Jane Austen or The Fault in Our Stars by John Green. In the mood for some fantasy and adventure? Check out Harry Potter by J.K. Rowling or The Lord of the Ringsby J.R.R. Tolkien. Want to learn something new? Check out Non-fiction books like Sapiens: A Brief History of Humankind by Yuval Noah Harari or A Brief History of Time by Stephen Hawking.
Now let's be real; carrying around a stack of books can sometimes be inconvenient. That's where the Amazon Kindle e-book reader comes in! It's like having an entire library at your fingertips. So next time you're feeling too lazy to do anything, grab a book or your trusty Kindle and lose yourself in another world.
3. Playing Video Games 🎮
Playing video games may seem like a lazy person's hobby, but in reality, it is a rich and rewarding form of entertainment. It can challenge your mind, your hand, and your eye reflexes in ways that traditional media simply can't.
And let's not forget all the social aspects of gaming. Whether you're playing with friends online or competing with players across the globe in a tournament, video games have the power to bring people together and create a sense of community.
So, what video games should you be playing? Well, that all depends on your preferences. If you're a fan of action-adventure first-person shooting games, you can't go wrong with AAA games like Call of Duty. Do you Prefer something a little more laid-back? Animal Crossing and The Legend of Zelda: Breath of the Wild are both perfect for those who like to take things at a more relaxed pace.
And for those who enjoy a good storyline, games like God of War, The Last of Us, and Red Dead Redemption 2 are practically interactive movies.
4. Painting and Drawing 🎨🖌️
Let me tell you something – being a little lazy doesn't mean you can't be creative. Laziness and creativity can totally go hand in hand! Painting and drawing are perfect hobbies for those who like to take them easily. In fact, some of the world's greatest artists were probably pretty lazy too. Painting and drawing let you use your creativity and imagination.
So why not pick up a brush or a pencil and see what you can create? Don't worry if you're not good at art. There are already plenty of beginner-friendly tutorials and guides out there on the internet to help you get started. Maybe you're not going to paint the next Mona Lisa or draw the next Christina's World (although, hey, you never know), but that's not the point. The point is to have fun and express yourself. At least you will have some cool new decorations for your living room or bedroom wall.
5. Listening to Podcasts 🎙️
The popularity of podcasts has skyrocketed in the recent few years. Now it has become a popular form of entertainment. Podcasts offer so many benefits; you can learn something new or get inspired and motivated. You can listen to podcastsanytime and anywhere on a mobile device or laptop. It is a perfect hobby for lazy people because you don't need to do anything except just listen. Just put on your hands free and let the hosts do the talking.
There are so many different kinds of podcasts out there. Some are like documentaries, some are like talk shows, and some are like storytelling. My favorites are The Lazy Genius, This American Life, Dope Labs, and How to Fail. You should check them out if you're looking for some recommendations.
6. Crossword Puzzles and Sudoku 🧩
If you are looking for a hobby that does not requires too much physical activity, crossword puzzles and Sudoku is a perfect choice. But wait, there's more! These brain teasers will help you improve your vocabulary, sharpen your memory, and maybe even make you smarter.
You can find these Puzzles and Sudoku in your daily newspaper, and let's be honest, we all have tried to solve them at least once. Nowadays, it is very easy to find them online. The New York Times also has a daily Sudoku puzzle on its website. There are also mobile apps available, such as the Sudoku: Crossword Puzzle Games app on Google Play Store.
7. Watching YouTube Videos 📺
Watching YouTube can be a great way to pass the time, entertain yourself as well as expand your knowledge across various topics. With a vast array of content available, from educational videos to entertaining vlogs, there's something for everyone. One of the best things about YouTube is that it is free and easily accessible, and you can watch it from the comfort of your home.
To get started, try subscribing to some of the best channels featured on YouTube. For entertainment, consider watching Mr. Beast or Dude Perfect. If you're interested in personal growth, TED Talks or The School of Life might be more of your style. For those who love cooking, check out Tasty or Bon Appétit.
8. Listening to Music 🎵
Everyone enjoys listening to music; it is the ultimate form of relaxation. Whether you're feeling down or just need some background noise to help you concentrate, music is always there to lift your spirits and get you through the day. You can listen to music while on the go, at home, while meditating, or at work. Listening to music has numerous benefits, and it has also been scientifically proven.
It can improve your mood and reduce stress levels. But even in its simplicity, music can be incredibly unique and creative. There are so many different genres, styles of music (pop, rock, jazz, hip-hop), and artists out there. Now with music streaming apps like Spotify, Apple Music, and Amazon Music, there is so much music available at our fingertips you could spend a lifetime exploring them all.
9. Sleeping 💤
Yes, you read it right, sleeping! Did you know that human beings spend as much as a third of their life just sleeping?and I know what you might be thinking, "What's the point of sleeping more when there are so many other things to do?" Well, there are so many reasons for that! Sleeping provides a lot of health benefits to count. Even a quick nap in the middle of the day can do wonders.
It can increase your productivity and creativity. So, don't feel guilty about catching some Z's during your lunch break. Your brain will thank you for it later. In the long term, it's important to develop a consistent sleep schedule. Sleeping is not just for the weak it's for the strong, the ambitious, and the go-getters. Make sleep a priority in your life, and watch as your energy, focus, and overall well-being skyrocket.
10. Meditating and Yoga 🧘‍♂️
Meditation involves training your mind to focus and become more aware of your thoughts and surroundings. While Yoga is a form of exercise that involves stretching, breathing, and holding different poses.
Ugh, exercise? That sounds like a lot of work! But hear me out.
When you meditate, you don't need to do anything at all. All you need to do is sit or lie down comfortably, close your eyes, and breathe. That's it! It doesn't get any easier than that. And the benefits of meditation are truly incredible. Not only does it help you reduce stress, anxiety, and depression, but it can also improve your sleep, increase your focus and productivity, and even boost your immune system.
Plus, it doesn't take a lot of time – even just a few minutes a day can make a big difference. Yoga is one of the most relaxing forms of exercise out there. It's not about pushing yourself to the limit – Yoga is all about gentle body movement and mindfulness.
11. Daydream 💭
Daydreaming is the state of mind where you let your thoughts wander freely, and your imagination runs wild. It's a place where anything is possible. While daydreaming, you can explore new ideas without any consequences. Daydreaming can actually be a powerful tool for creativity and problem-solving. When you allow your mind to wander, you open yourself to new perspectives and ideas that you might not have considered otherwise.
You can imagine new ways of approaching a problem and coming up with innovative solutions. Furthermore, daydreaming can be an excellent form of mental relaxation. Nowadays, in our fast-paced world, we often forget to take a break and give our minds some time to relax. Daydreaming is a way to do just that.
Outdoor Hobbies for Lazy People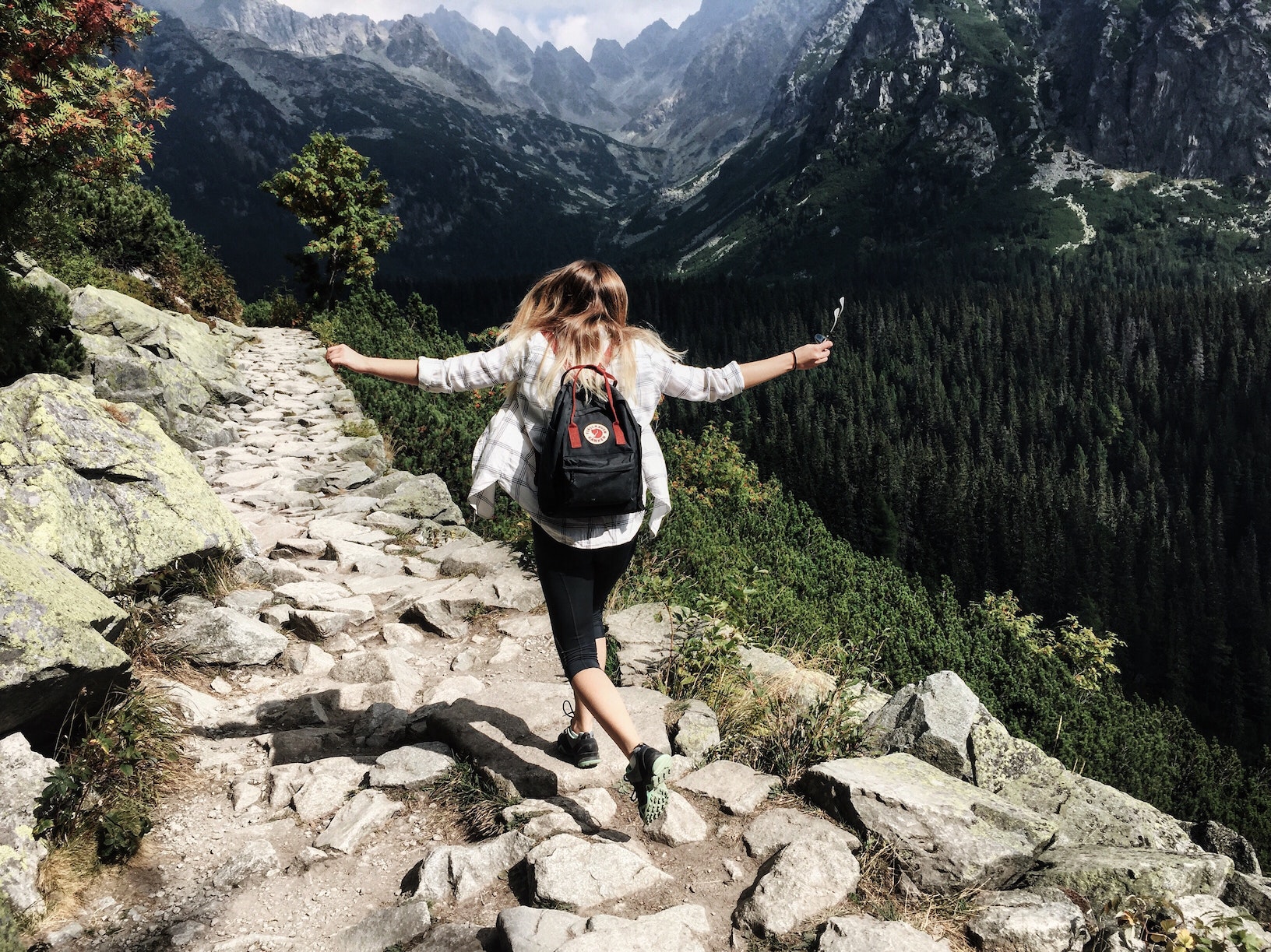 12. Gardening 👨‍🌾
Gardening is the perfect hobby if you are looking for a way to connect with nature. Yes, it does require some manual labor, but don't worry; studies have shown that gardening can be a great way to burn calories, strengthen your muscles, and improve your overall fitness. Moreover, going outside and getting sunlight and some vitamin D is always a good thing.
Gardening isn't just good for your body – it's good for your mind, too. There's something soothing about getting your hands dirty and watching the plants grow. The end result? You will have some delicious veggies or beautiful flowers. And let's not forget the sense of accomplishment you'll have when you harvest your first tomato or arrange a bouquet of freshly cut flowers.
13. Photography and Videography 🎥
Photography and videography are habits no one should skip out on. Is it a beautiful sunset? Or a funny moment with friends? Having the ability to capture these moments is priceless. With the rise of smartphones, everyone has access to a high-quality camera right in their pocket.
Plus, there are tons of easy-to-use editing apps and photo or video editing tutorials out there that can help you turn even the most basic photos and videos into stunning works of art. Sure, memories are great, but they can fade over time. A photo or video, on the other hand, allows you to relive those moments over and over again.
14. Taking Walks 🚶‍♂️
Walking is a low-impact exercise; it puts very little stress on the body. And lazy people might need it more than anyone else. Let's talk about the benefits first: It gets your heart pumping and your blood flowing. It strengthens your muscles, improves your balance, and boosts your endurance.
It's a chance to go outside and enjoy the sunlight and get some fresh air. It can do wonders for your mood. You don't need to go for a 10-mile hike or run a marathon. Just a 15-20 minute walk around the block is enough to find some peace of mind. And the best part? You don't need any fancy equipment, all you need is a good pair of shoes, and that's it.
15. Bird Watching 🕊️
Bird-watching is all about spotting different species of birds and trying to identify them based on their features and behaviors. All you need is binoculars. You see, each bird has its own unique characteristics, from its shape, size, and type of beak to the color of its feathers. Watching birds can improve your focus and attention span.
When you start to pay attention to the birds, you will begin to notice many things that you might have never seen before. You will see how the birds interact with each other and how these birds adapt to their environment. You will also start to appreciate the beauty and complexity of nature. This feeling is hard to put into words.
16. Fishing 🎣
Depending on the type of fishing you're doing, it can be surprisingly a good workout. You may be standing or walking around quite a bit. You will also be carrying gear and casting your fishing line repeatedly. And if you're lucky enough to catch a big fish, you'll be putting those muscles to work as you reel it in. Fishing can also be a great way to bond with friends or family members.
It's a chance to spend some quality time together. And if you're fishing with someone more experienced than you are, you'll have a great opportunity to learn and pick up some new fishing skills. Coastal areas, Freshwater lakes and ponds, Rivers and streams, and Deep sea are a few suggestions for where to go fishing. Be sure to check with your local wildlife agency to make sure you're fishing legally and responsibly.
17. Picnicking and Camping 🏕️
Picnicking and camping are two of the finest habits everyone should have. The benefits are worth it. What better place to enjoy a snack than out in nature? Picnicking is a great way to slow down and appreciate the simple things in life. Moreover, it's a great way to spend time with friends and family. It is also very inexpensive; just pack up some sandwiches and, a few cold beverages, a cloth to sit on, and you're good to go!
Talking about camping, There's nothing quite like falling asleep under the stars with nothing but the sound of the crickets and the wind. Camping is a great way to escape from the hustle and bustle of daily life and reconnect with nature. Plus, camping is the best time to lie down and stargaze. Coming up next…
18. Star Gazing 🌃
Lay down under the open sky and admire the vastness of the universe. In today's world, we spend so much time indoors staring at the artificial lights of TV and Mobile screens. But when you go outside and look up at the stars, you're reminded of just how small we are in the grand universe. The beauty of the night sky can be incredibly therapeutic for the mind and body.
If you live in an area with dark skies, you might have to walk a bit to find the perfect spot. This is a great way to get some fresh air and stretch your legs. You should also invite your friends or family to join you for a stargazing party. If you want to learn more about the stars and constellations, You can download the Star Walk or SkyView App on your smartphone. It will help you identify the constellations.
19. Geocaching 🔍
Geocaching has gained a lot of popularity in the past few years. This hobby has turned the world into a treasure hunt game. In Geocaching, people hide containers called "geocaches" or "caches" at specific locations marked by coordinates all over the world. Other participants try to find the geocache using the GPS coordinates, take the cache and replace it with a new one for someone else to find. Geocaching is a great way to connect with other like-minded people.
There's an entire community of Geocachers; You can participate in group events, meet-ups, and even online forums. Finding a Geocache is not always easy. Some caches are hidden in plain sight, while others require a bit of puzzle-solving and code-breaking to discover. Think of it as a global scavenger hunt that gets you off the couch and into the great outdoors.
20. Cloud Watching 🌥️
Cloud-watching is simply observing the various shapes, sizes, and movements of clouds in the sky. It is like watching nature's very own TV show where the scenery is always changing, and the actors are never the same. As you observe the clouds, you may see all sorts of shapes, like a dragon, a ship, or even a giant banana. Your imagination is the only limit. It's a great way to relax and enjoy the beauty of nature.
Conclusion
Even if you are feeling a little lazy, there are a lot of different types of hobbies that you can try. Always remember the best way to find the perfect hobby is to experiment with new things. Don't be afraid to step out of your comfort zone. You should always try something new because you never know; you might just discover a new passion within you that you never knew you had!
We hope that with the list of 20 hobbies that we have provided, you will explore new areas of interest and find a perfect hobby for your leisure time. Do you prefer to stay indoors? Or love to venture outdoors? There's a hobby on this list for everyone. You don't need to be an expert, just pick one and give it a try.
So, which of these hobbies are you going to try out in 2023?
Let us know in the comments below!
FAQs
What Are the Benefits of Hobbies for Lazy People?
Hobbies can be beneficial for those who tend to be less active. It helps to reduce stress and provide relaxation. In addition, it can have a positive impact on all areas of your life. Examples include reading books, listening to music, podcasts or audiobooks, photography, and gardening.
Can Lazy People Have Outdoor Hobbies?
Yes, lazy people can absolutely have outdoor hobbies. In fact, outdoor hobbies can be a great way to motivate yourself to get outside and move around. One of the most popular outdoor hobbies is hiking. You should also try taking long walks around the neighborhood, especially when the weather is nice.
What are Some Hobbies that Don't Require much effort?
Reading, Drawing, and Watching Movies and TV Shows are some hobbies that do not require much effort. Reading can be a relaxing and enjoyable way to pass the time. While drawing allows for a bit of creativity and self-expression, even if you don't consider yourself an artist.
What are Some Hobbies that Can Be Done Alone or With Others?
Gardening, Walking, and Stargazing is some highly recommended hobbies that can be done alone or with others. You can involve your family or friends in the process and make it a fun group activity.
What are Some Hobbies that Can Be Done Indoors and Outdoors?
Hobbies are a great way to spend your free time, and there are plenty of options that can be enjoyed both indoors and outdoors. Meditation, Yoga, Day Dreaming, Listening to Music, and Photography as some examples of hobbies that can be done both indoors and outdoors.