Are you aspiring to become an amazing, highly-paid, and sought-after illustrator? Do you want to sharpen your skills in illustration and make the most of your talent? Look no further, as we have the best selection of courses to help you become a pro illustrator.
Here are the 10 best online illustration courses for 2023 that you can take to level up your skills and take your talents to the next level.
Read on to get an insight into what to expect with each course.
List of Best Online Illustration Courses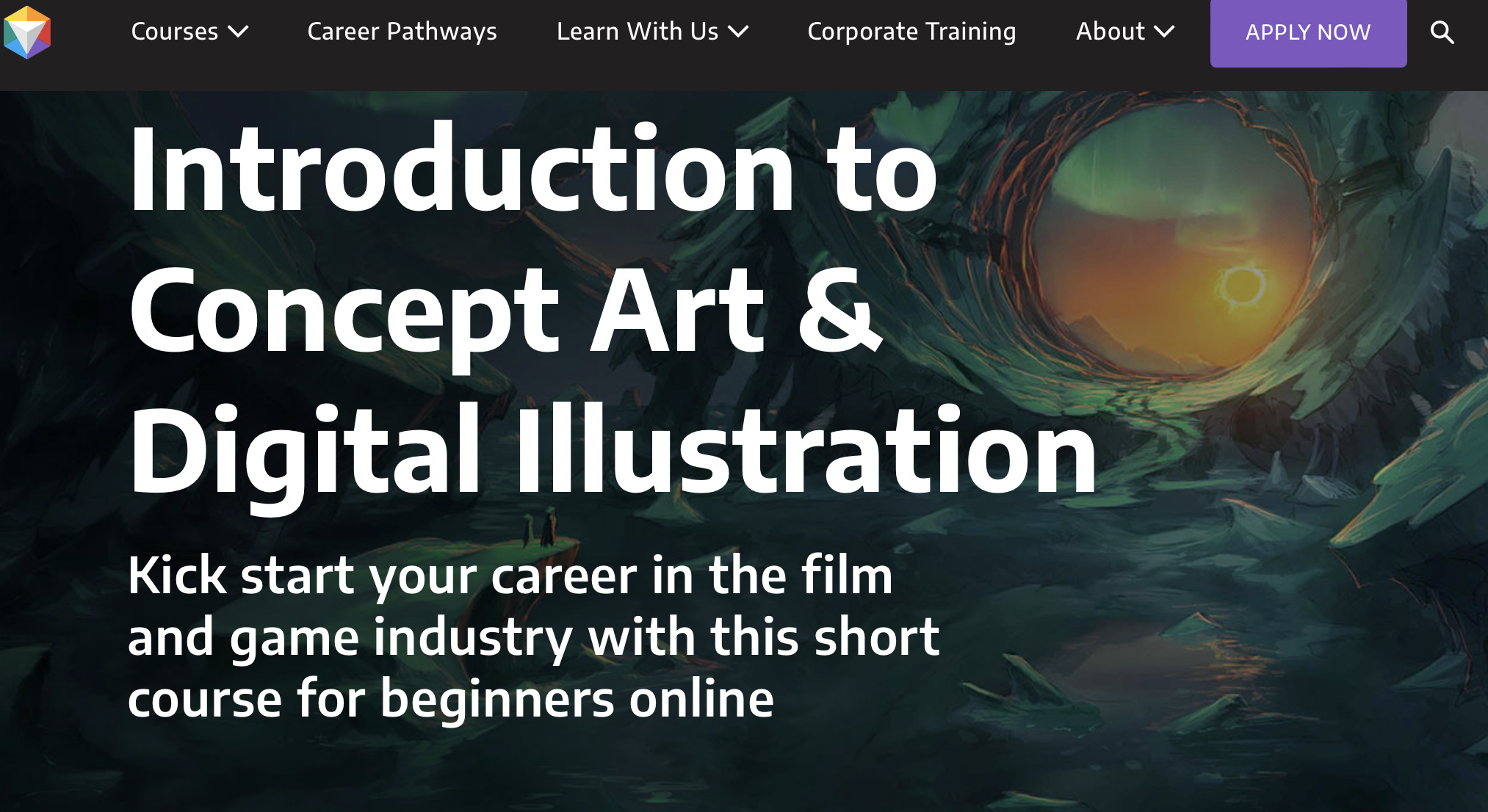 If you've always wanted to work in the film and video game industries but have no prior experience, this online illustration course is your ticket. In this course, you will study concept art and digital illustrations from a highly experienced and award-winning industry mentor, as well as the foundations of digital painting. So whether it's an idea for a film or game, book cover art, or trading card graphics, you can learn how to accomplish it all.
CG Spectrum offers more advanced courses as well; once you graduate from this course, you can pursue the Advanced Illustration Course to add an edge to your skills and progress further in your career. 
You have 2 options to enroll in this course; you can either choose a small class and indulge in the fun, collaborative environment while still getting plenty of personalized feedback. 
Price: Paid
Duration: 3 months
Certificate: Available
Skill Level: Beginner
Prerequisite: Solid drawing skills
Video: Weekly online class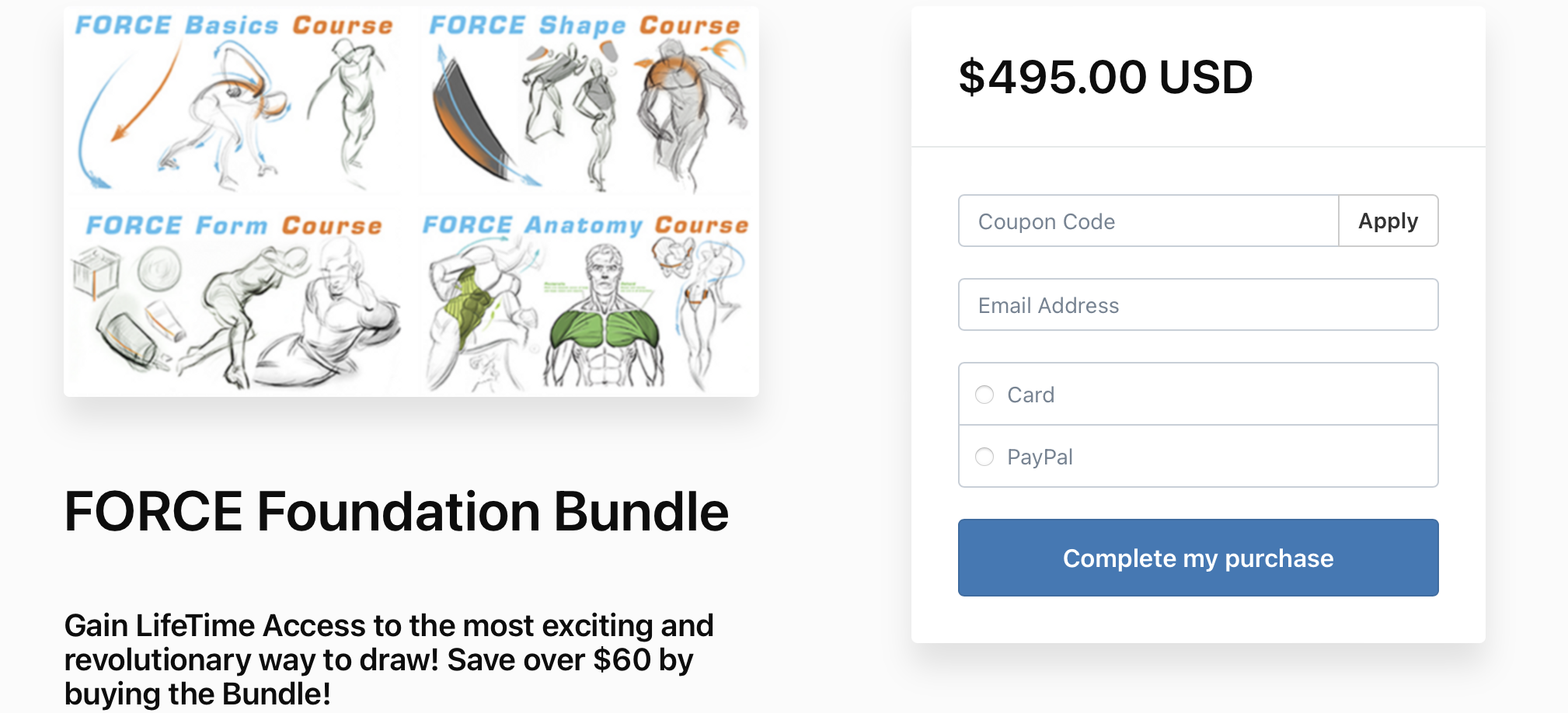 This highly engaging and accessible package consists of 4 courses, all of which are meant to help you establish a strong foundation and progress to more advanced parts of digital drawing. With this comprehensive online illustration course, you'll master everything from the fundamentals to anatomy to help you launch a successful career in the design business.
The 4 courses in this bundle include FORCE Basics, FORCE Form, FORCE Shape, and FORCE Anatomy, each priced at $140 and available to be bought individually. In addition, the platform offers many other resources available for your online wherein you can dive deep into a particular branch of digital illustrations and grow your skills.
Moreover, you can also become a member of the FORCE Community by paying a small monthly or yearly fee, and you can get an all-access pass to the platform's offerings.
Price: Paid
Duration: Self-paced
Certificate: NA
Skill Level: Beginner to Intermediate
Prerequisite: NA
Video: On-demand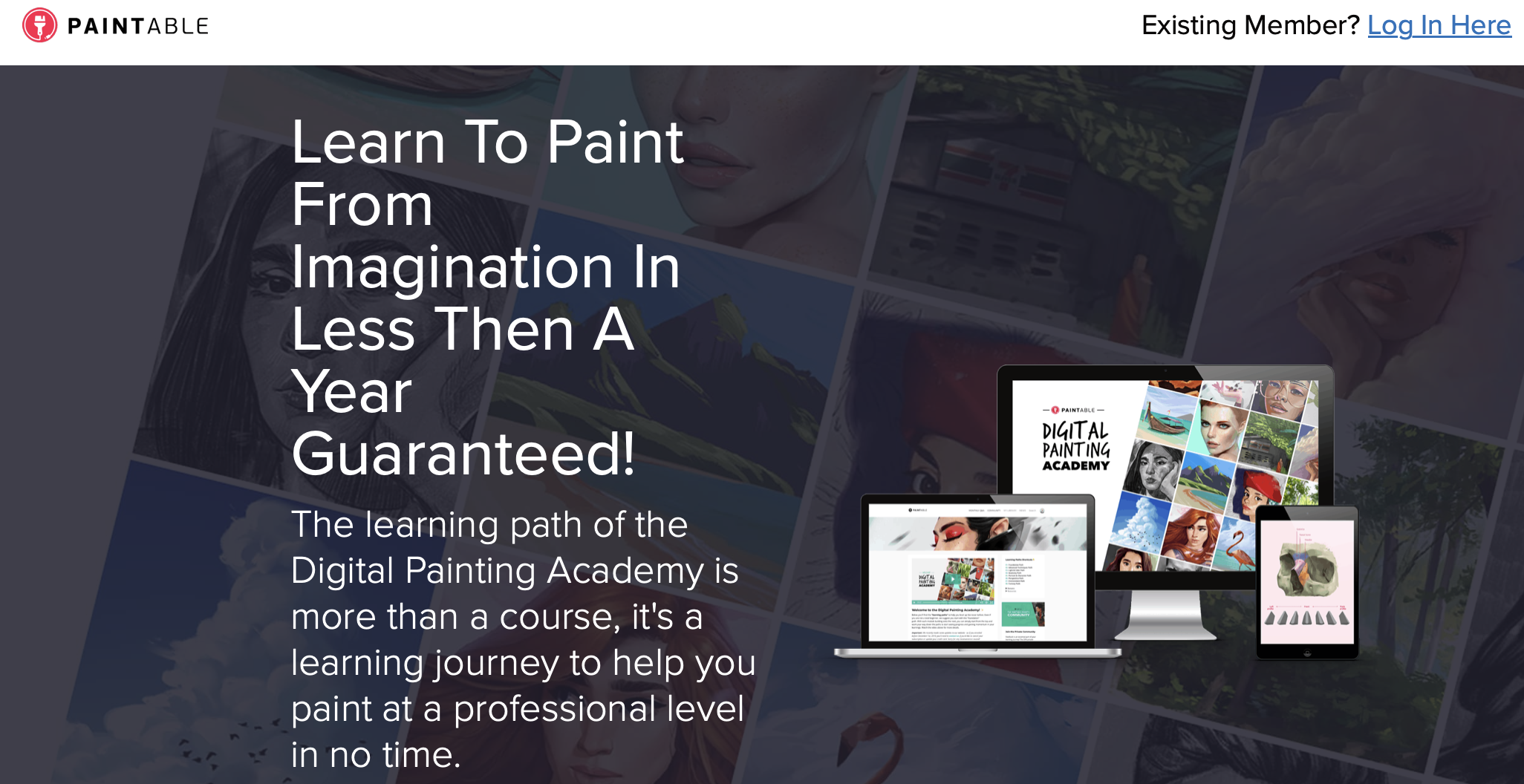 No matter where you are in your digital painting journey, the clear learning path, deep dive library of tutorials, 300+ video lessons, and monthly Q&A sessions from Digital Painting Academy's membership are all you need to paint at a professional level and take your career to the next horizon. 
You'll learn key skills like sketching, proportion & measurement, rendering and lighting, and building a good workflow, fixing mistakes, and pushing your style through a series of fun, project-based classes. You'll be able to paint landscapes and foliage, design epic dragons, and paint special effects like glowing cinders, flashing spells, and fiery explosions, as well as create your own powerful brushes and use them to add details and textures and progress towards making anything from observation and imagination.
Whether you are a complete newbie with zero knowledge about the software workspace or at an advanced or skilled level, this is just the place for you where you can learn the art of digital illustration from the ground up.
Price: Paid
Duration: Self-paced
Certificate: Available
Skill Level: Beginner to Professional
Prerequisite: Tablet
Video: On-demand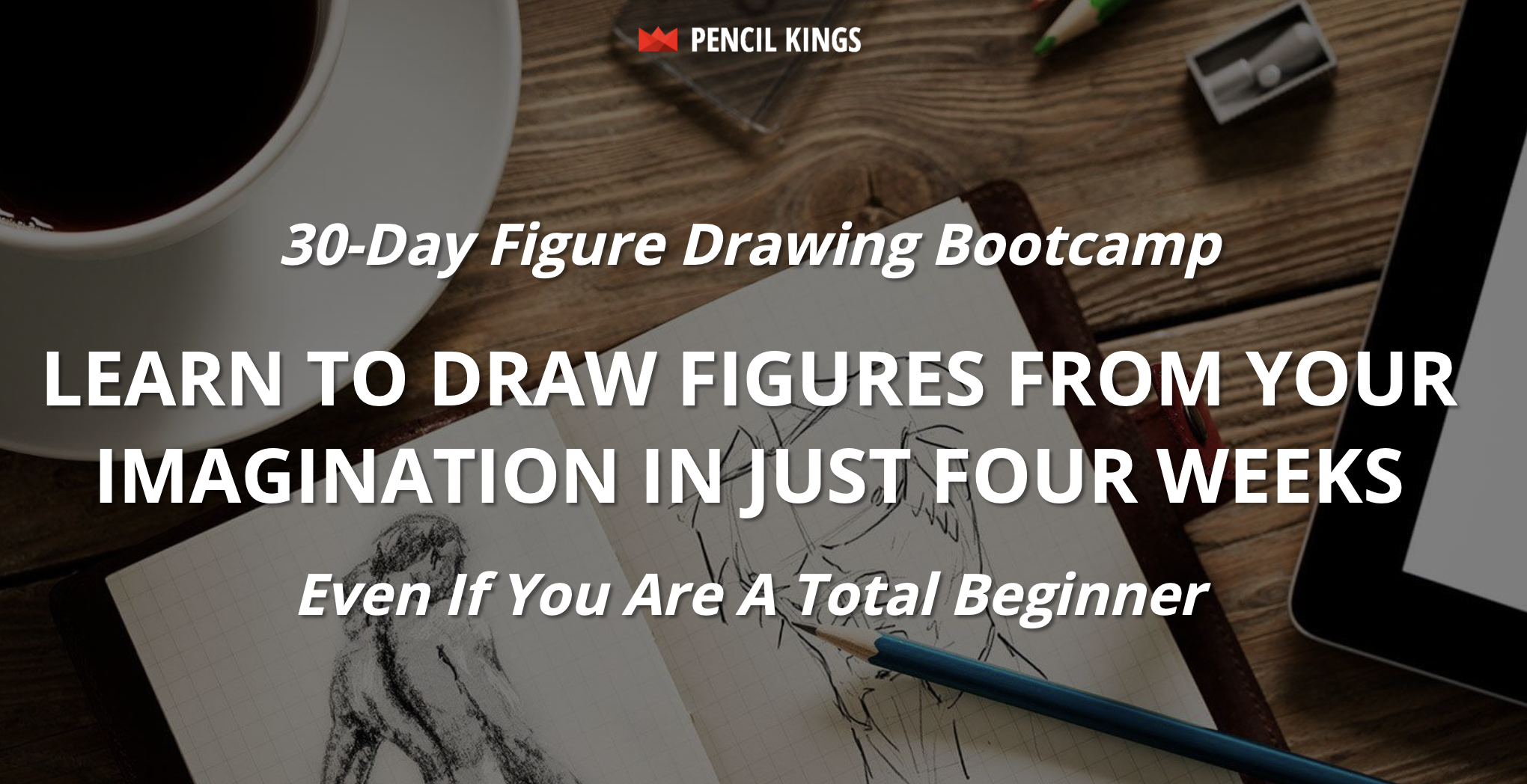 Want to improve your figure drawing abilities and sketch any character from life or your imagination? If so, you've come to the right place. This online illustration course has taken techniques from some of the best sellers on figure drawing and simplified them to remove all the unnecessary details and focus solely on what you need to know.
This is the course for you if you want to learn how to draw figures in perfect proportion, grasp anatomy, and eventually start drawing pictures from your imagination, regardless of your skill level. You'll begin with 'The Stickman' approach and will have covered: posing, proportion, anatomy and muscles, heads, hands, and feet, foreshortening, putting figures in a context, and drawing figures from your imagination by the end of the boot camp.
The portal offers numerous other courses, including 30-Day Shading Drawing Bootcamp, 30-Day Perspective Drawing Bootcamp, and many others, depending on your needs, capabilities, and skill level. 
Price: Paid
Duration: 1 month
Certificate: NA
Skill Level: Beginner to Professional
Prerequisite: NA
Video: On-demand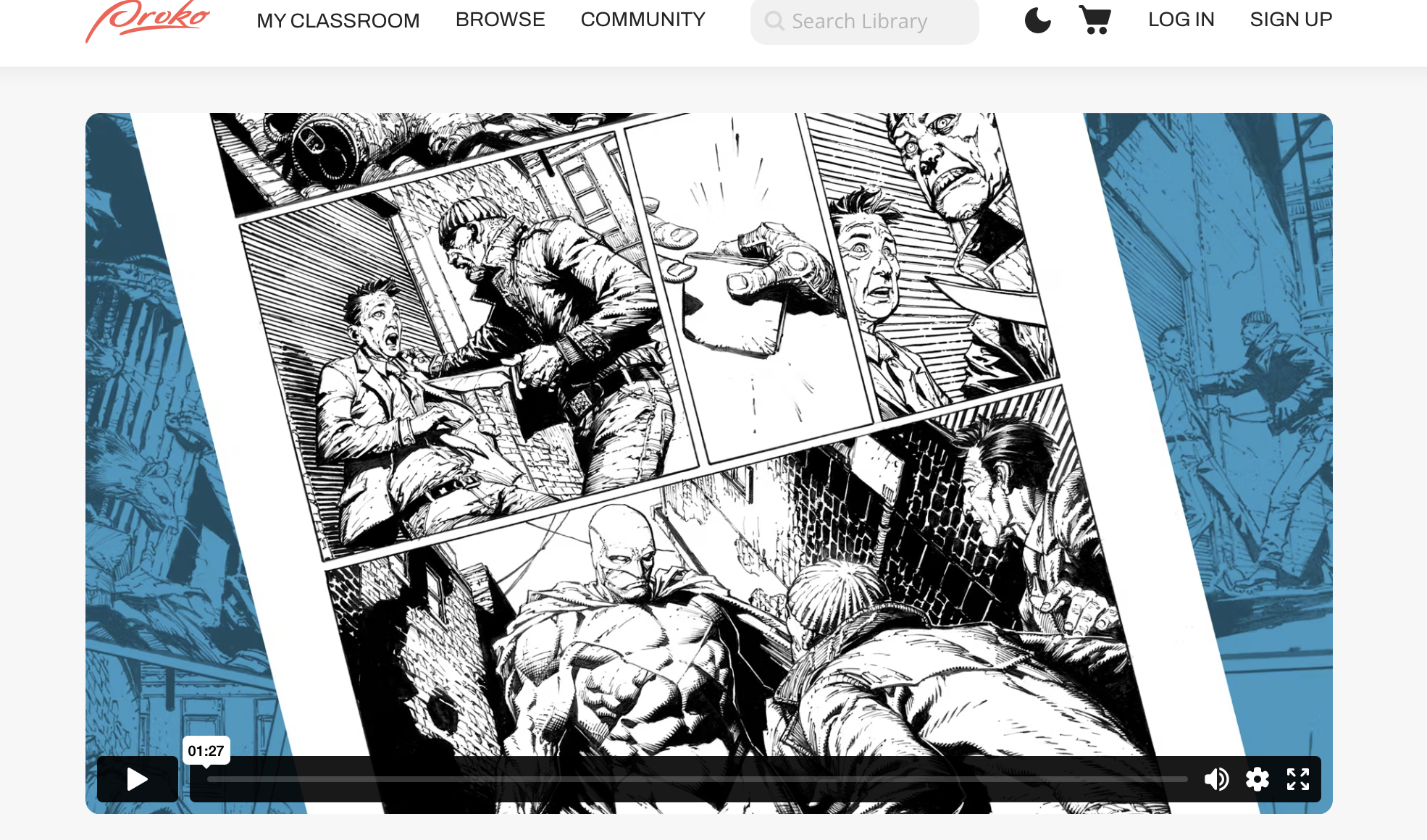 This online illustration course will teach you how to create a whole comic page from zero! You'll learn about the various steps of creating a comic, from reading and understanding the screenplay through layout and design and concluding with all the elements that will make your comic enjoyable to read. You'll also get crosshatching tutorials that you can easily use for your project.
This course, broken into 32 informative video lessons, will cover the fundamentals of scripts and layouts before progressing to line weight, shadows, and rendering. At the end of this course, you will have all of the know-how to create your own comic pages that are on par with what the experts do.
Proko also offers you a range of courses, such as Digital Painting Fundamentals, Portrait Drawing Fundamentals, and Character Design Monster Lab, among many others, that will help you master digital illustration and take your career as a professional illustrator to the next level. 
Price: Paid
Duration: 11 hours
Certificate: NA
Skill Level: Beginner to Professional
Prerequisite: NA
Video: On-demand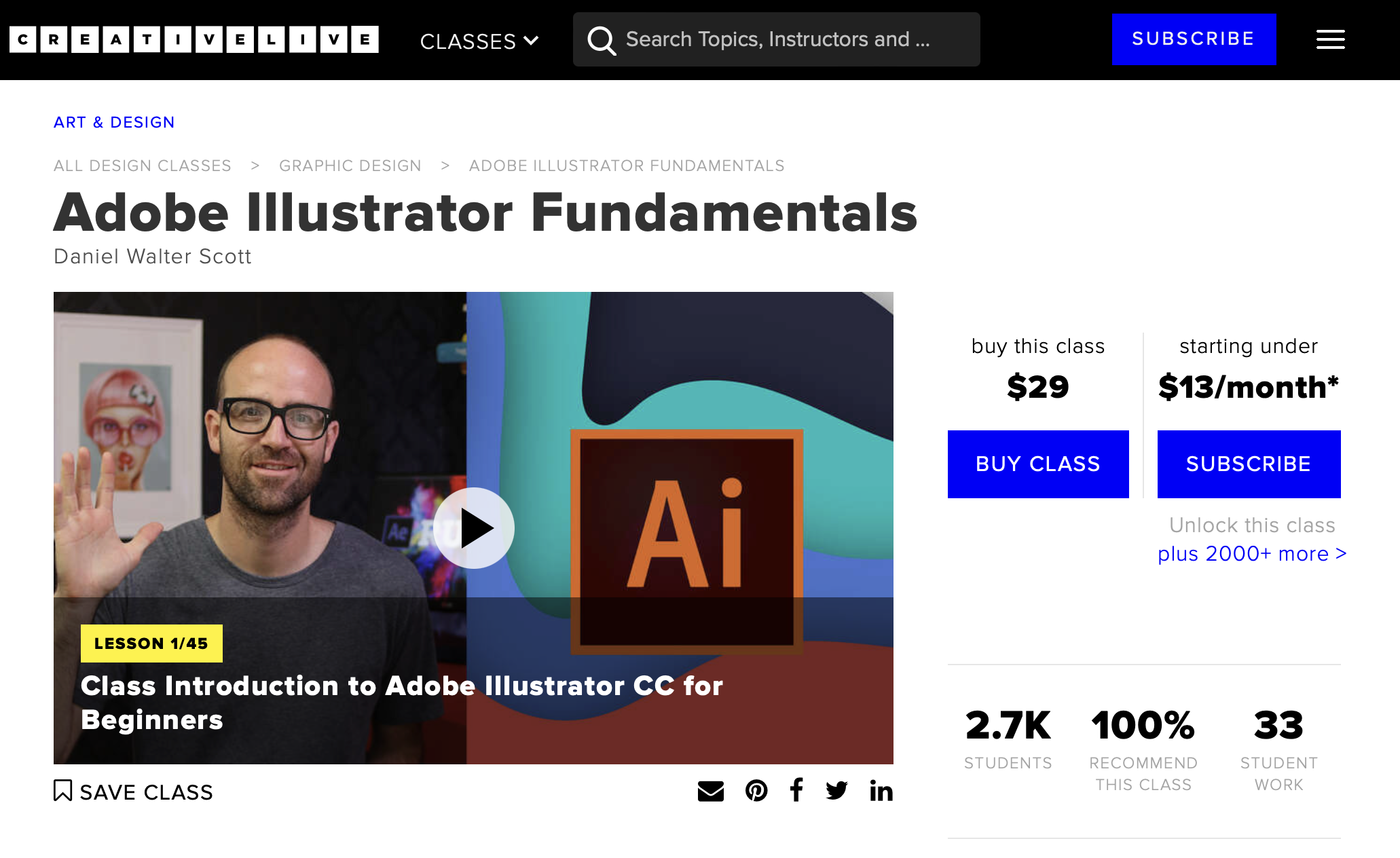 This lesson covers all of the Illustrator fundamentals, such as drawing with shapes and lines, comfortably utilizing tools like curves, brushes, pen and pencil, and typefaces, understanding RGB and CMYK, advanced masking, and saving and exporting your drawings.
The session is chock-full of hands-on, real-world projects that you can use right away to create your portfolio and enhance your career as a designer. At the end of each module, you'll be given a quiz to test your knowledge.
By enrolling in this course, you will be able to progress from novice to expert Illustrator practitioner as you work through the chapters of this online illustration program.
Price: Paid
Duration: 5+ hours
Certificate: NA
Skill Level: Beginner
Prerequisite: NA
Video: On-demand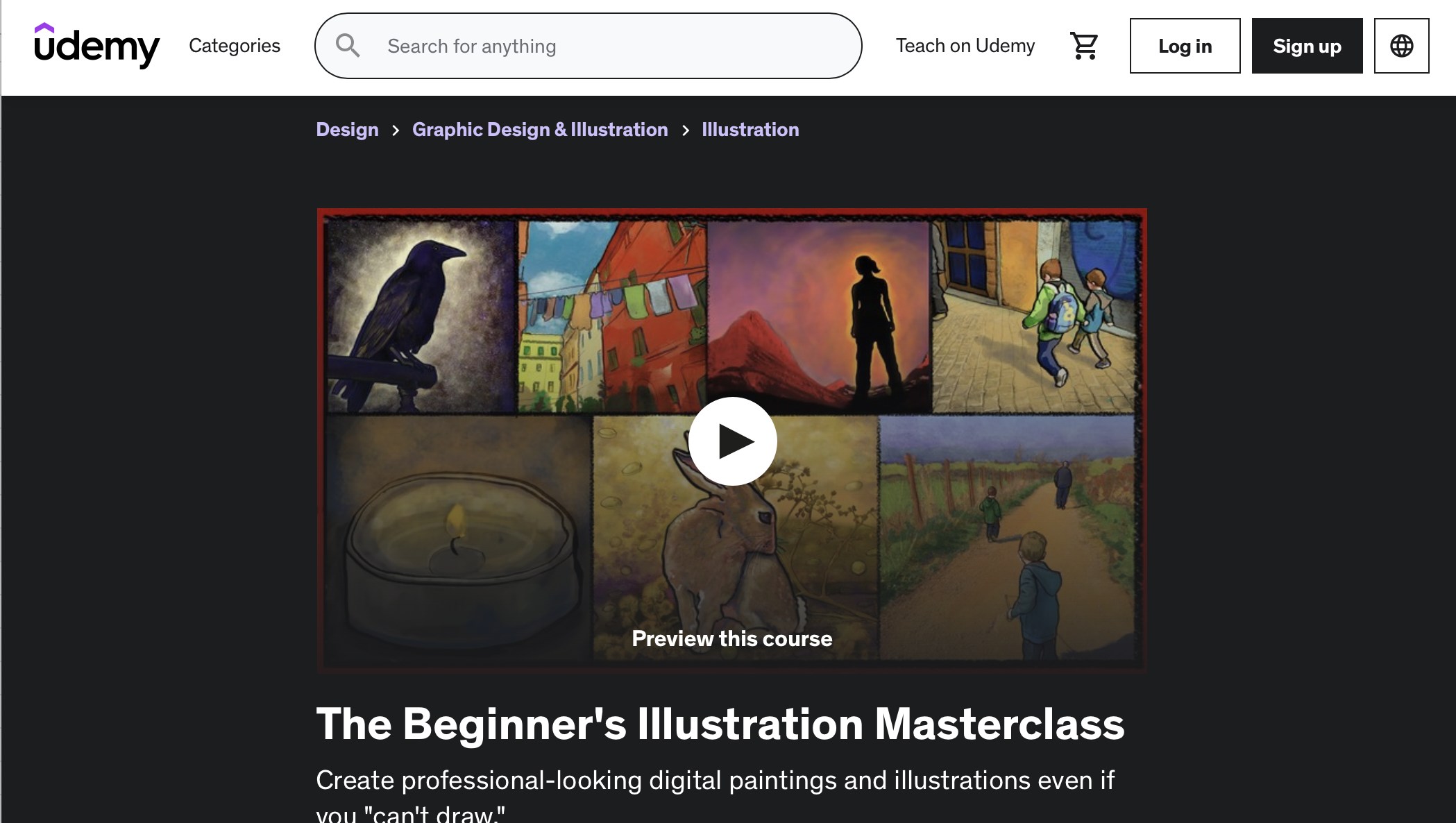 This quick and simple course for beginners will teach you how to create original, custom digital paintings and illustrations in just a few minutes using Adobe Photoshop, Illustrator, and/or Gimp (or any similar program) that look professional and can be used online, in videos and animations, or for print purposes such as a poster, letterhead, or even a T-shirt or other products.
Make your own original digital graphics and drawings and build abilities that will allow you to start generating money by creating professional-looking images for others. Using free online tools, you'll learn how to generate and maintain your OWN unique photographs for your website, blog, eCourse, eBook, presentations, or social networking sites in a discreet and professional manner.
The best part is you have a 30-day, 100% money-back guarantee with no questions asked, so you have nothing to lose. So, empower yourself now by enrolling in this digital painting course!
Price: Paid
Duration: 4 hours
Certificate: Available
Skill Level: Beginner to Advanced
Prerequisite: NA
Video: On-demand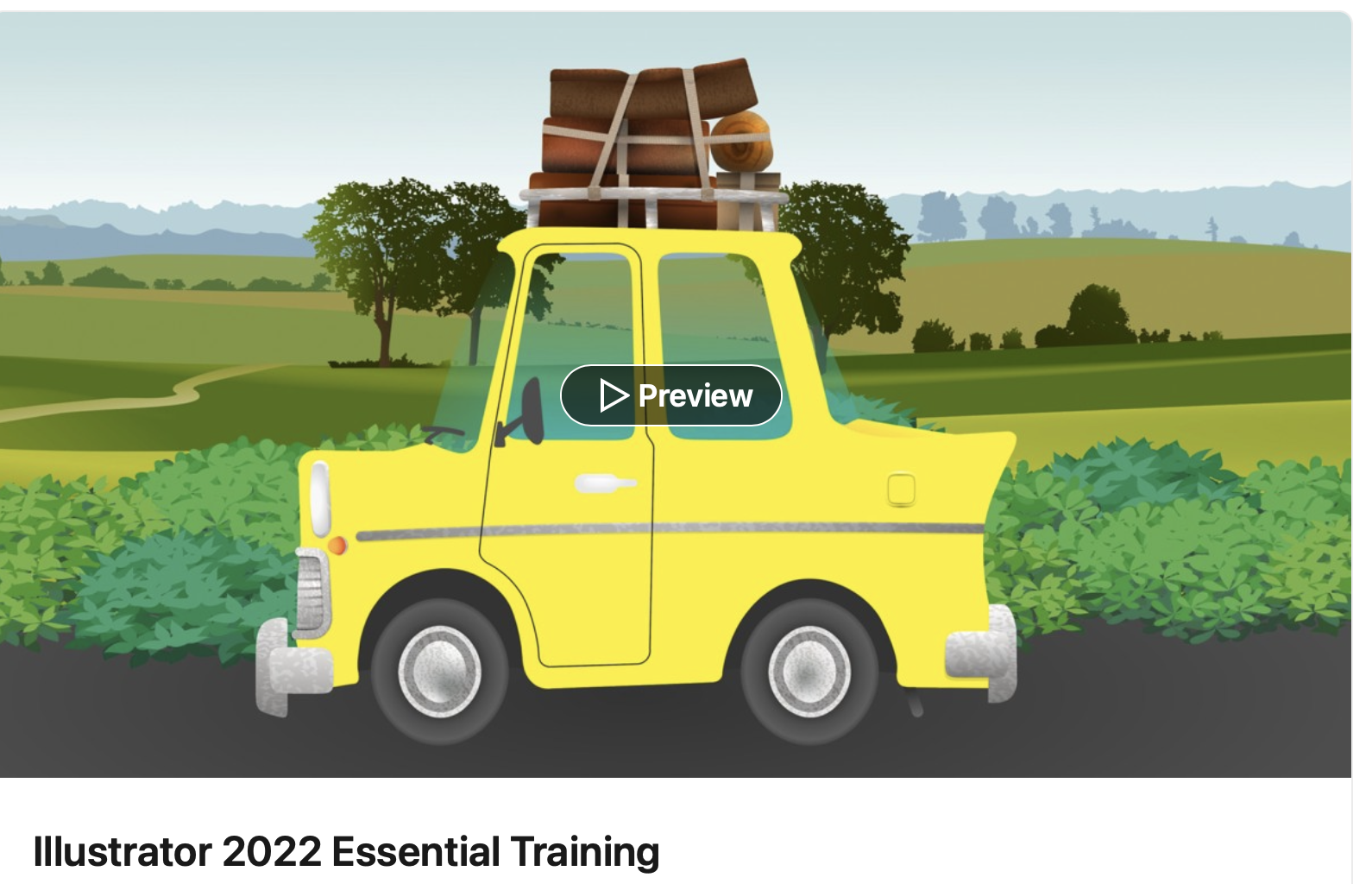 This course covers fundamental principles and approaches that may be used in any workflow for print, online, or assets that will be used in other applications. Instructor Tony Harmer will teach the fundamentals of Illustrator 2022, including workspaces, layers, shapes, and 3D effects.
You'll learn basic vector graphics, including paths, strokes, and fills, as well as how to use Illustrator's fundamental drawing tools. In this online illustration course, the lecturer walks through combining and cleaning up routes as well as grouping and layering them.
Further text editing, color theory, expressive brush sketching, effects, and utilizing Illustrator on both a PC and an iPad are also covered in this course. 
Price: 1 month free
Duration: 6 hours
Certificate: Available
Skill Level: Beginner
Prerequisite: NA
Video: On-demand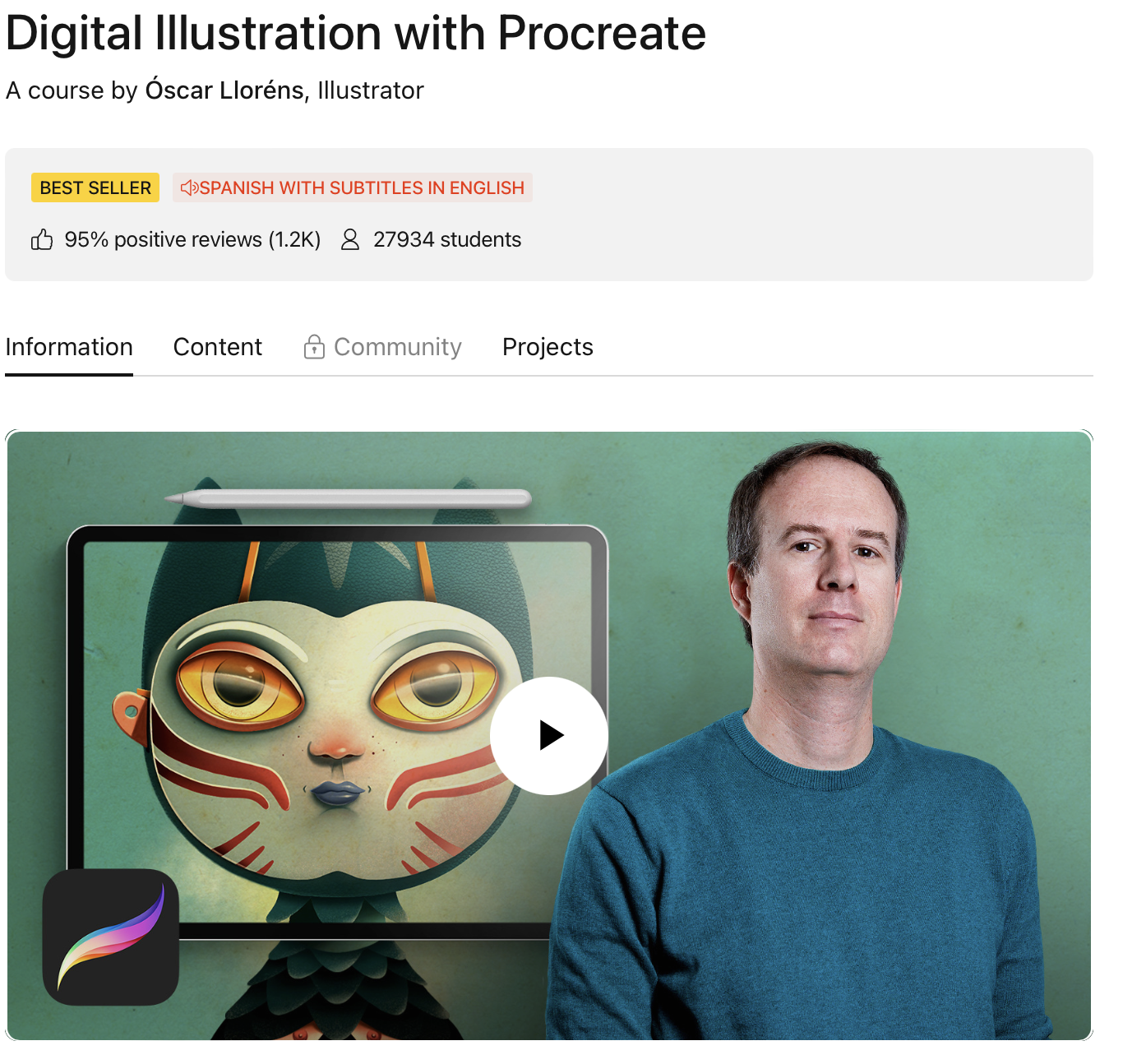 This course will teach you how to get started with Procreate by learning about the app's key features and creating drawings entirely on an iPad, from the rough sketches to the finished, high-resolution version to deliver to the customer. You can learn about each tool and explore the app's user interface with the help of this course.
Before adding the initial colors, you will first draw an image using a few special characteristics. To give your drawing depth, you will next apply light and shadows and make a few minor detail adjustments. Finally, Óscar will walk you through Procreate 5's upgrades, including its new interface, new Brushes, and capabilities like Animation, Clone, and Color near the conclusion of the course.
The instructor will next demonstrate which elements he prefers the most to facilitate rapid and effective work on your part. 
Price: Paid
Duration: 2 hours
Certificate: NA
Skill Level: Beginner
Prerequisite: NA
Video: On-demand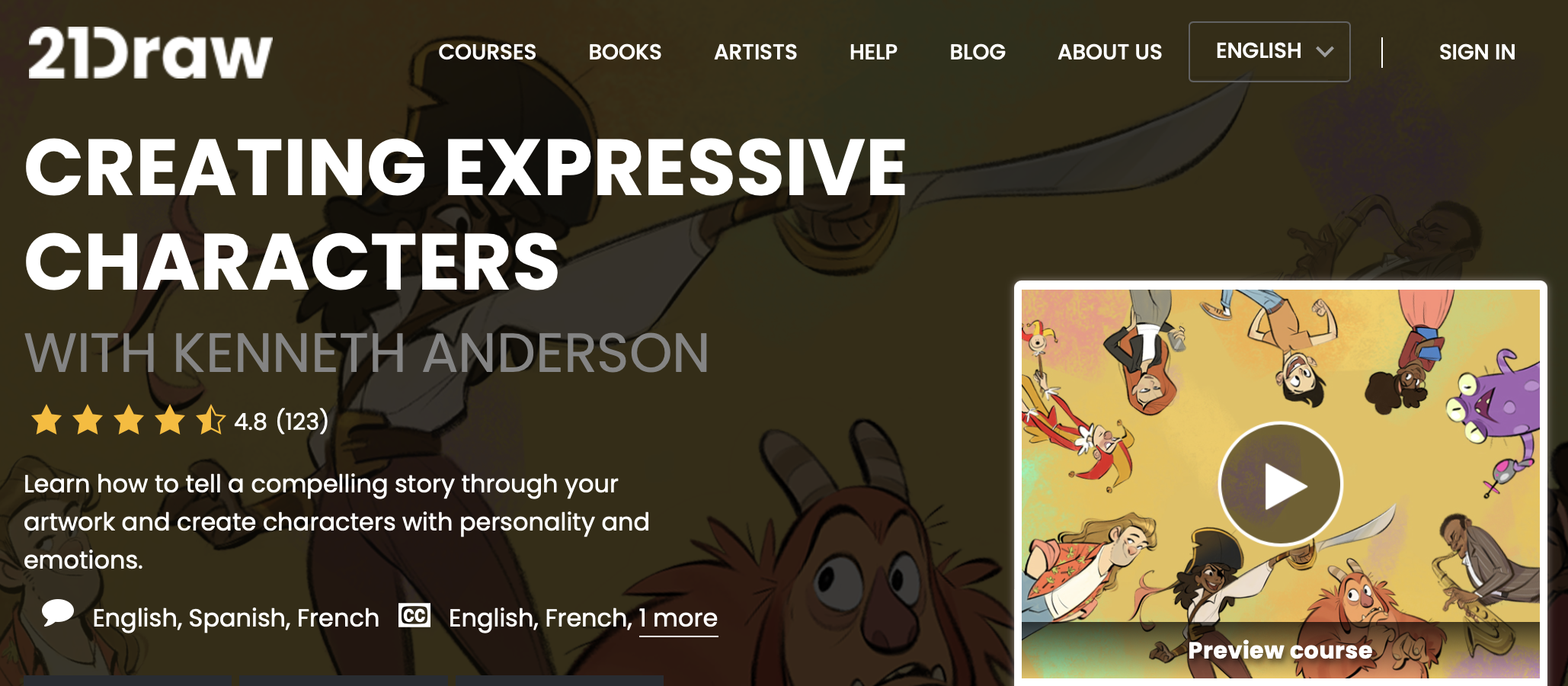 Join this intriguing course if you want to discover how a professional artist approaches that! All the key ideas for constructing expressive stances, movements, and emotions are explained by Kenneth. Also, he offers a tonne of useful advice on how to draw intriguing characters, including how to depict hands, the face's structure, how to squash and stretch, and more!
At the end of the class, you'll witness a thorough demonstration of Kenneth creating a distinctive character and outlining his approach so that you can understand how all these ideas may be applied to your artwork.
D1 Draw has a suite of online illustration courses that are designed to help you at various stages of learning digital illustration. Lighting + Shading: Make Your Art Shine, Introduction to Stylised Characters, and Fundamentals of Character Design are some of the great courses available on the portal. 
Price: Paid
Duration: 2 hours
Certificate: Available
Skill Level: Beginner
Prerequisite: NA
Video: On-demand
Conclusion
In conclusion, the 10 best online illustration courses in 2023 can help you to explore this wonderful art form. From foundational courses to more advanced options, there is something for everyone. Whether you're just starting out or have been doing this for a while, taking one of these courses can help you improve your skills, refine your craft, and create awesome art pieces.
With the right amount of dedication and hard work, you can achieve amazing results in your illustrations. So, why wait any longer? Get started today!