With rapid technological advancement and the introduction of remote jobs, people have never been the same. Isn't it? Well, we are talking about the jobs people can do alone and get highly paid. Doesn't it sound valuable?
According to the people, choosing careers where you work alone and earn a handsome amount has set an impressive growth by 2023. As an individual, you can see the fantastic benefits of working as your own boss.
In 2023, a corporate career can be very daunting for any aspirant. That is why most individuals are switching to work alone, creating their set-up to eliminate the work pressure and salary basics. But what makes a job easy? I guess a low-pressure and enjoyable role. And to make that happen, you need to know what exactly to do, like which career you should choose to work completely stress-free.
So, if you are looking for inspiration and insight, here are the top 24 at-home high-paid jobs listed to choose from.
1. Writer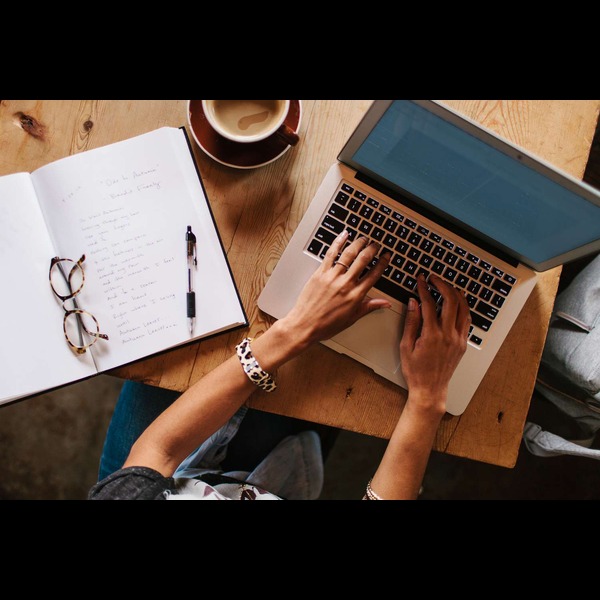 This job is perfect for anyone who wants to start something of their own just being at home. For most people, writing is a hobby. But by that time, most of them carry it as their profession. Because writing is something you can start anywhere, anytime you want. And if you want to work as a freelance writer, you can fix your working hours and charge accordingly. According to statistics, the charge per hour starts from $30.
2. Digital Marketer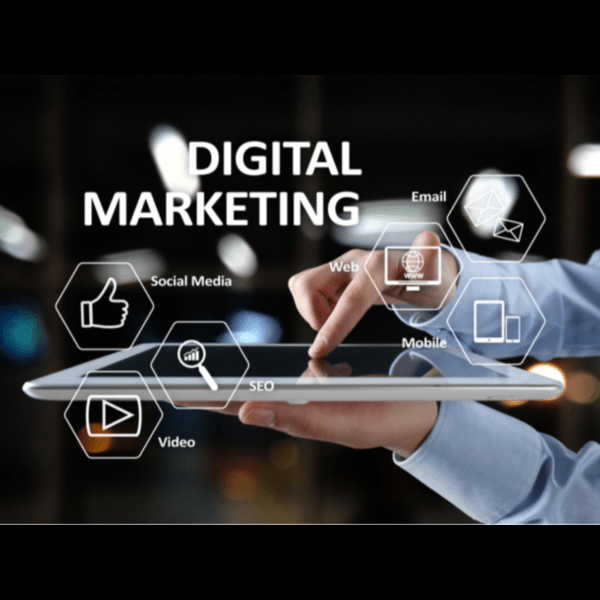 With unified benefits, digital marketing is a rewarding career. One of the best things about this career is that there is n number of opportunities for digital marketers working alone. Having long-term exposure and solid income, you can work independently from any location with all your creativity. Digital marketing skills include writing and communications skills, conversion rate optimization, off-page and on-page SEO, and how to perform keyword research. However, the charge per hour is $15-$50.
3. Programmer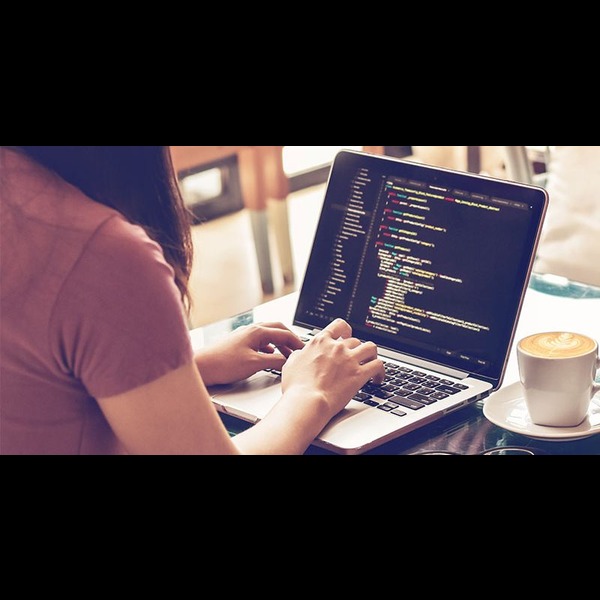 Developing skills in programming is not an easy job. But that does not mean you require a full-time 9-5 job to do it. With all your ease and comfort, you can do it according to your availability. Being the most lucrative skill, it offers unlimited opportunities for creative ideas that get you a handsome amount. And if you put your brain more into this creative career, you can easily be the boss of your programming world. The programmer's hourly charge is $35 and increases according to the requirement and experience level.
4. Caretaker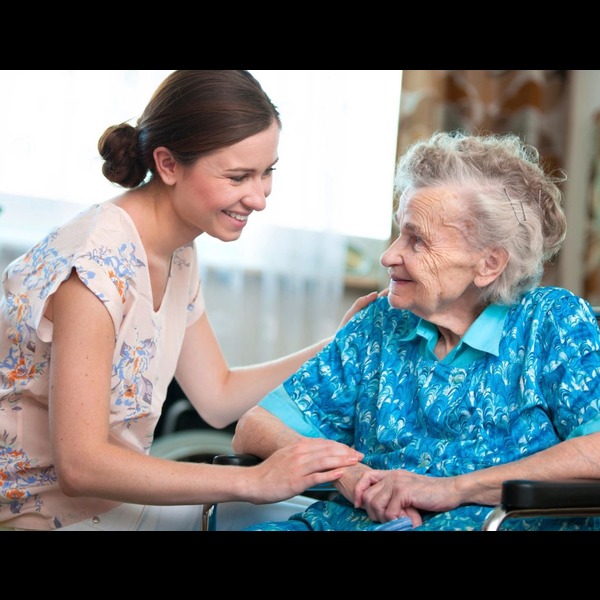 With the increasing demand for at-home care services, caretakers are responsible for the development and supervision of old ones as well as small children. Instead of moving to healthcare centers or any nursing homes, you can visit a specialized resident and earn a good amount. The skills you have learned can be used in a healthcare facility if starting your own business is your ultimate choice. It's a great way of making money while allowing yourselves flexible hours. You can easily earn $24 per hour.
5. Telemarketer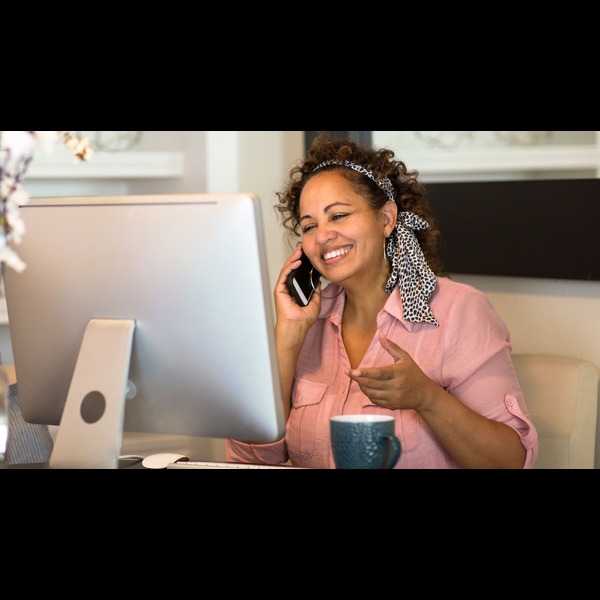 Having excellent interpersonal skills, you can start your career as a telemarketer. You only need amazing communications, a charming personality, a computer and headset, and a stable internet connection. With all those things, you can work from anywhere you want to. Adding to it, an outstanding script can make you move faster. Earn $10 per hour by adopting this as your career.
6. Personal Trainer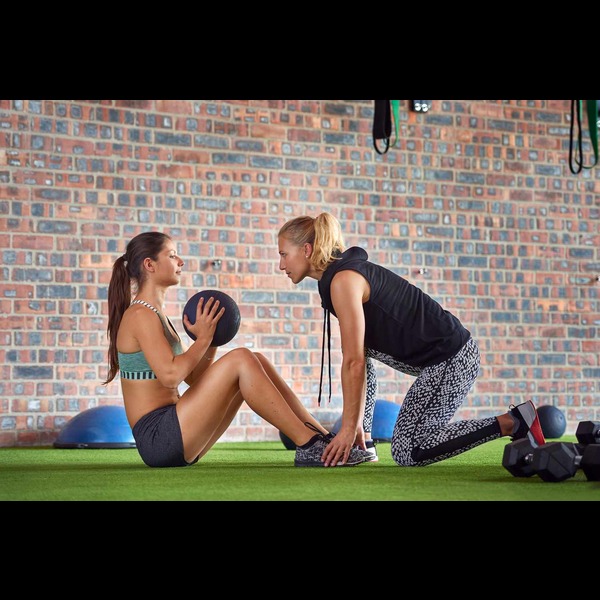 Fitness lovers and those who enjoy helping others achieve their goals may find personal training a good career choice. You can work independently as a personal trainer to help people stay fit and motivated. Being one of the most physically demanding jobs, you require knowledge and skills to perform effortlessly. Everything should be taken care of, from preparing workout programs and helping clients meet their fitness goals to providing proper guidance while using that gym equipment. And while doing so, you can earn $19 per hour.
7. Personal Stylist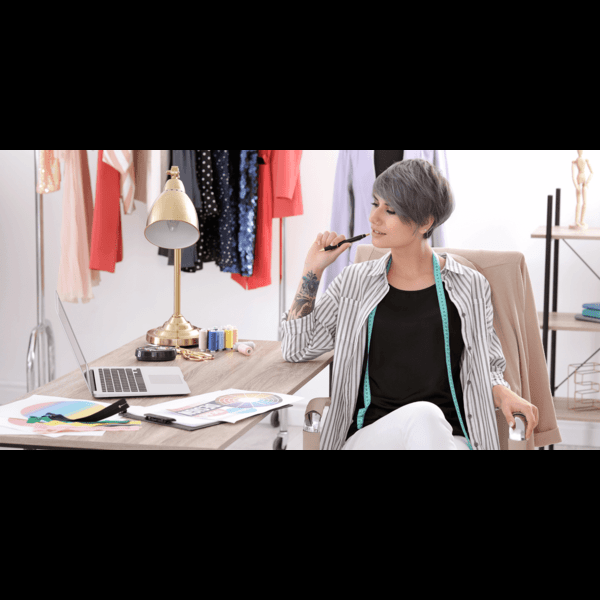 Not everyone is a fashionista. So, to help fewer stylist souls, you can make your career as a personal stylist. Because curating someone's wardrobe is one of the most challenging jobs one can manage to do independently. Having the relevancy of working in the retail world and being familiar with stylish methods and products, you can do wonders. You can be your boss with an hourly income of $20.
8. Makeup Artists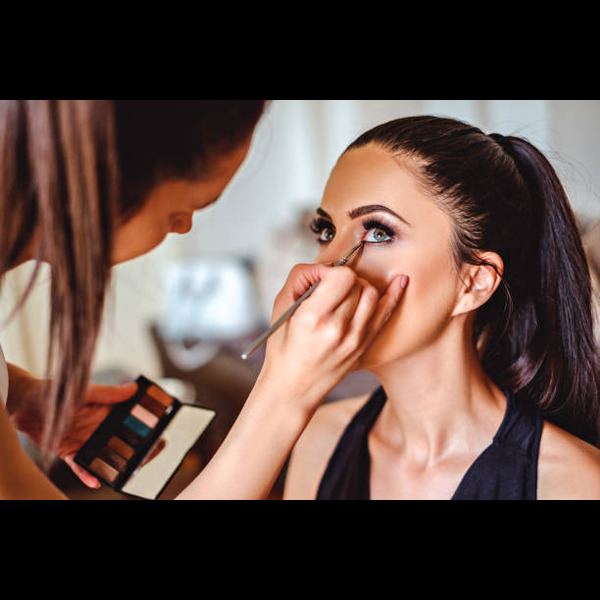 Makeup Artist is now the most in-demand job. With the increasing trend of beauty and makeup, it is always the best career where you work alone. To get started, you need to do basic and advanced makeup courses, or else you can follow some excellent makeup channels to get ideas. But you won't be able to do it without proper practice, even if you know. Providing a wide range of makeup styles for different occasions, you can increase your monthly income quickly from $5-$45+ per hour.
9. Food Blogger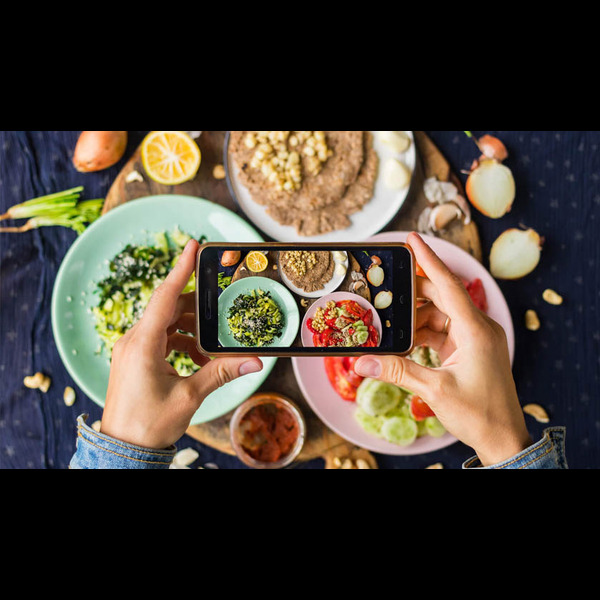 Food Blogging is not just preparing food and posting it in your blog. If you want to start your career as a food blogger, then you must know how to build social media connections, develop new recipes, record them, connect with brands, and much more to make a name for yourself and earn well. It is something that any age group can do easily with a little bit of knowledge of social media handling. With your innovative cooking and promoting techniques, you can earn $24 per hour.
10. Social Media Manager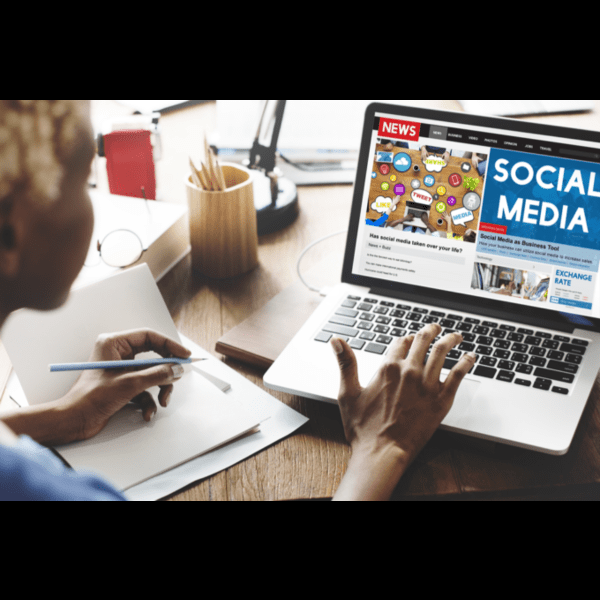 There is an increasing demand for social media managers as businesses across the globe use social media to reach their target customers. So you can efficiently work as a social media expert if you have a wide range of expertise in building social media strategy, content creation, customer service, social networking, and data analysis and reporting techniques. Choosing a career as a social media manager can make you grow well and get paid hourly for $25-$50.
11. Online Tutor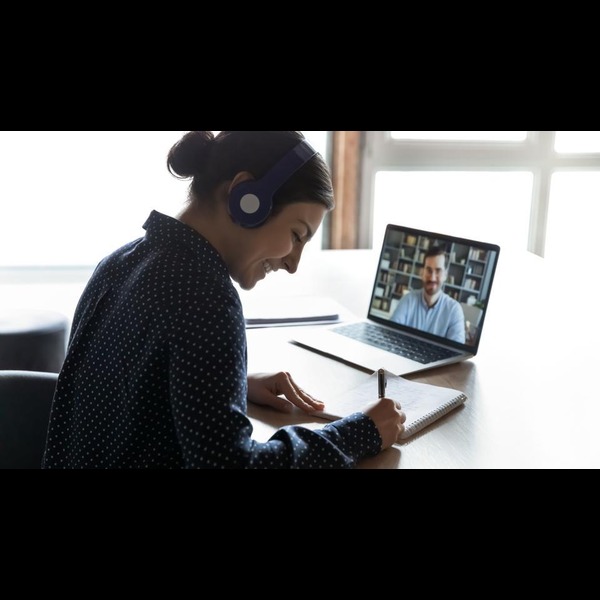 Online education has set a tremendous benchmark just after the pandemic, as has the online tutor. Most families prefer more while hiring an online tutor instead of moving their kids out. So for that, you must have primary expertise in communication skills and subject expertise, and then you are good to go. This rise in digital platforms can make you get $15-$40 per hour.
12. Dietician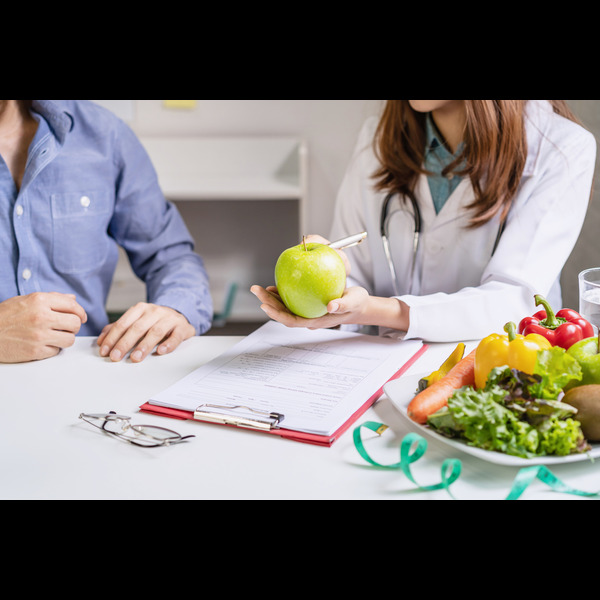 Maintaining a good diet is quite tricky. That is why people prefer to go to a fitness center instead of controlling their food intake. But due to a heavy schedule, it becomes difficult to move to a gym. At the place, a dietician comes into the frame. Choosing a career as a dietician is always the best way to help people make healthy decisions about food and lifestyle. In this position, you can work independently, having strong analytical, communication, and organizational skills. Working as a dietician can make you earn $25 per hour.
13. Website Developer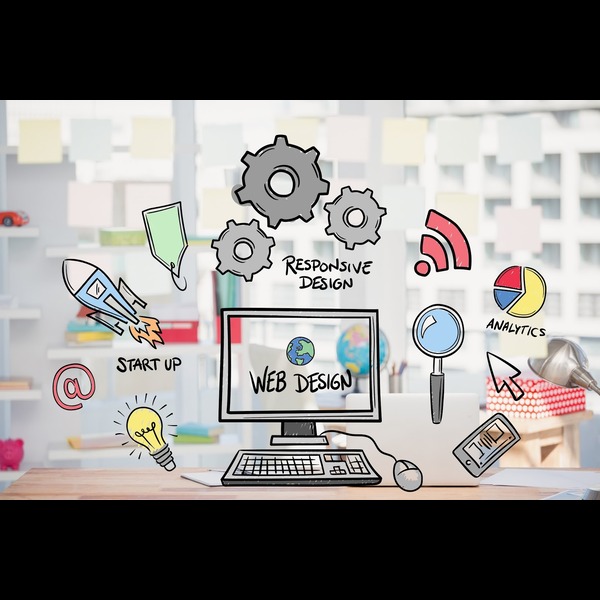 A website designer or developer can work for any tech company or NGO firm if skilled enough. The basic knowledge you should have is CSS, UX, and Adobe Illustrator to work efficiently as a website developer. Having the ability to create an eye-catching webpage, along with making it user-friendly, can quickly help you earn a good amount. In general, the charge of a web designer ranges from $30-$50 per hour.
14. Instagram Influencer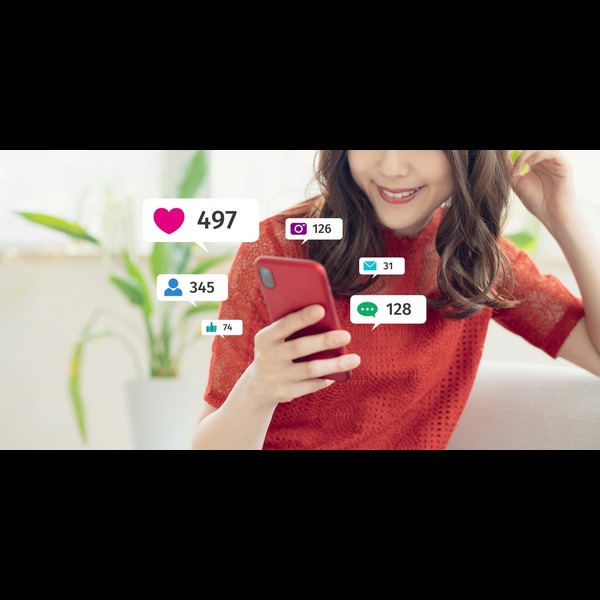 Instagram has become the most trending social media platform in 2023. Rather than simply passing the time over Instagram, people have turned it into a passive income method. Instagram Influencer is one of the best ways to make money by posting creative and engaging content regularly. Choosing something you have a lot of interest in or knowledge of or something you are passionate about can help you a lot. Basic knowledge of creating extraordinary stories, proper usage of hashtags, and amazing captions can earn an hourly income of $7-$40.
15. Graphic Designer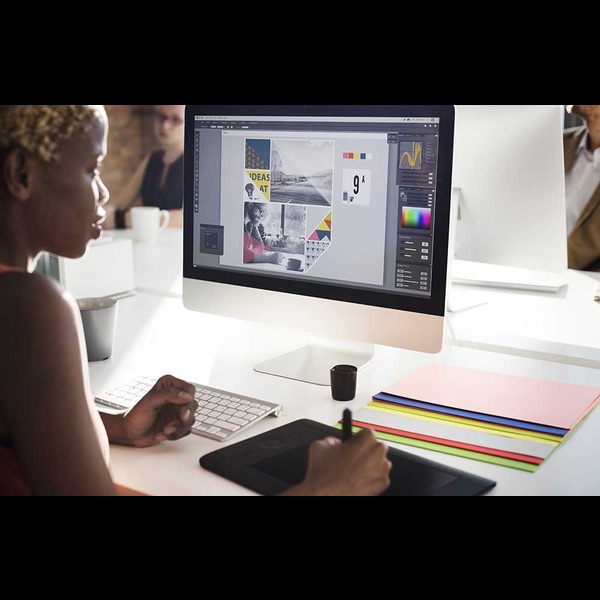 Graphic designing is one of the best jobs to work alone and get highly paid. But for that, you need to have basic knowledge and hands-on practice with tools like Canva and PicMonkey. By using Adobe Photoshop, you can do creative wonders for any website or post. Graphics like posters, brochures, and banners can be done if you carry adequate knowledge as a graphic designer. Applying your creative thoughts to these tools, you can earn $25-$50 per hour.
16. Digital Photography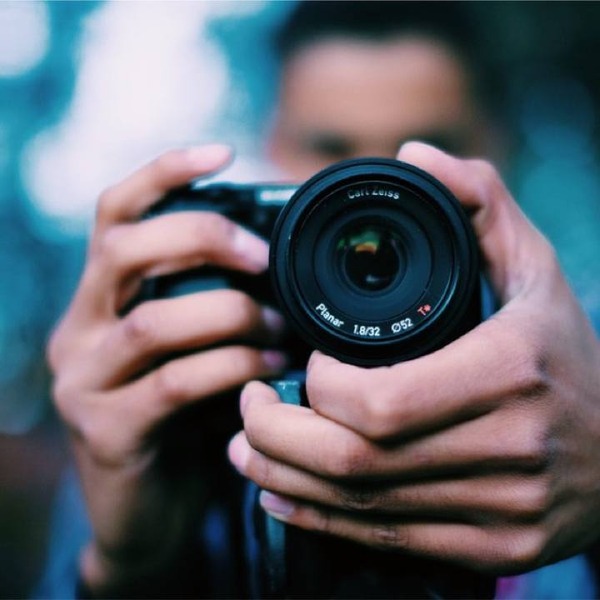 In 2023, digital photography has become a profession rather than a passion. Along with a creative art form, it is a career choice for most people as well. To learn, you need some basic equipment like a camera and other accessories. And to get started, you have to choose your favorite niche and follow some online tutorials to learn some basic photography skills. Without complete skill, talent, and marketing expertise, you won't be able to make money. To maximize your earning potential in photography, you can do event photography, sell prints, open a studio, teach photography, and many more.
17. Transcriptionist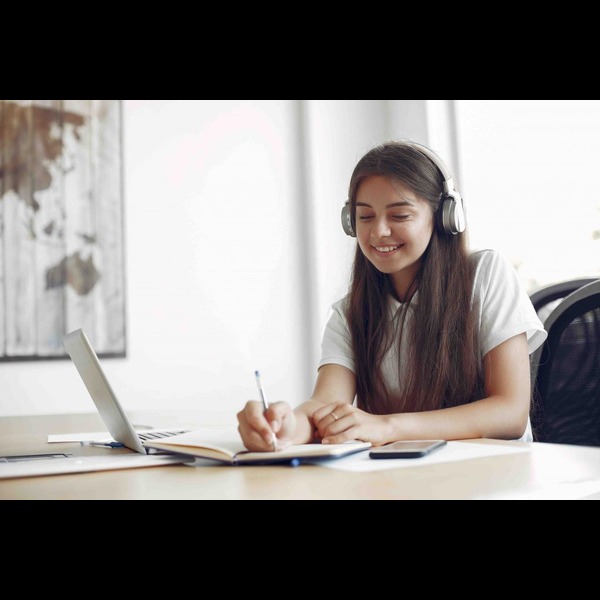 People who are looking for flexible working hours jobs and make careers where they can work alone can choose to be a transcriptionist. With the increasing demand for transcribing audio files to written documents has made people choose it as their source of income, sitting in any corner of the world. All in all, determining your own working hours at an hourly wage of $25-$30 is the major benefit of this career.
18. Website Tester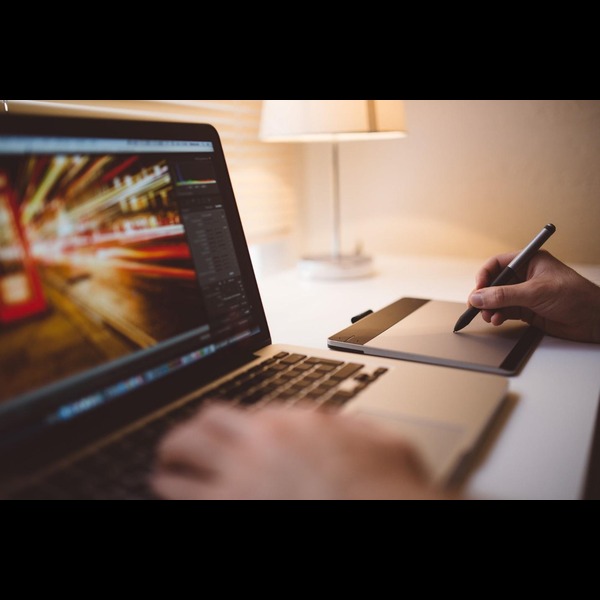 To earn something extra, a website tester job is the most suitable one. For this, you must be aware of performing usability testing on websites and mobile applications. However, by learning website testing, you can help projects reduce the risk factor, improvises the process, and saves business costs amazingly. Learn and start your career on this to get an hourly income of $15.
19. Affiliate Marketing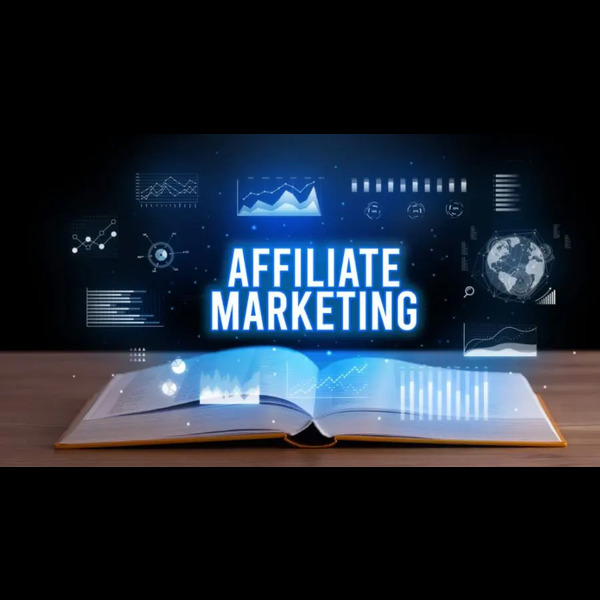 Affiliate marketing has become one of the most trending jobs. Without any headaches of handling customer services, manufacturing, and shipping products, you will be get paid only by selling stuff. Just by creating an affiliate link, you can start your work. Because the whole process includes the promotion of someone's product through your link. Being a great business model, you can easily earn $25 an hour.
20. YouTuber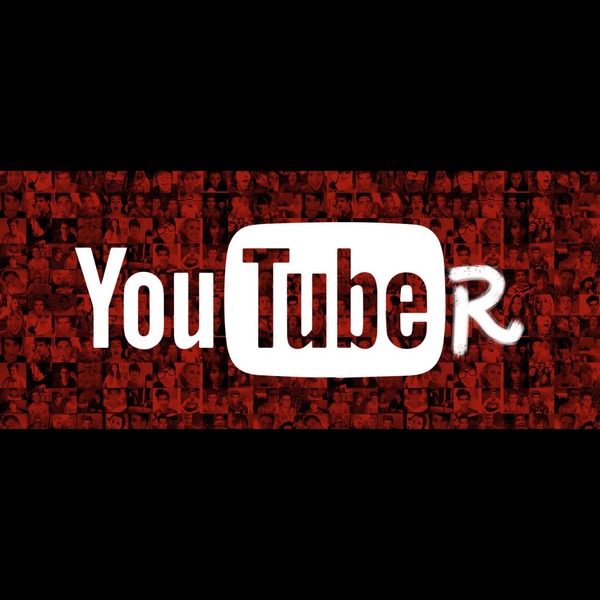 When it comes to becoming a YouTuber, the first thing that strikes the mind is a big channel name and millions of subscribers. But it's not that easy. To make it happen, you need to keep patience, as it takes time to become a successful YouTuber. It's a long journey of hard work and struggles. And to get paid, you need to build up your audience base first, set up a channel for monetization, choose your ad formats, ensure brands for promoting the videos, and then you can measure your performance and earn well. Once you are a known face, you can easily earn $25 per hour.
21. Catering Services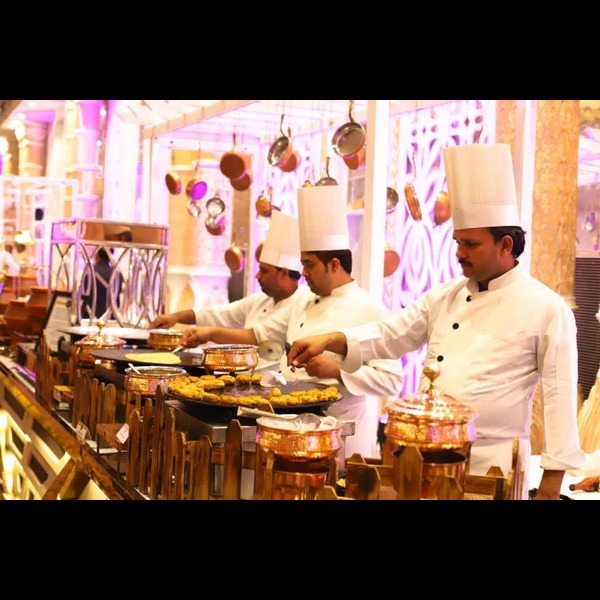 Catering services can be a challenging job as there are various players already in the market. Most homemakers find this job more suitable for making money as it does not require a large investment. To start, you need to focus on two things, the target audience and the size of the business. With a proper business plan and all the necessary catering supplies, you can earn $10 per hour. By taking on large events, you can gain experience and expand it.
22. Event Planner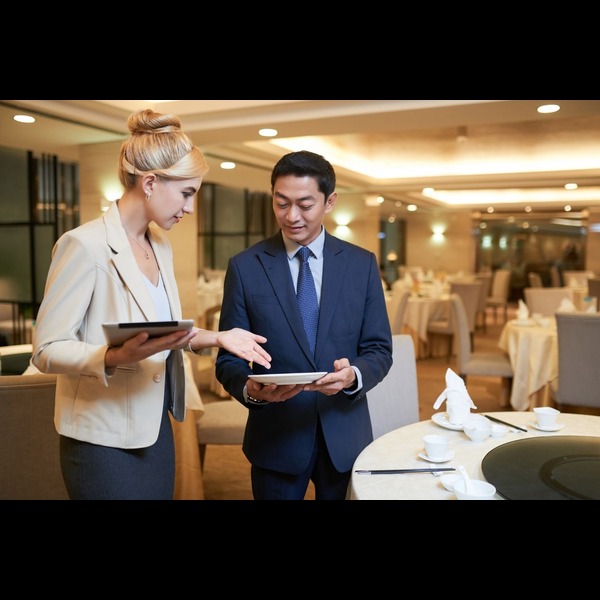 Event Planner is one of the best jobs that makes you think creatively and do constant reinvention. But to make your own name and fame, you need to strategize smart steps and build enough skills so that you can easily earn a good amount. As the event industry is growing, the demand for an event planners is increasing rapidly at a rate of 7% by 2028. Having command over communications, PR, marketing, management, and accounting, you can earn all alone.
23. Dancer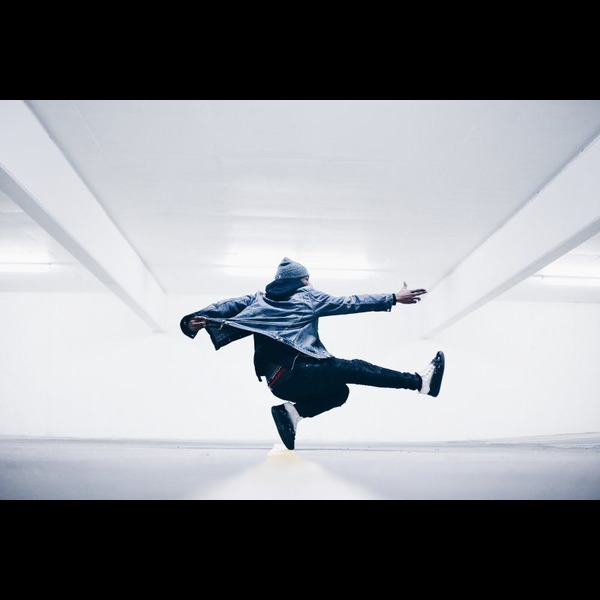 If you are a good dancer, then you can easily earn. But unless you carry proper dance techniques, you won't be able to create magic. Dancing is a great source of income. As a dancer, you can perform for special events, teach privately, open your own studio, and generate income from your social media account too. Because making your passion your profession is always the best idea. If you are a good dancer, you can earn $15-$25 per hour.
24. Street Food Vendor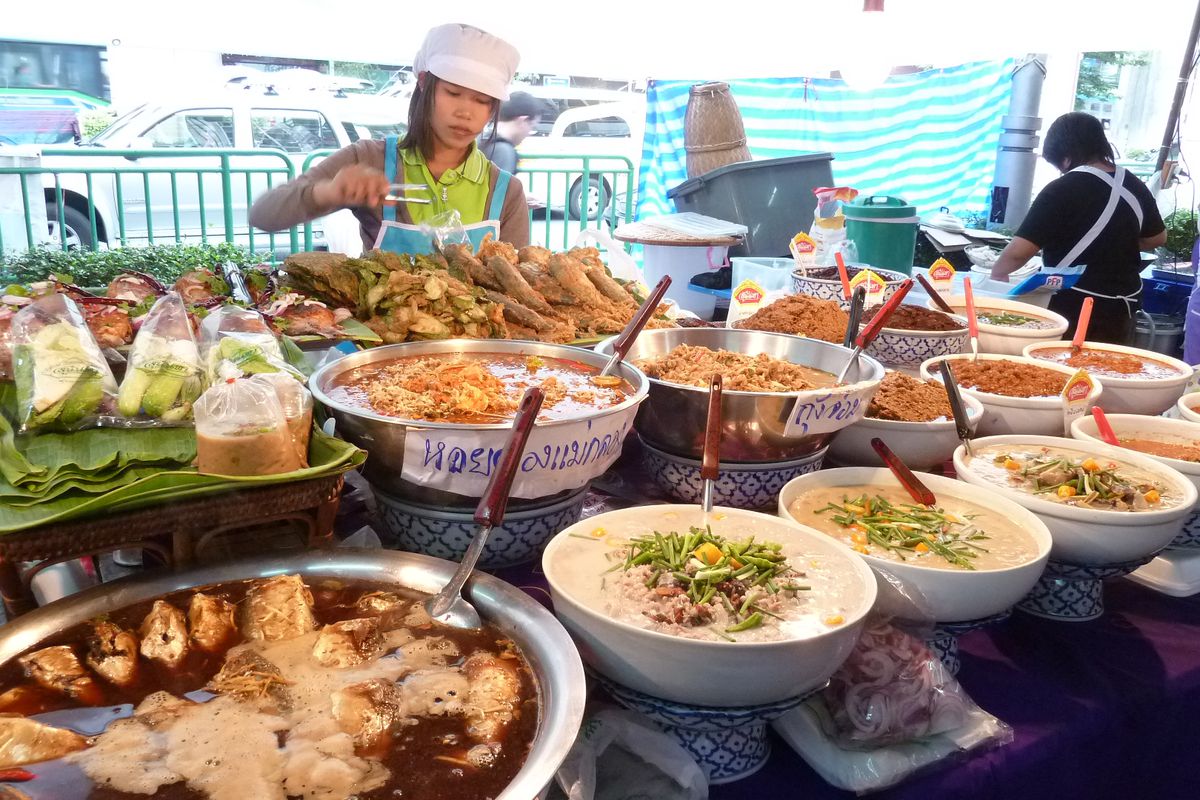 Starting your own street food business is the best and ultimate option to earn well. In the last few years, street food has gained more importance just because it offers quality food at a pocket-friendly price. If you are a food lover and want to set up your own food business, then placing a food truck is an amazing idea. As there are so many other vendors available, so get yourself up you need to focus on quality food and quantity food. As per the reports, a street food vendor earns $20 per hour.
Final Thoughts on Careers Where You Can Work Alone
Massive layoffs by Tech Industries have made people return to pre-pandemic lifestyles. This is why people decide to start something of their own to maintain a stable lifestyle.
While some take it as their major source of income, others take it as part-time experience. So the more competent you are, the higher your chances of starting your career where you work alone and earn well.
The demand for choosing a career where you are your own boss is not going to fade anyway.